KD Unit 0 Saigon Cafe & Studio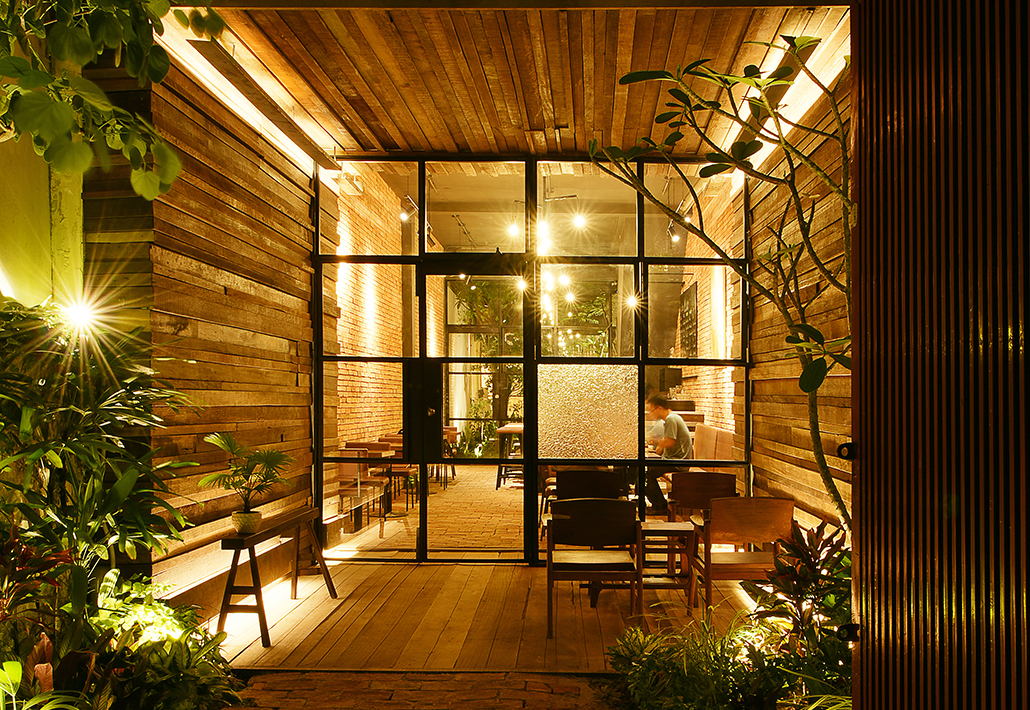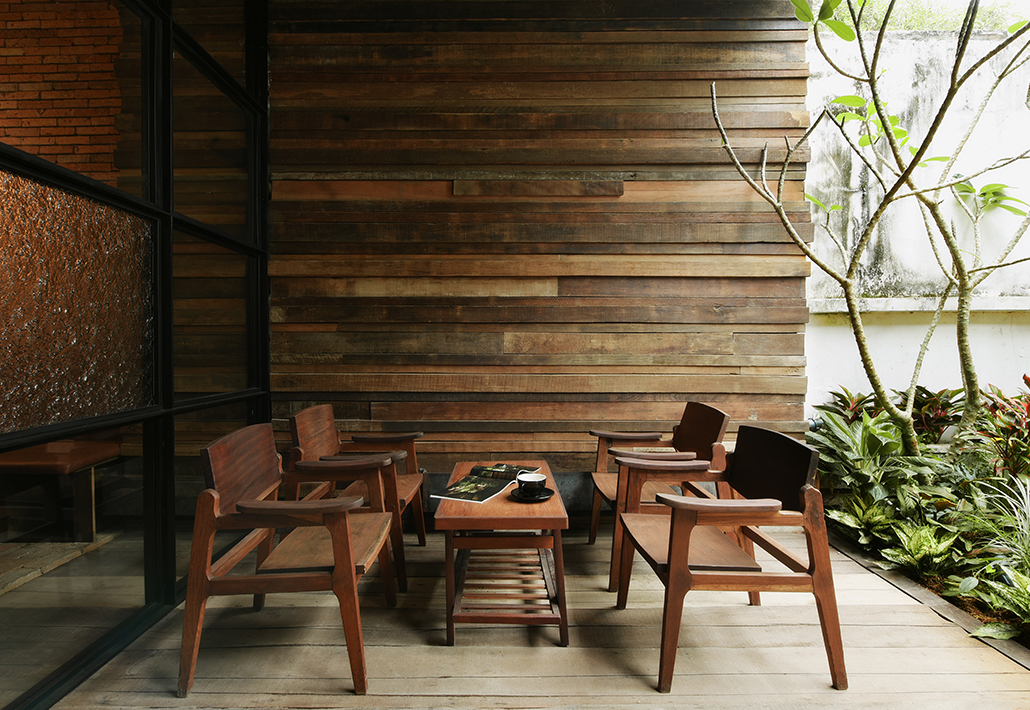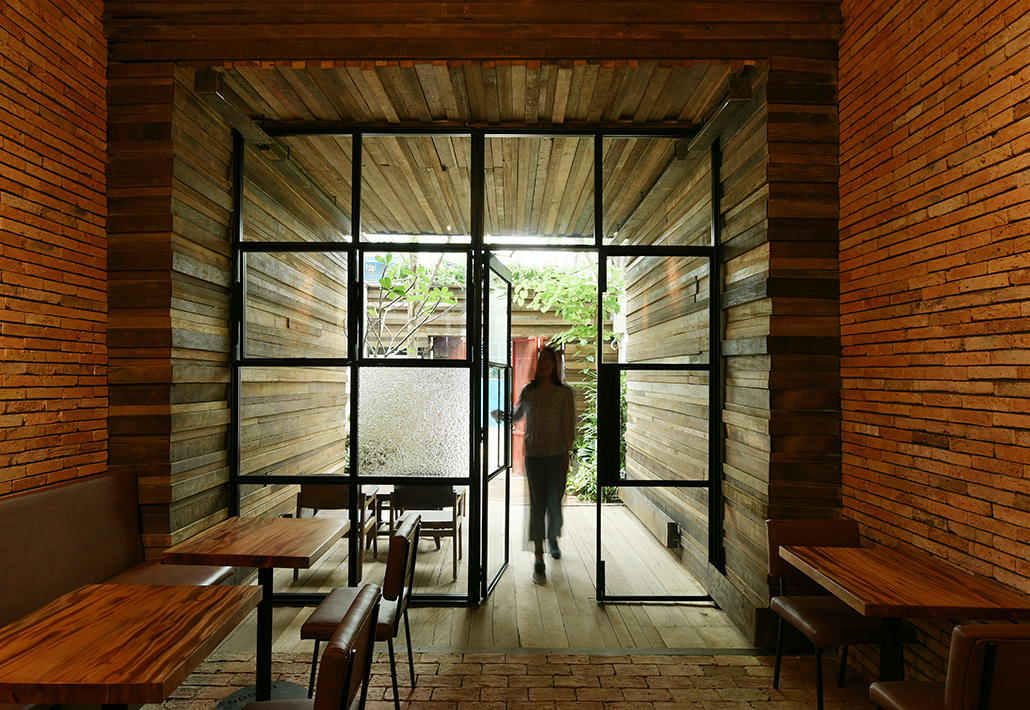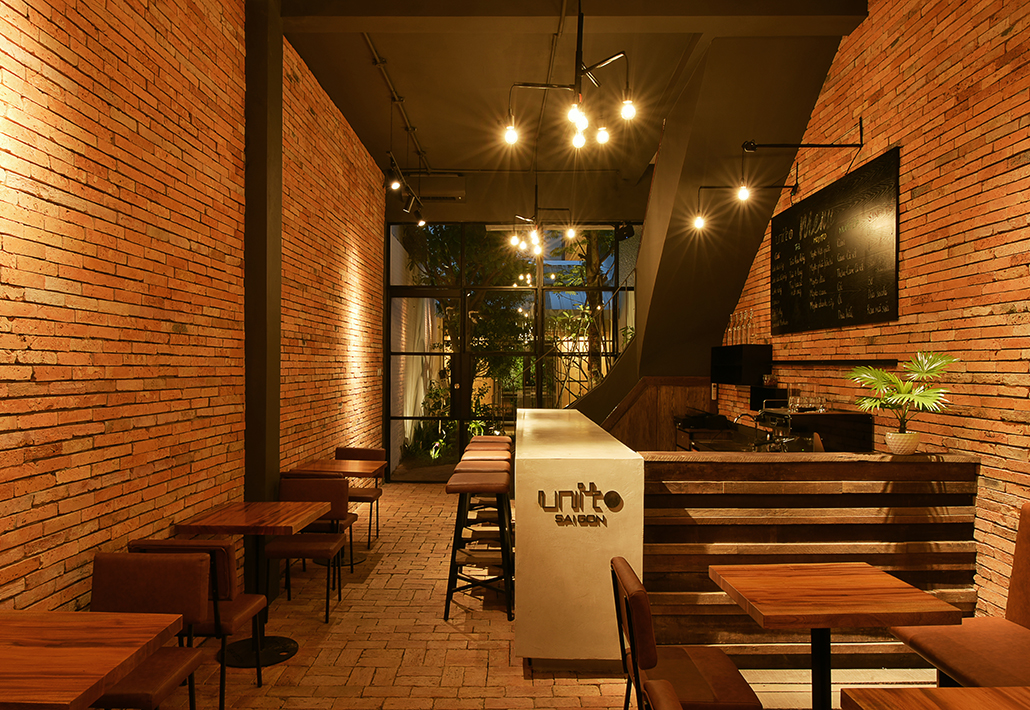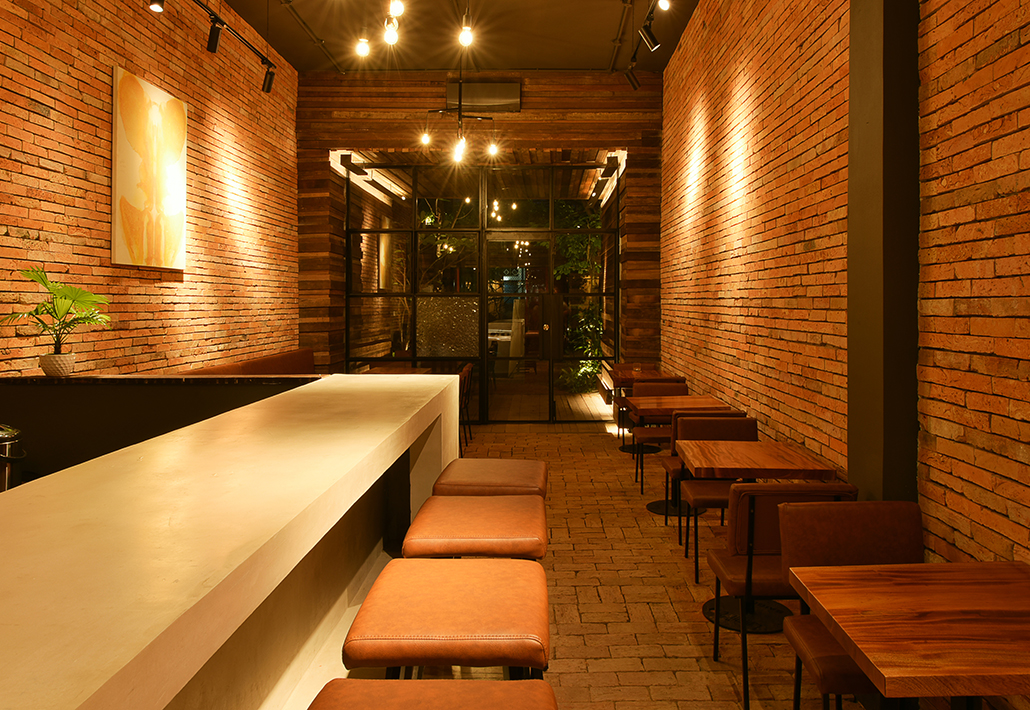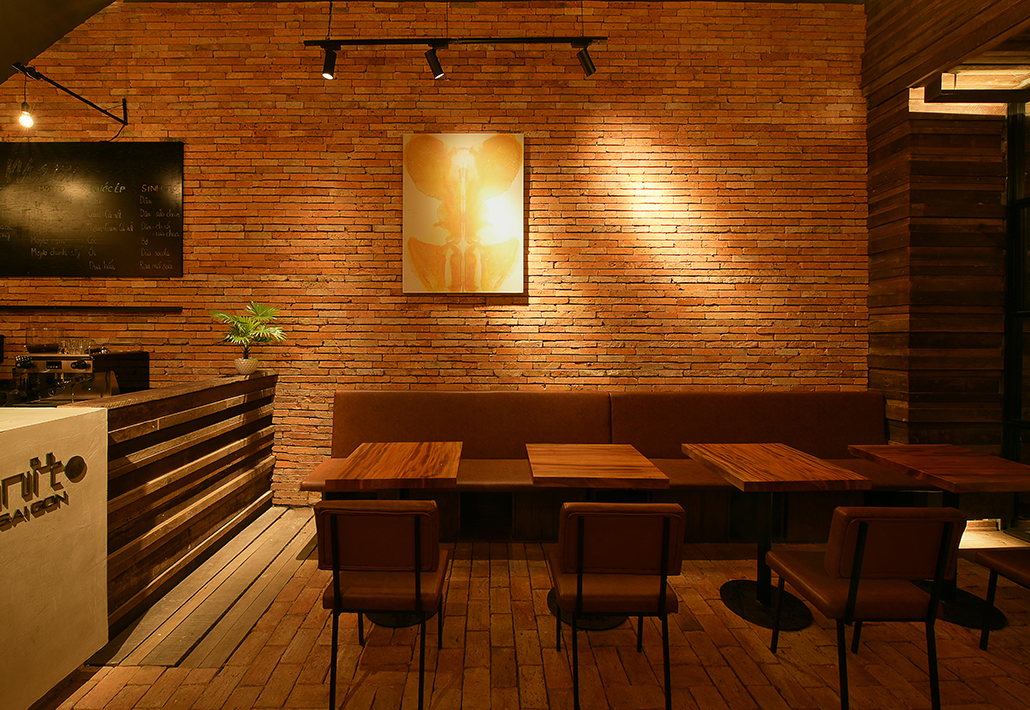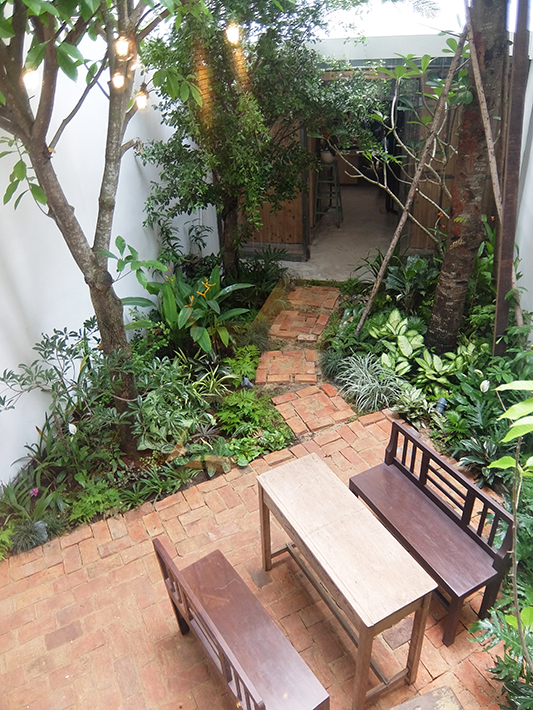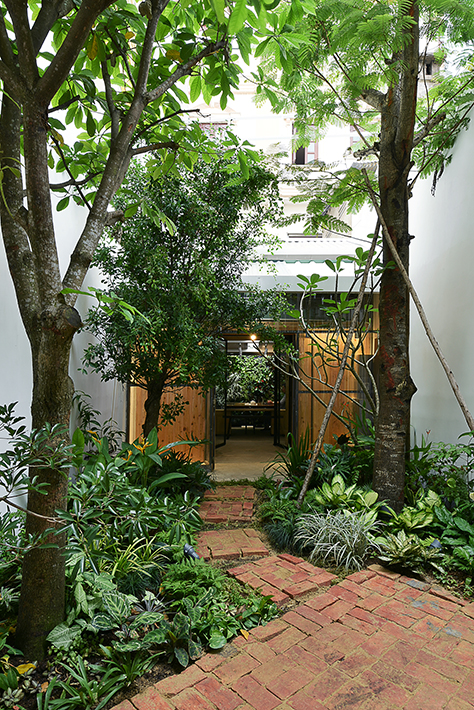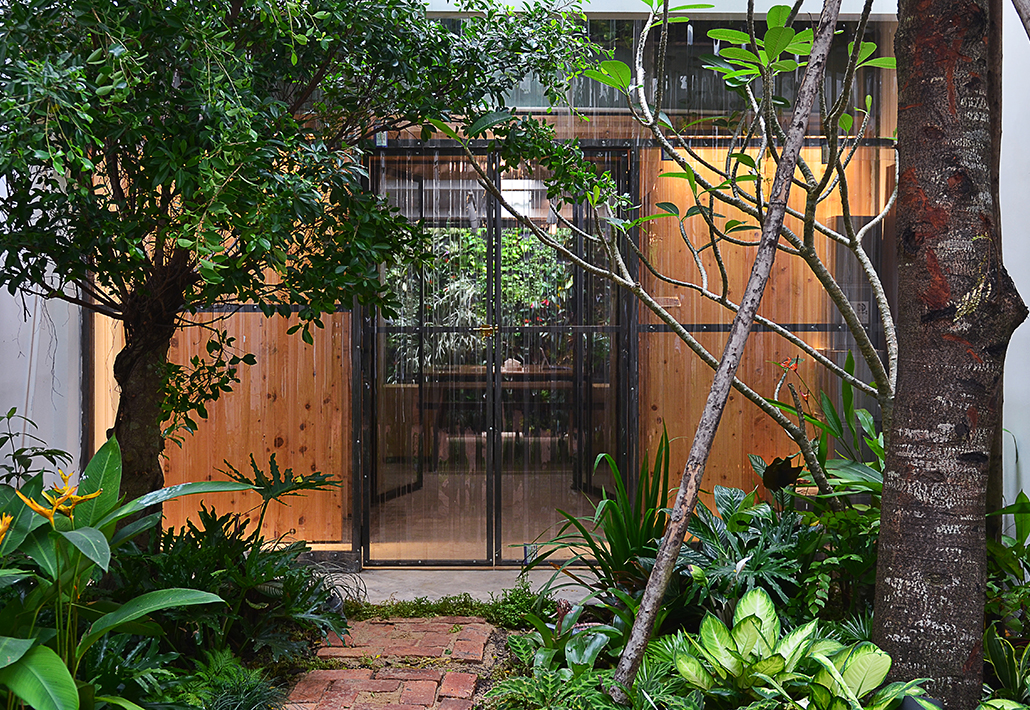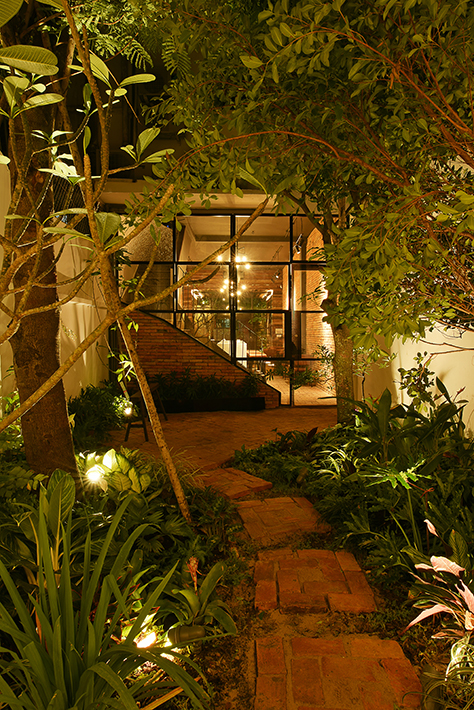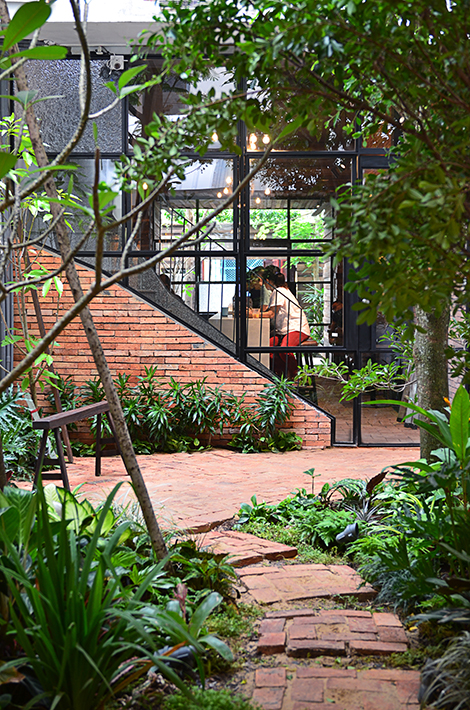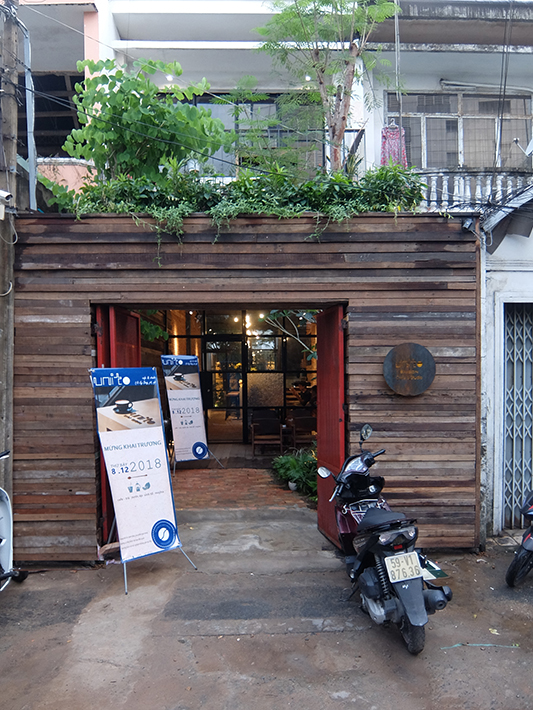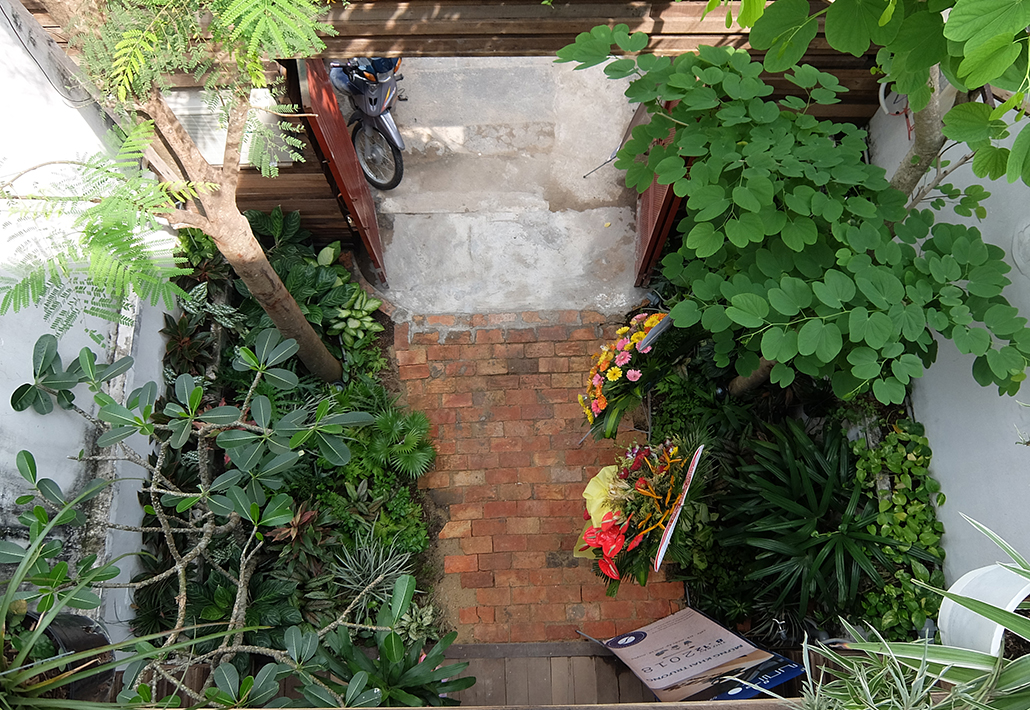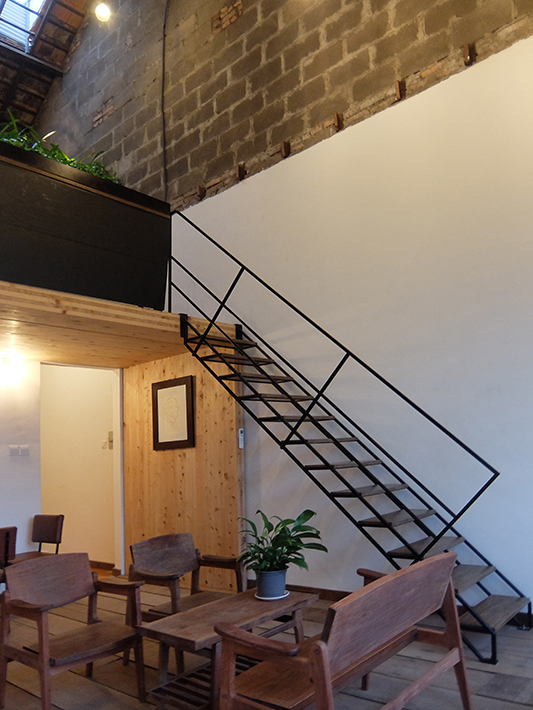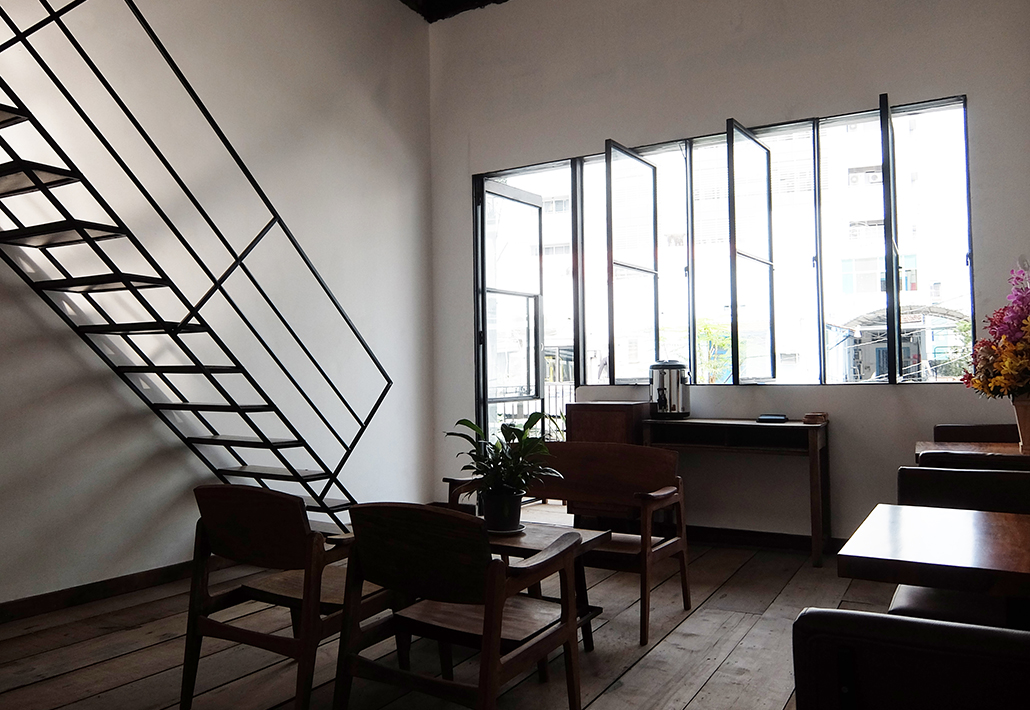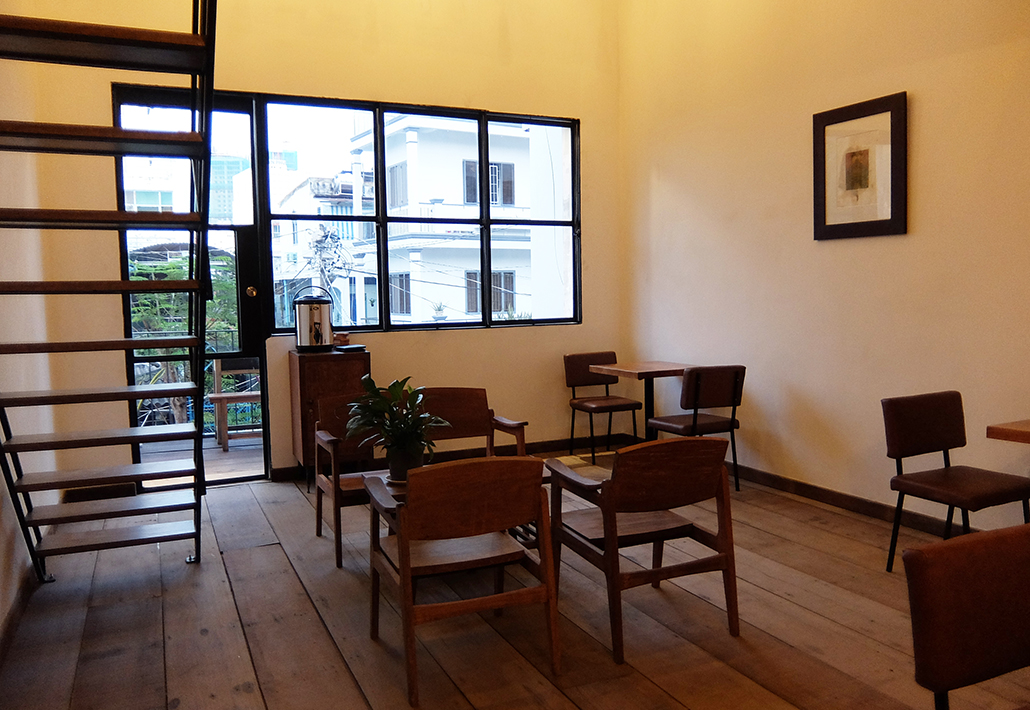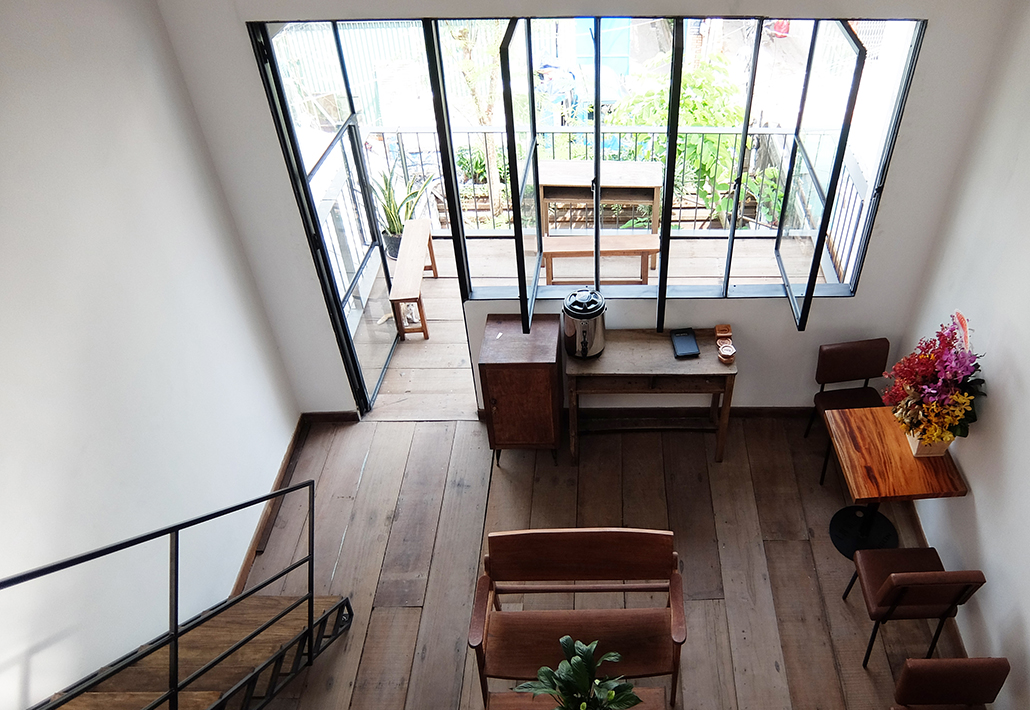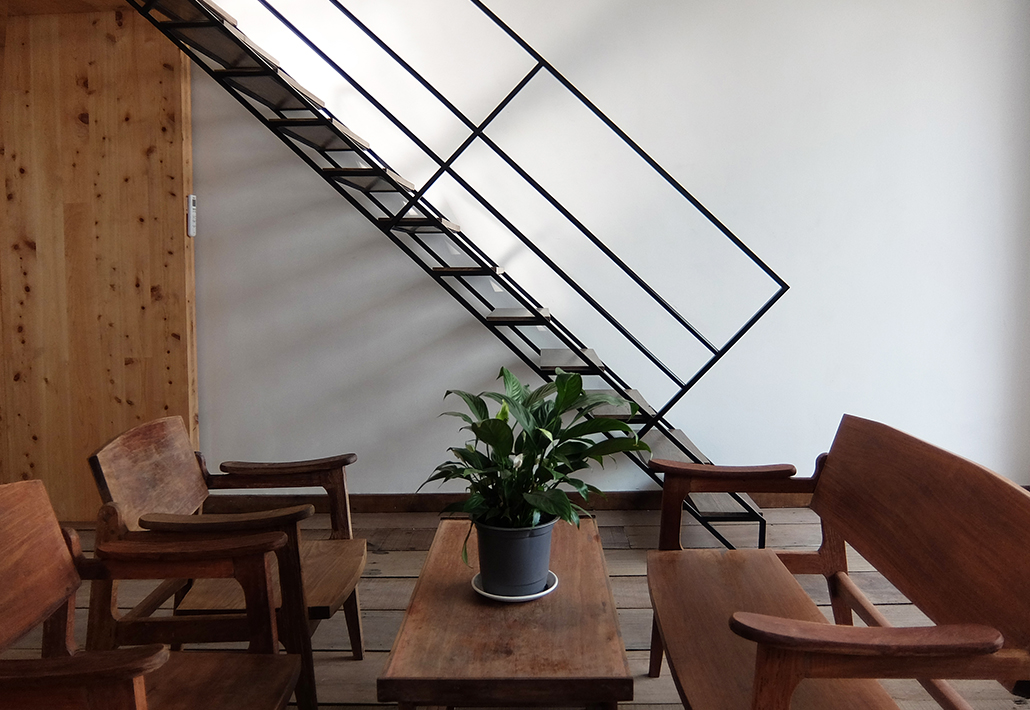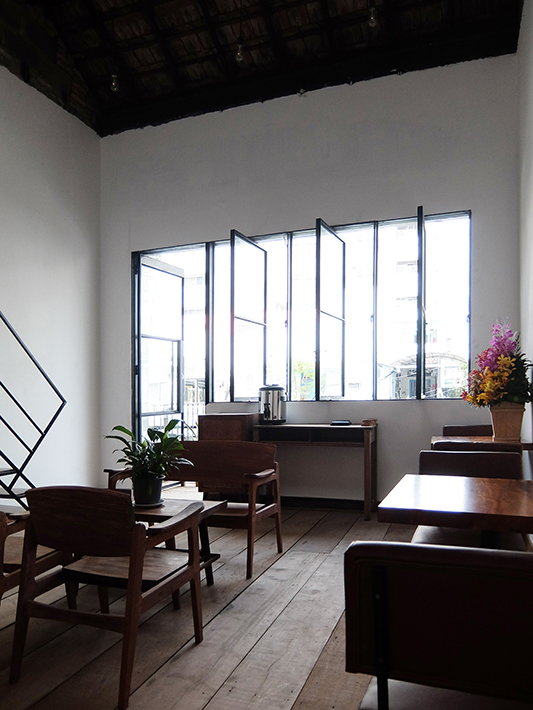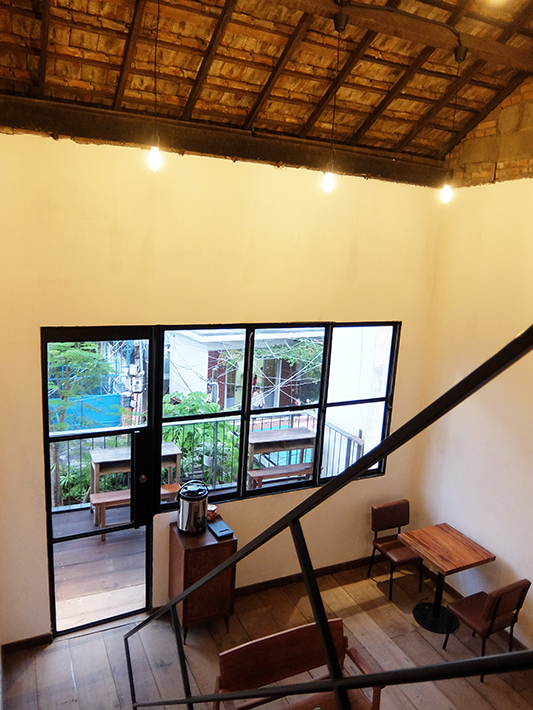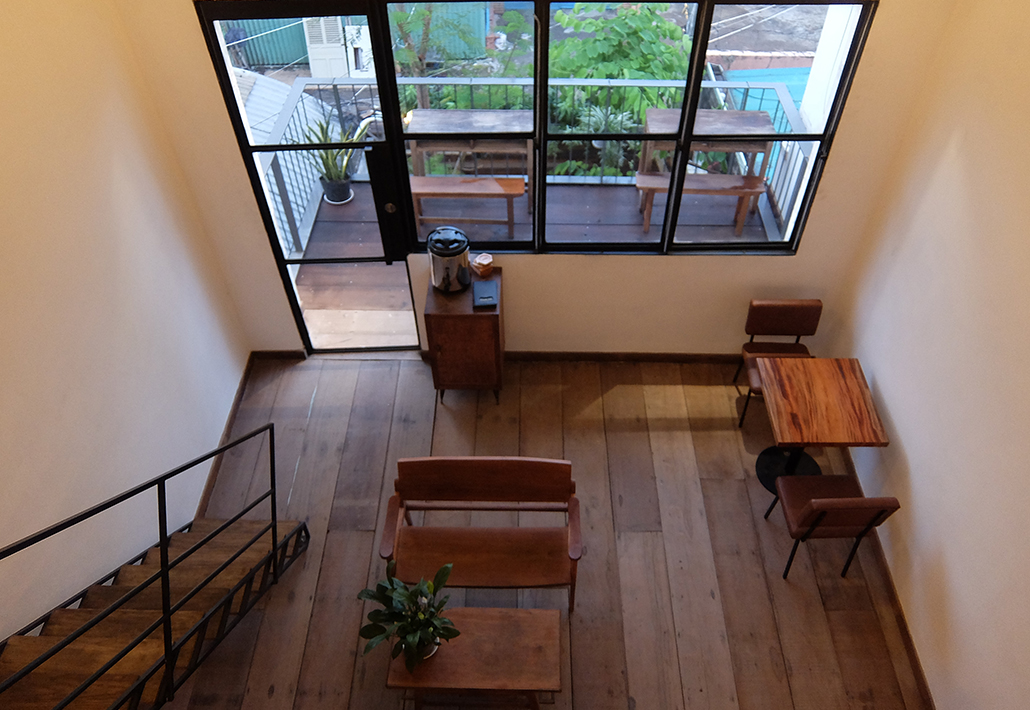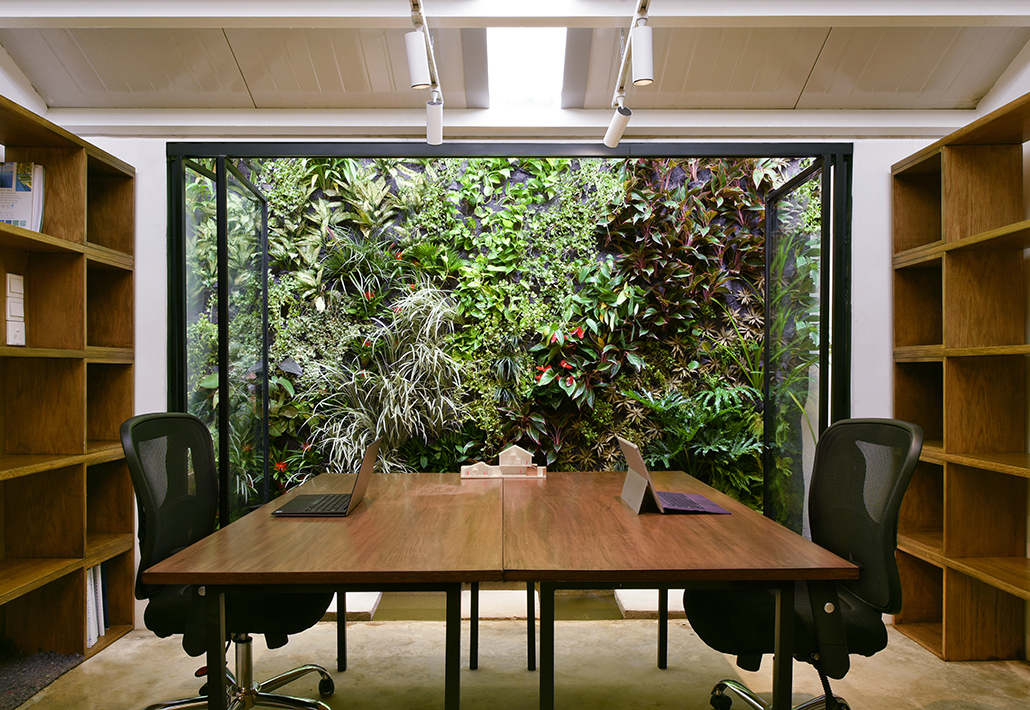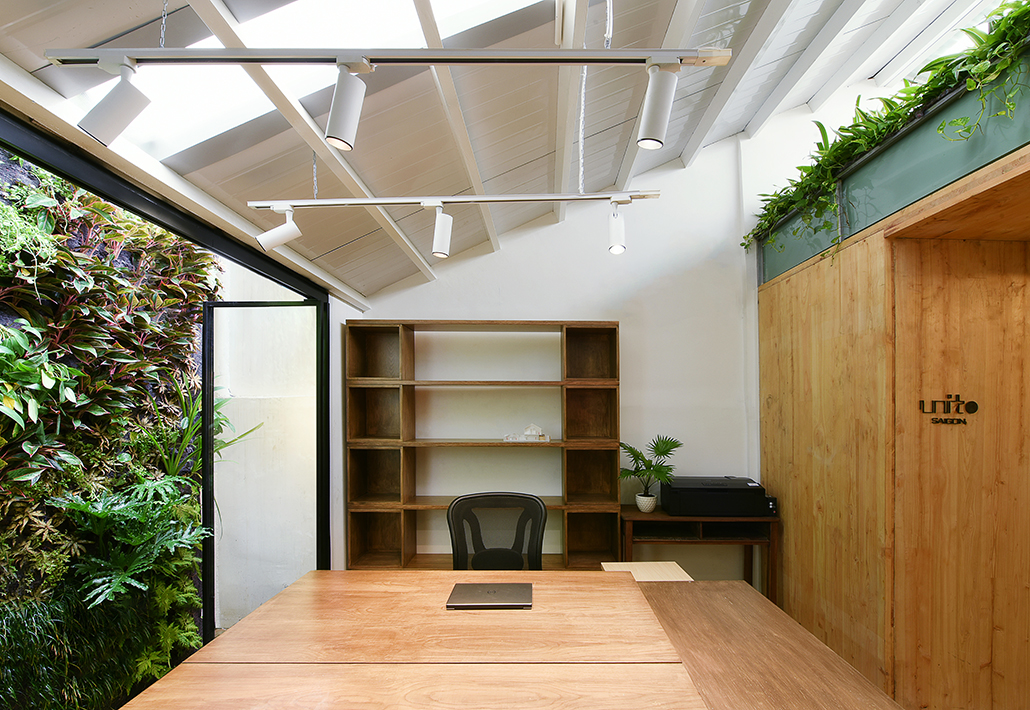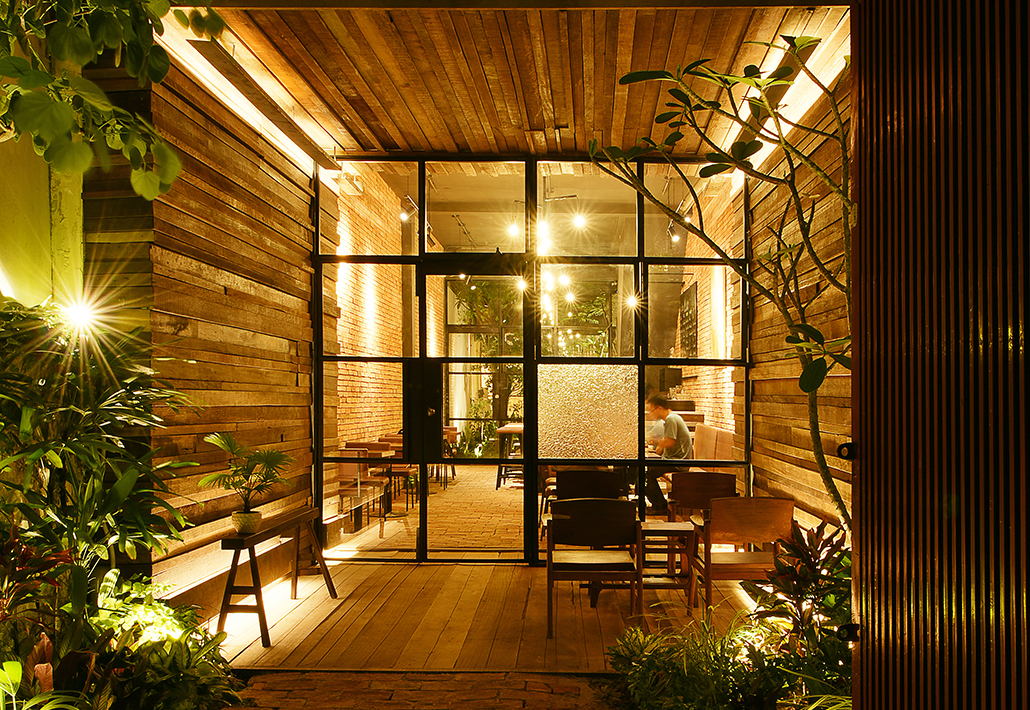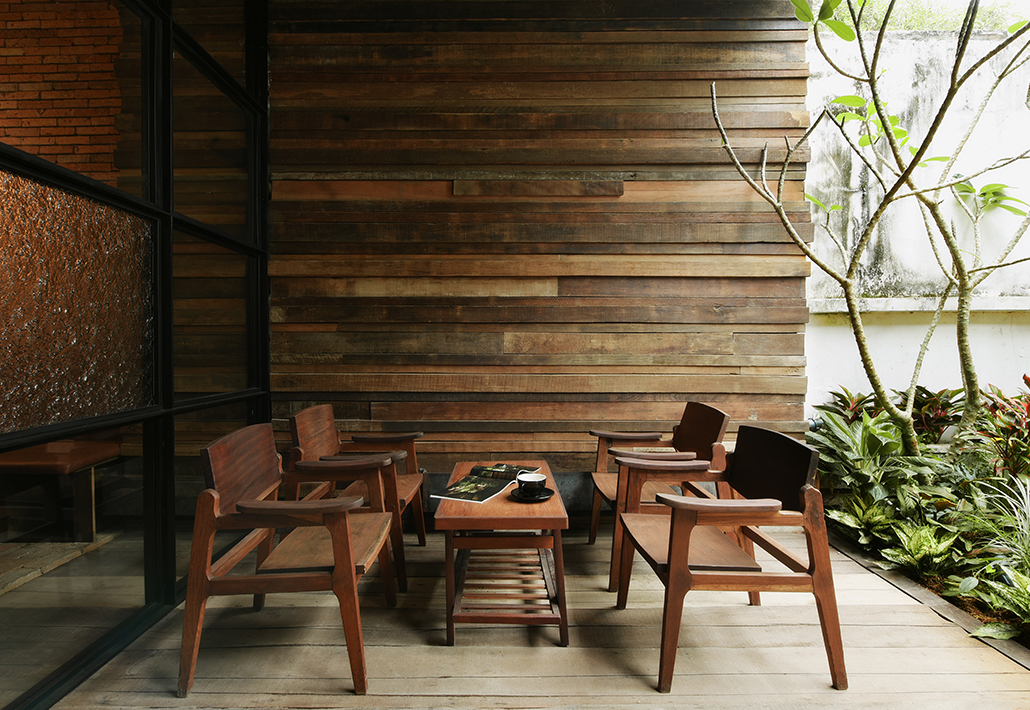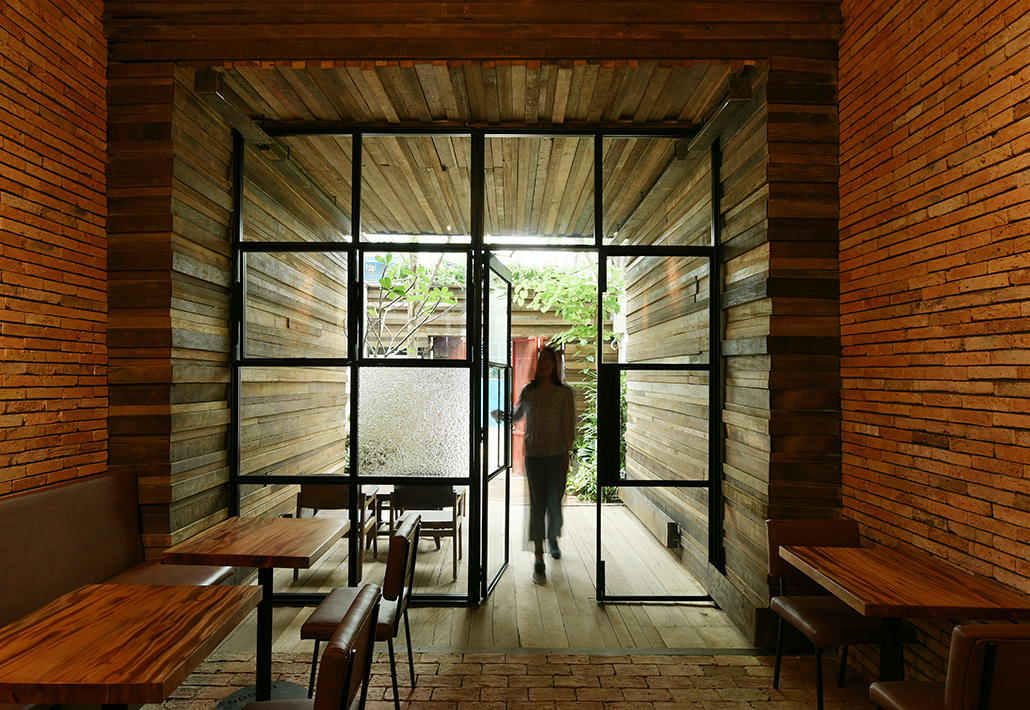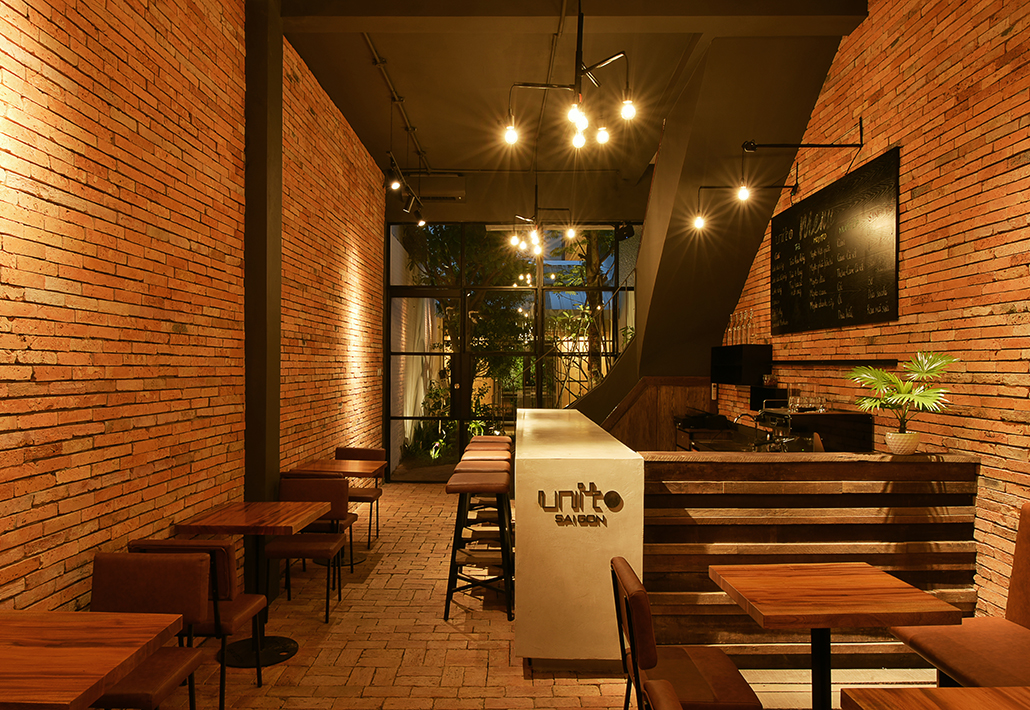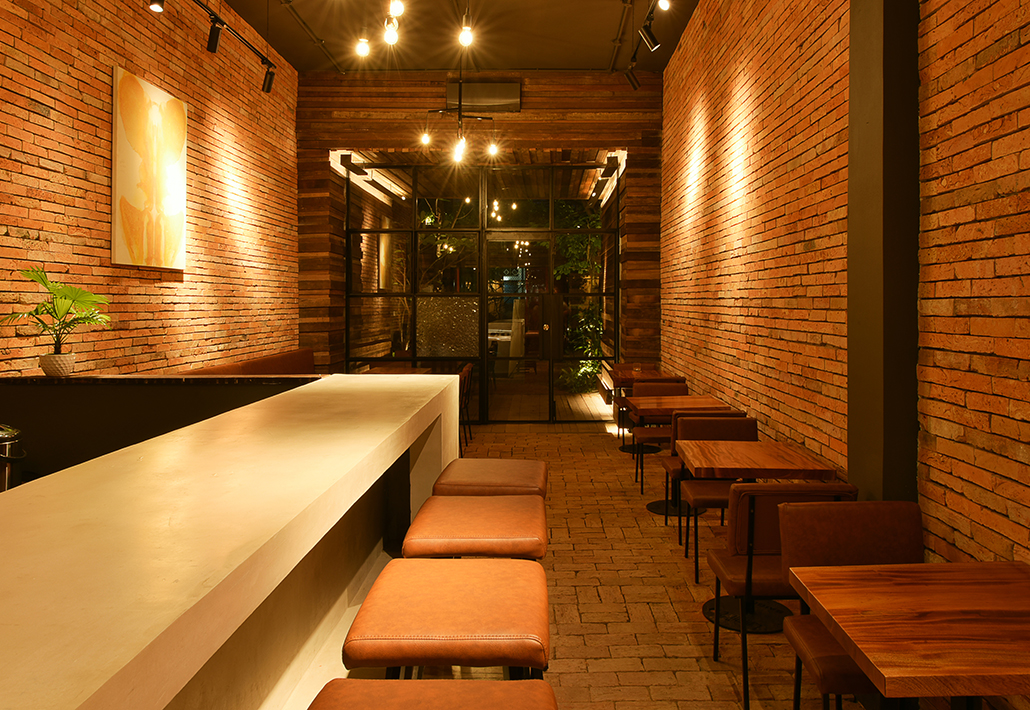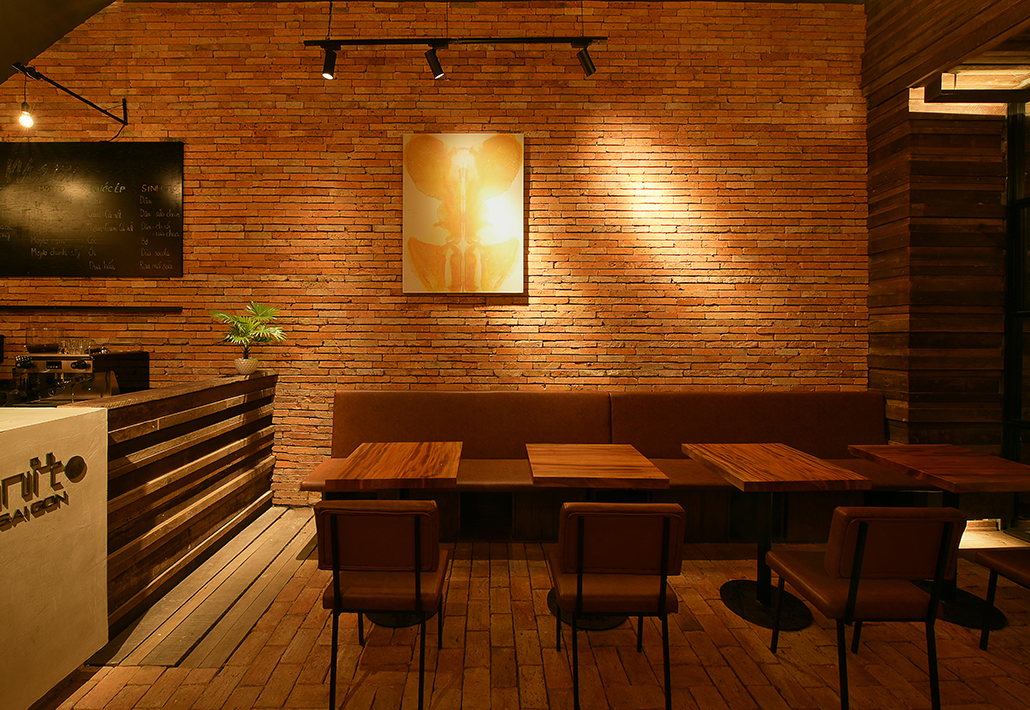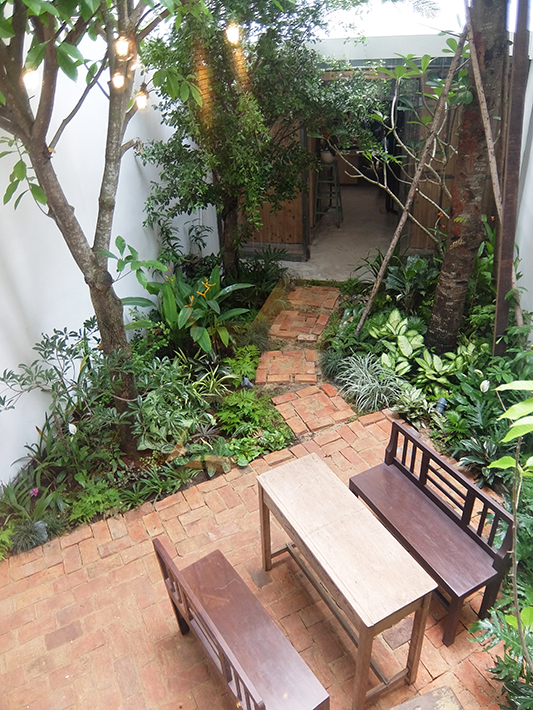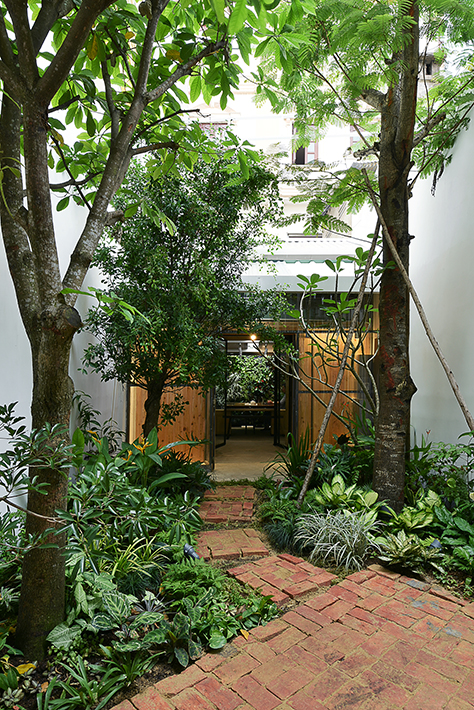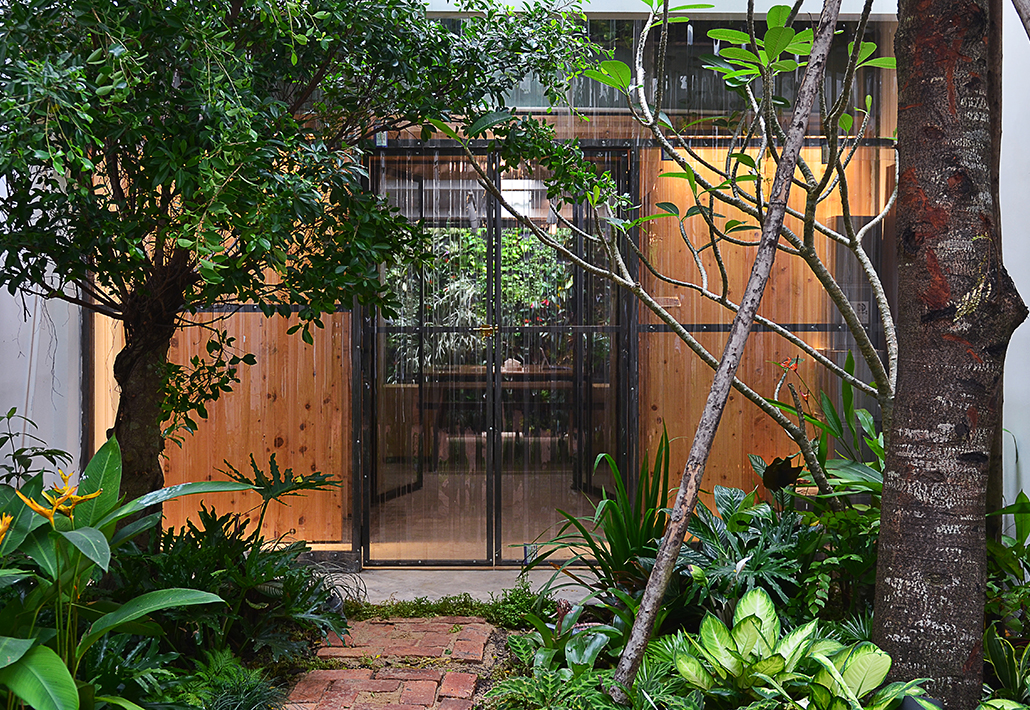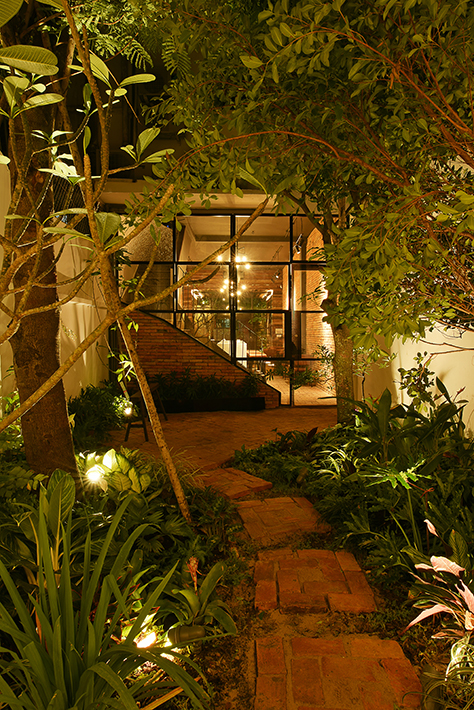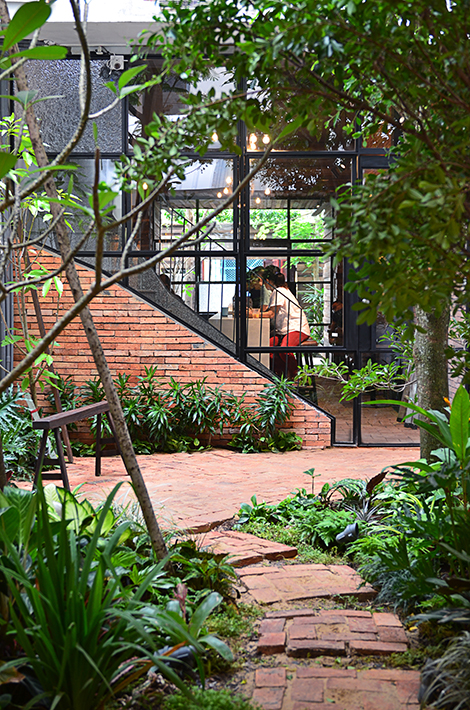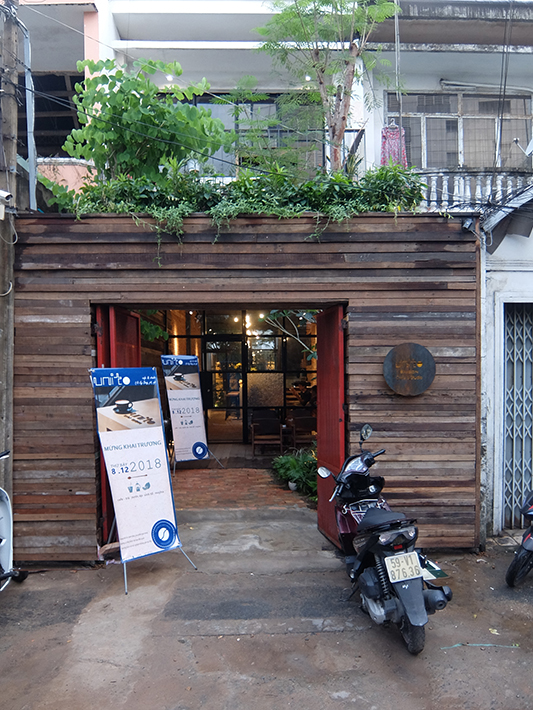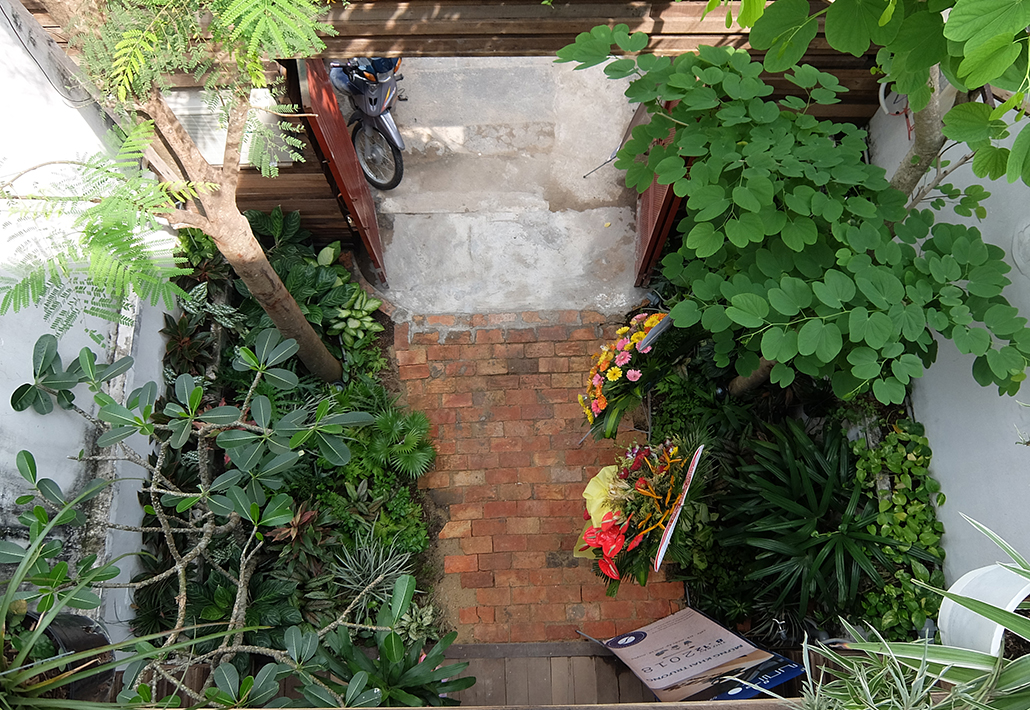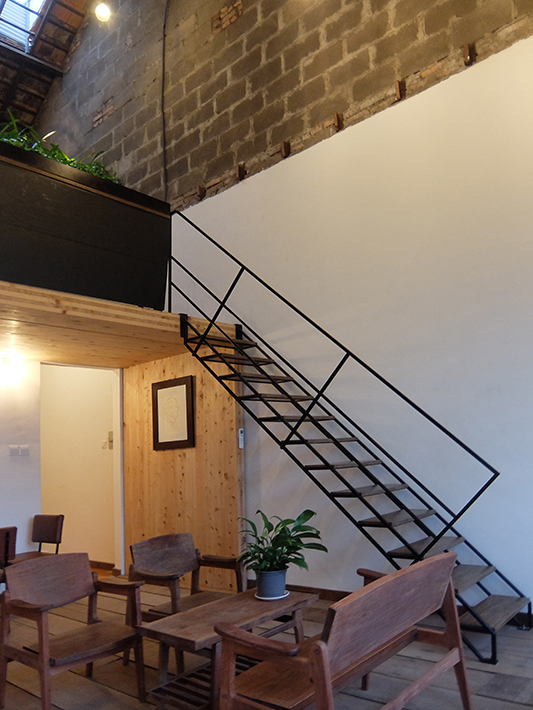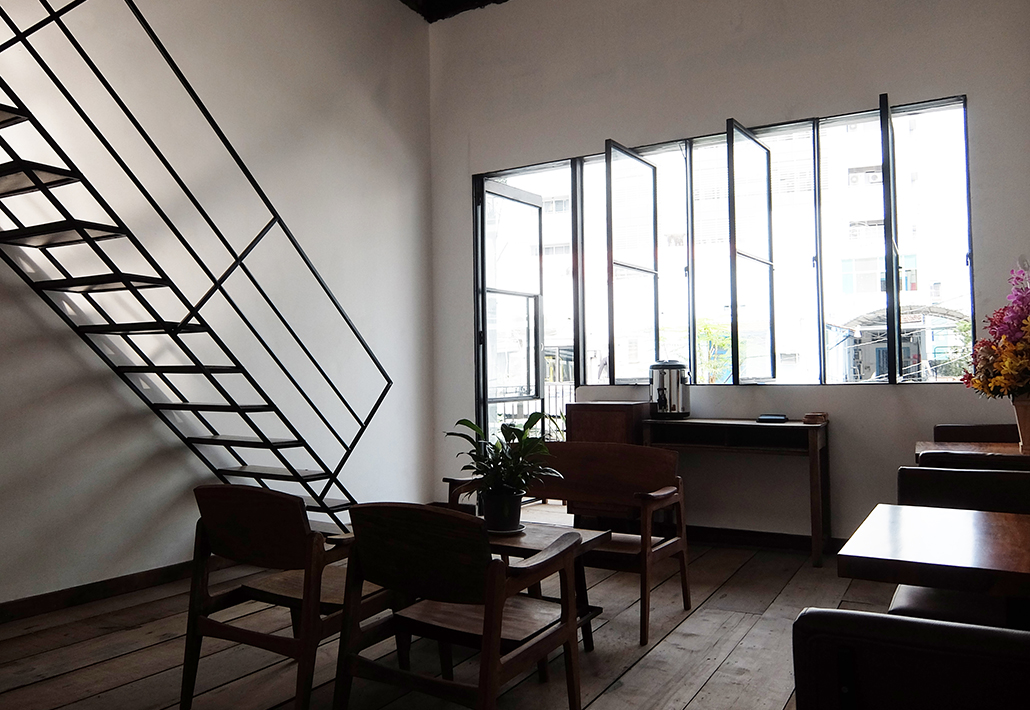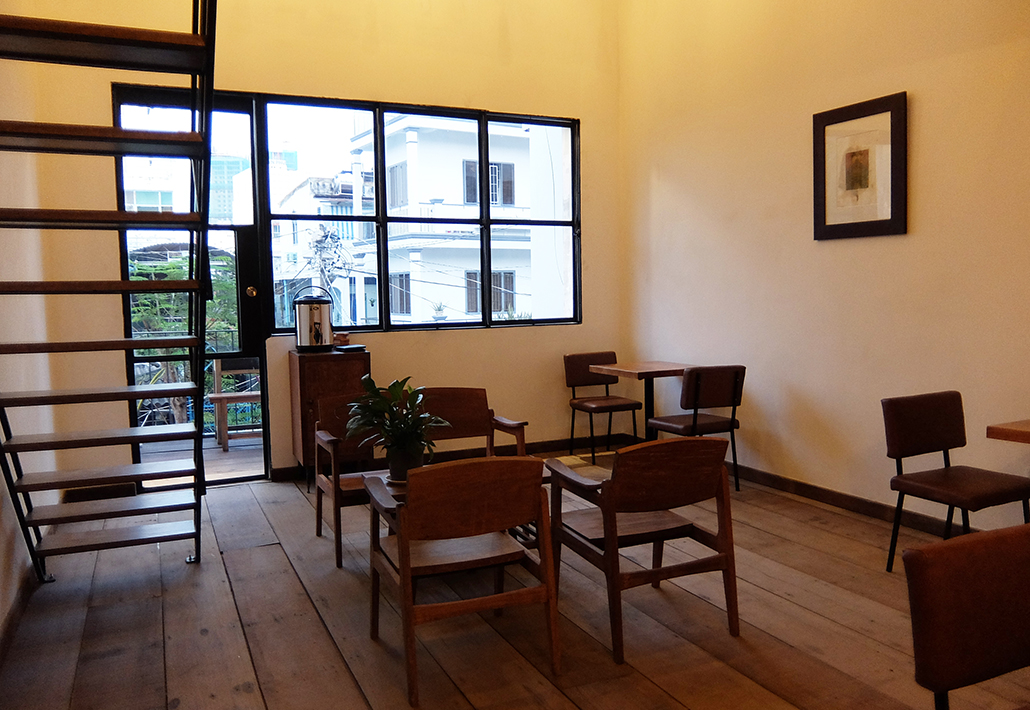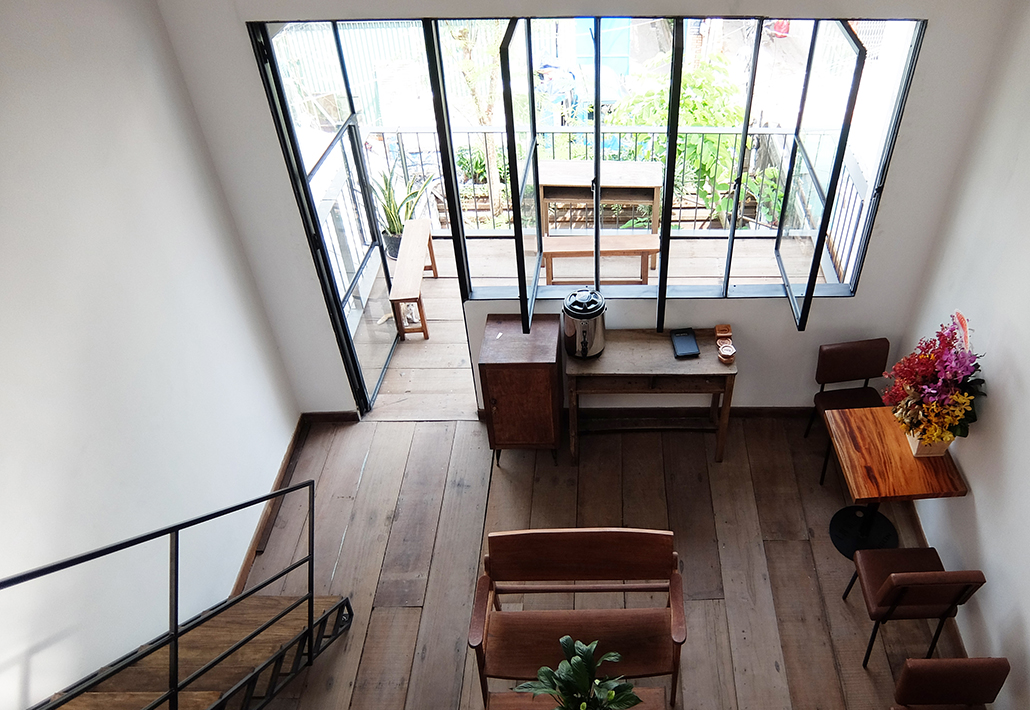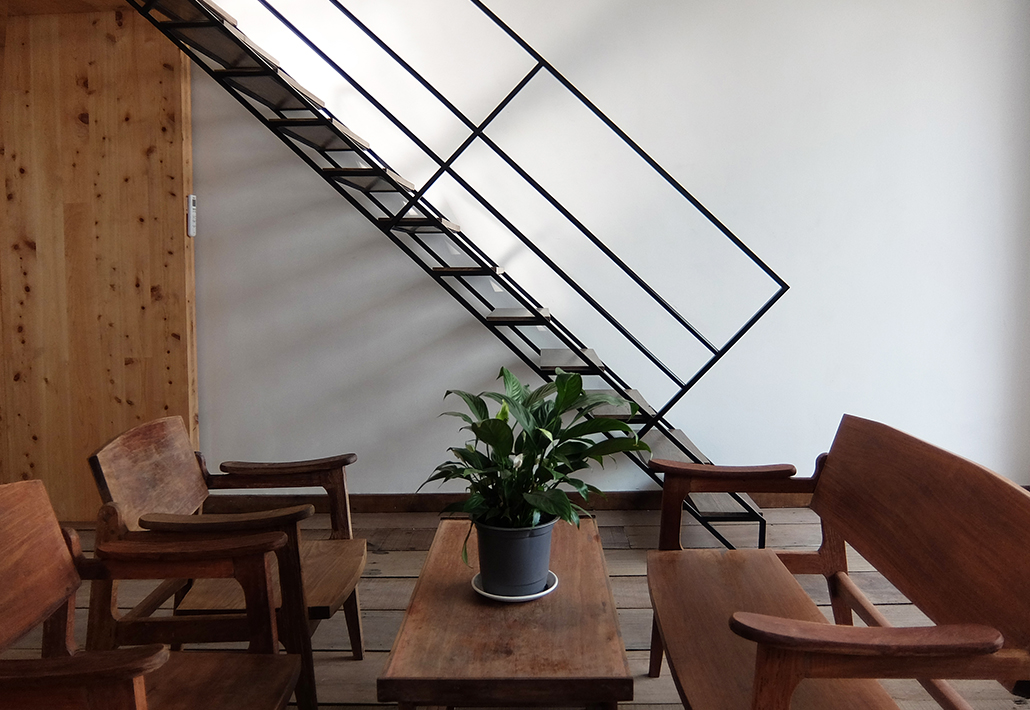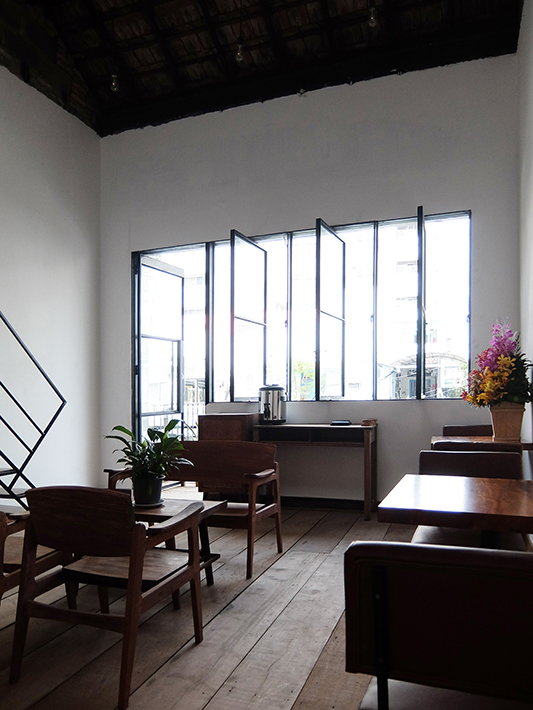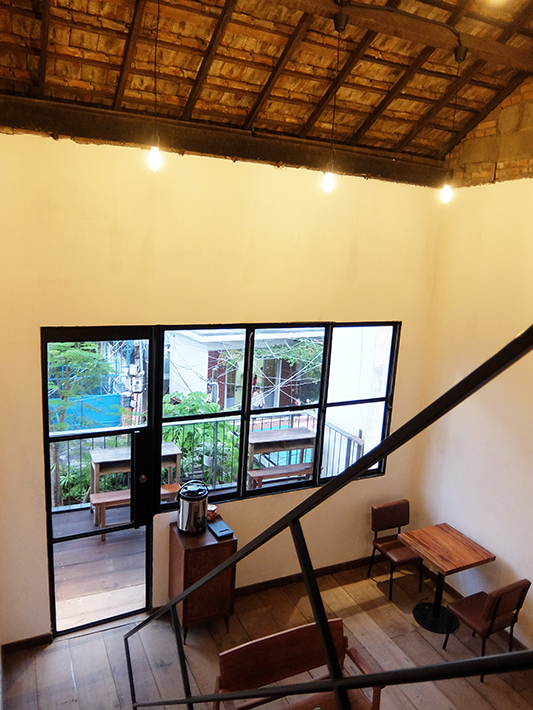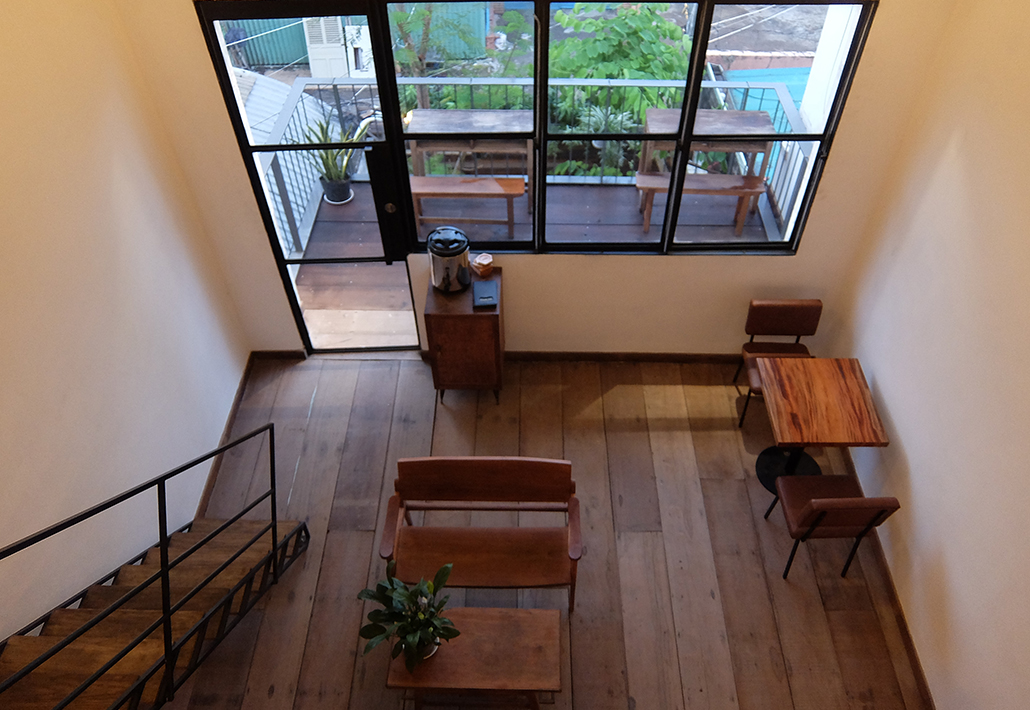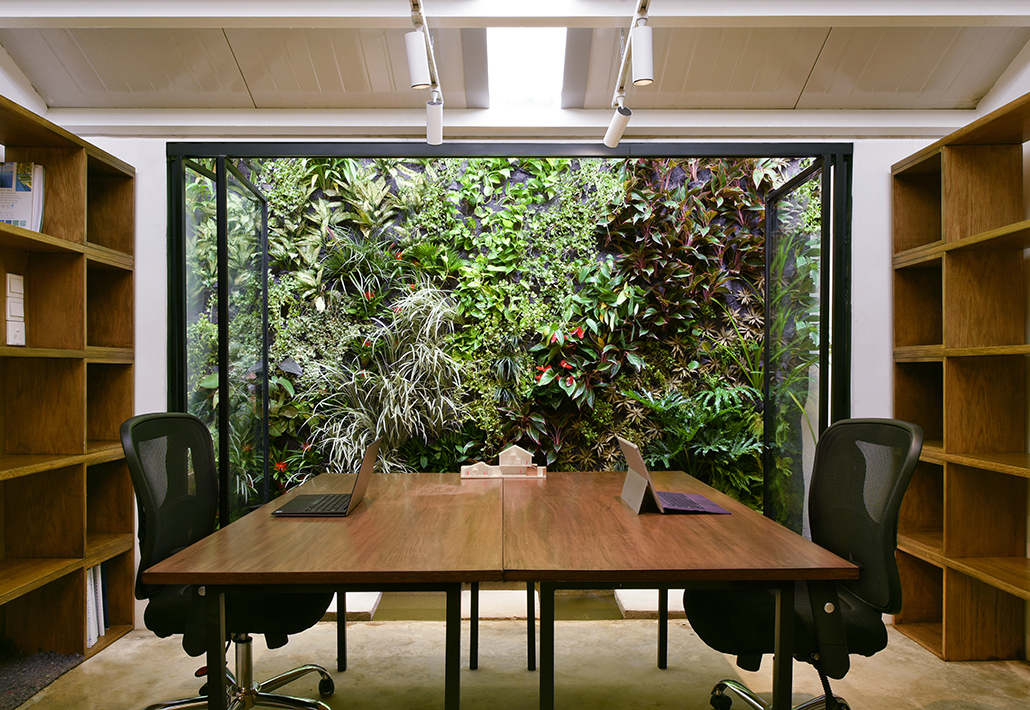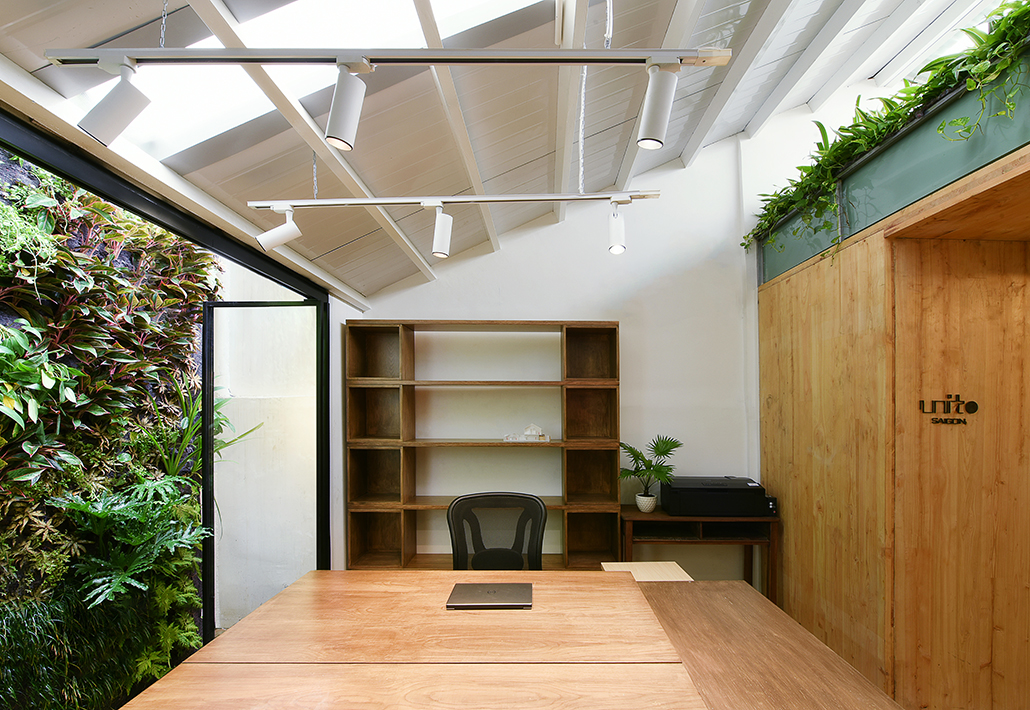 CONCEPT
The Café & Studio is designed to remodel an old typical house where has front yard and courtyard in the center of Ho Chi Minh City. This project was started to consider to merge an office into café. A minimized individual office hut was set deep inside of the site. Remnant spaces are for café where allows nomad working as well. That merging style generates the space as multi-use such as café, gallery, working and event space to aim that the Café & Studio will be a kiosk of culture and information of design, art, F&B and workshop in Saigon.
We pursued to revive the old house and bring the lively space with 2 design principles. First is harmonizing inside and outside. Front yard, Courtyard and Backyard have abundant greens which make the space relaxing, cozy and refreshing. Customers can enjoy café in Front yard and Courtyard where keep the transparency between inside and outside segregated by glass screens. A green wall is designed with water feature in the backyard, immediately faced to the office hut to bring the refreshing circumstance of working space.
Second is to design with eco-friendly mind. We focus on reuse material and eco material.
Reused woods envelop the entrance of café to express the small accumulated layers. Reflecting the entrance, the main café area on ground floor is enveloped with reused bricks which come from an old facility in Ho Chi Minh City. We intend that to feel the ground and natural touch of earth and visitors can enjoy F&B, Arts and greens in front yard and courtyard.
2 kinds of new eco material are introduced. One is the paint materials, photocatalyst paint for interior wall and heat protection and hydrophilic coat for exterior roof. These paint materials are developed for wellness and easy maintenance. Another is Cross Laminated Timber (CLT).
CLT made of Japanese cypress are introduced for toilet cabin on ground floor and a loft on first floor. This is a first CLT project introduced in Vietnam.
DATA
Client Industry:

CAFÉ, GALLERY, OFFICE
Location:

HCMC, Viet Nam
Work Type:

Concept and Basic Design, Detail Design, Supervision
Design Year:

2018
Square Footage:

120 sqm
Photographer:

MINA, INA