Welcome to Unit 0 Saigon Cafe
Unit 0 Saigon has a coffee shop, that is a relaxing space.
When you want to relax by yourself, work with an environment different from usual, and talk with your friends,
Please use here by all means.
Vietnamese coffee, fruit smoothie and waffle etc. are prepared in the menu.
Unit0 Saigon Cafe Website opened in July 2020!
http://unit0cafe.com
Check it!
And we would like to plan various workshops irregularly, we look forward to your entry!
GF Cafe & Counter
Ground floor has calm atmosphere.
our staffs will welcome you with a smile across the counter.
You can enjoy Mr. Inagaki Motonori's art as well.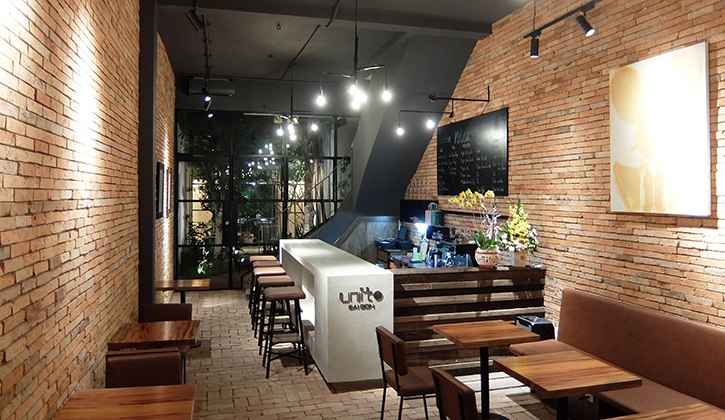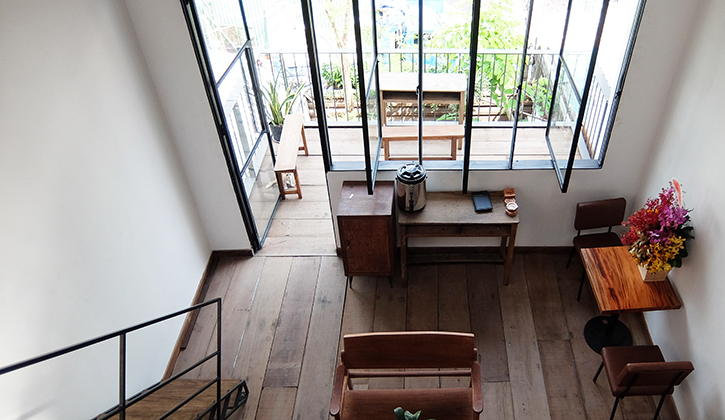 1F Cafe & Loft
The first floor has refreshing atmosphere.
There is a small loft space made by CLT (Cross Laminated Timber. Material : Japanese cypress) where is useful space for working.
Courtyard
Courtyard is a luxurious space with only one table.
It is a relaxing space surrounded by greenery.
To talk with your friends ...