OSE O-Univ. Administration Bldg. Annex – Interior Design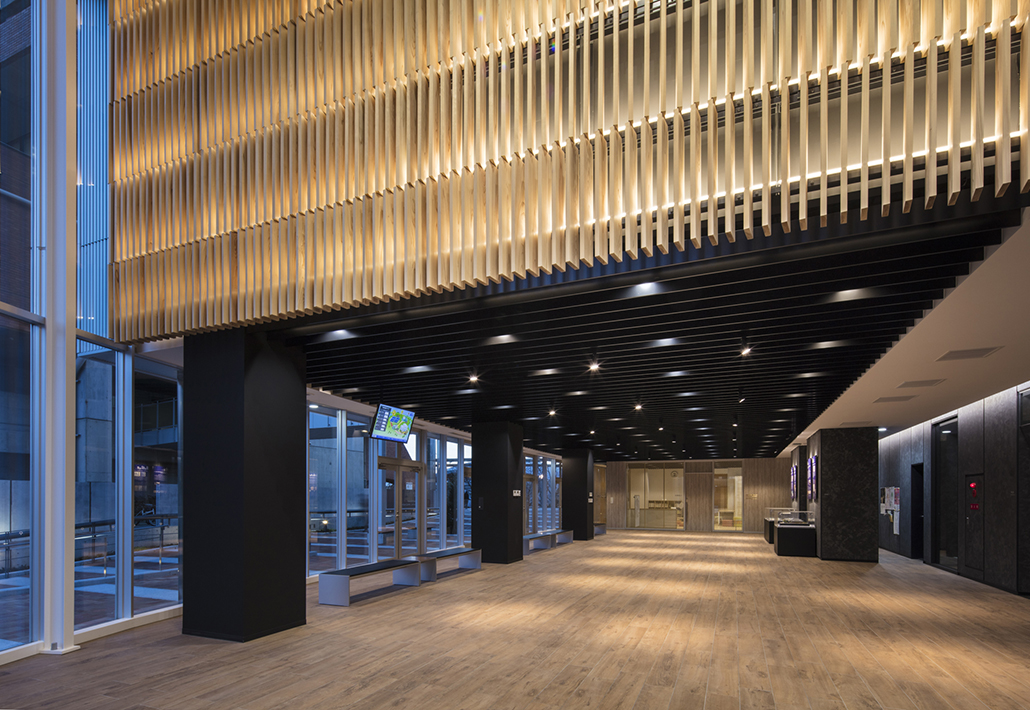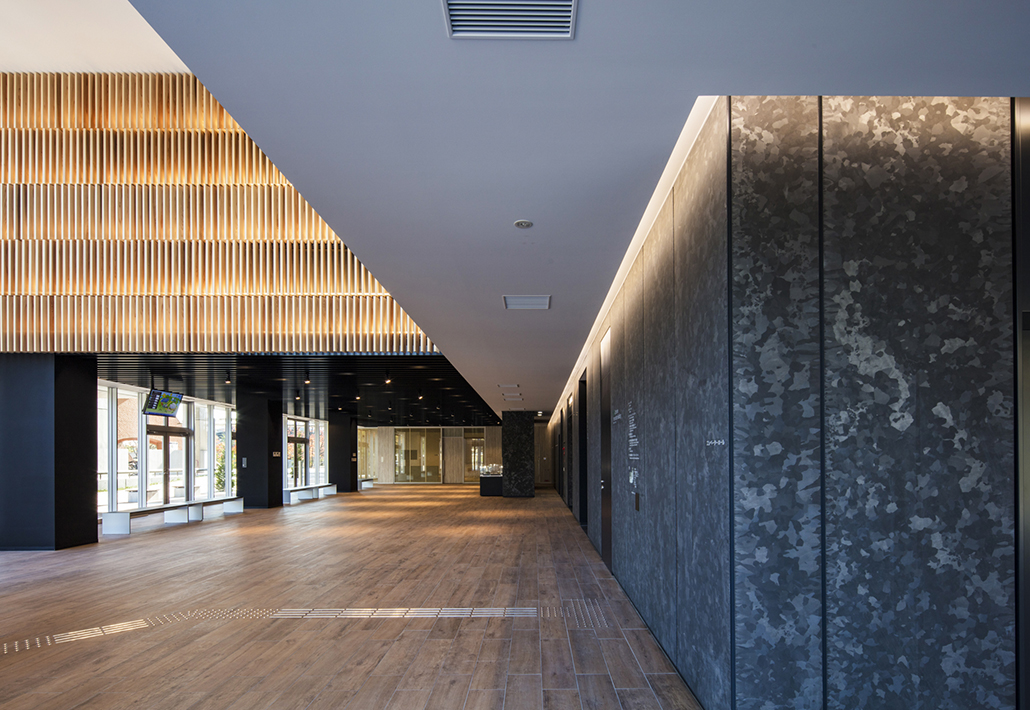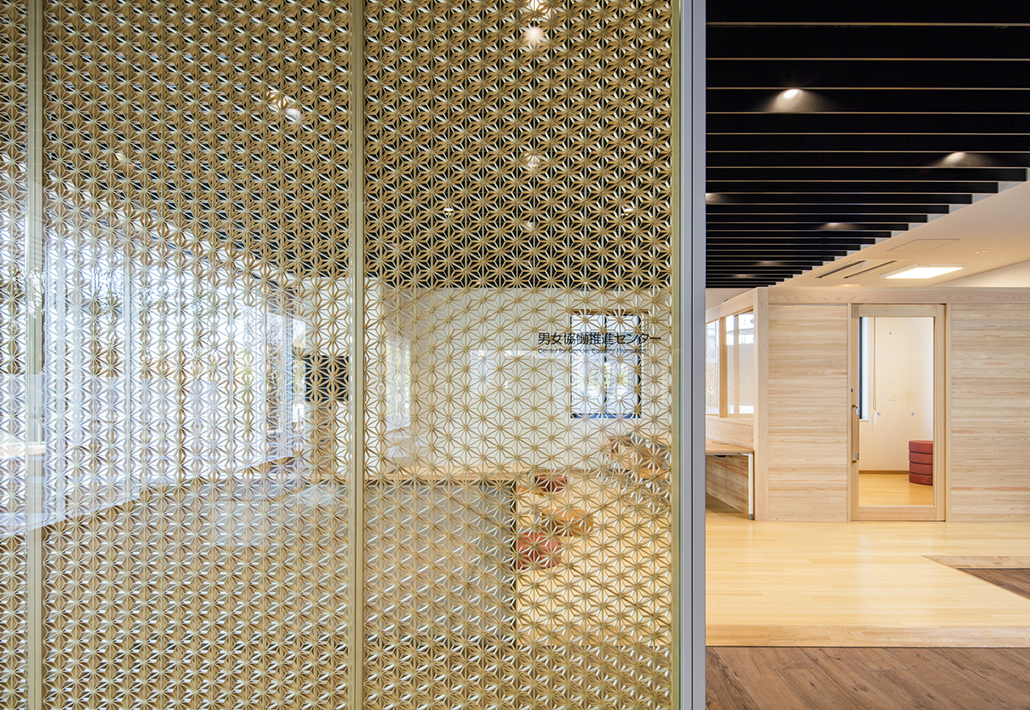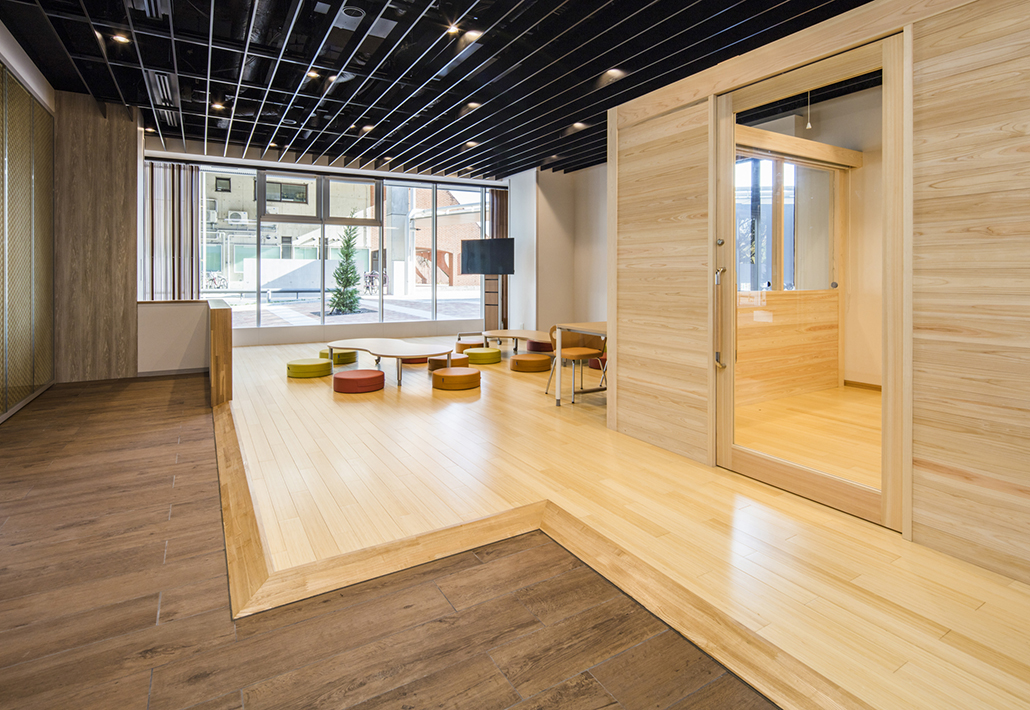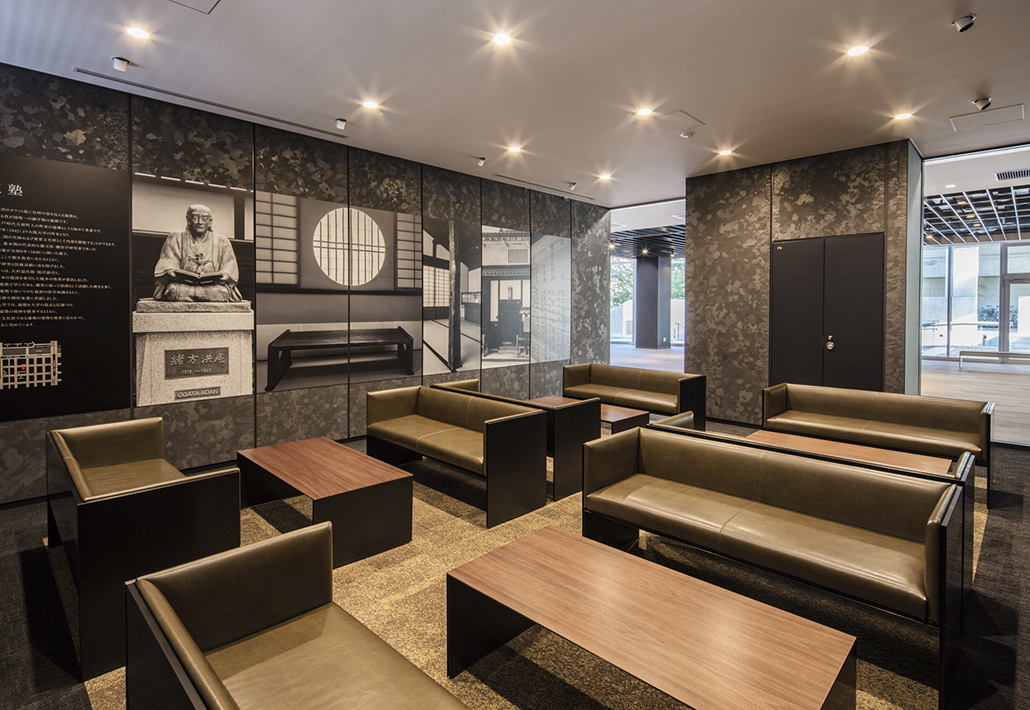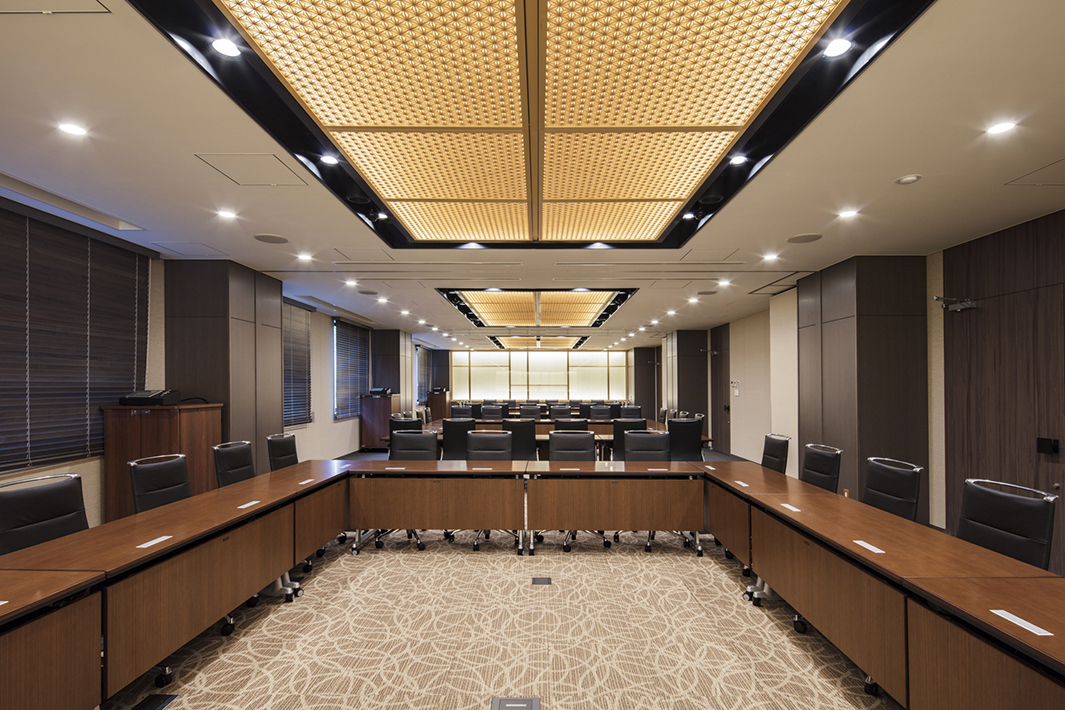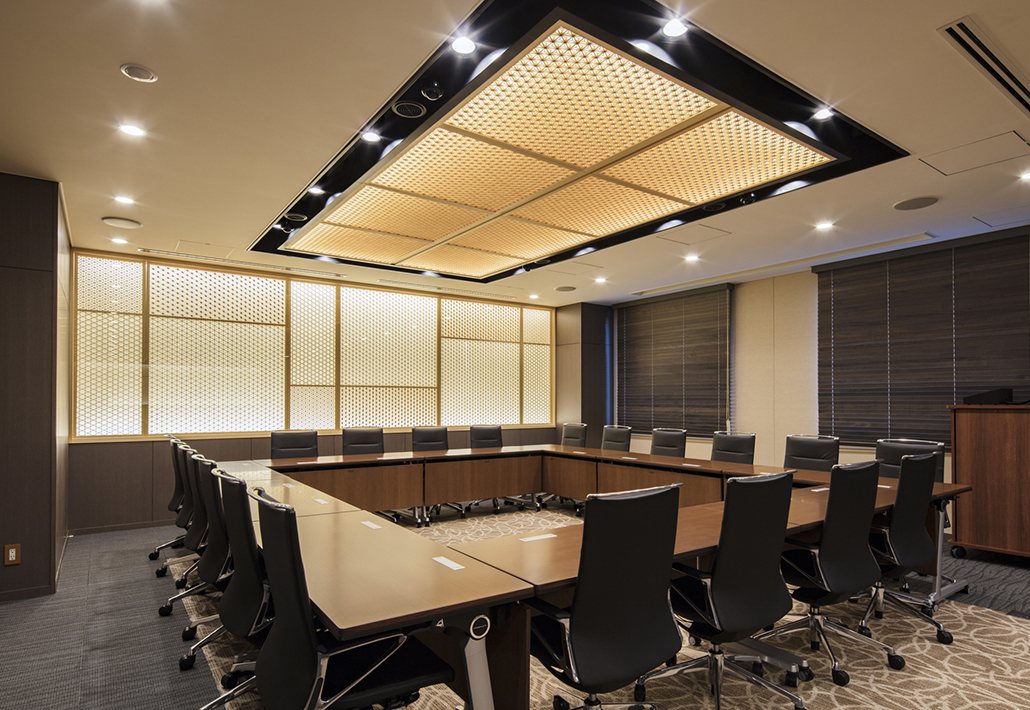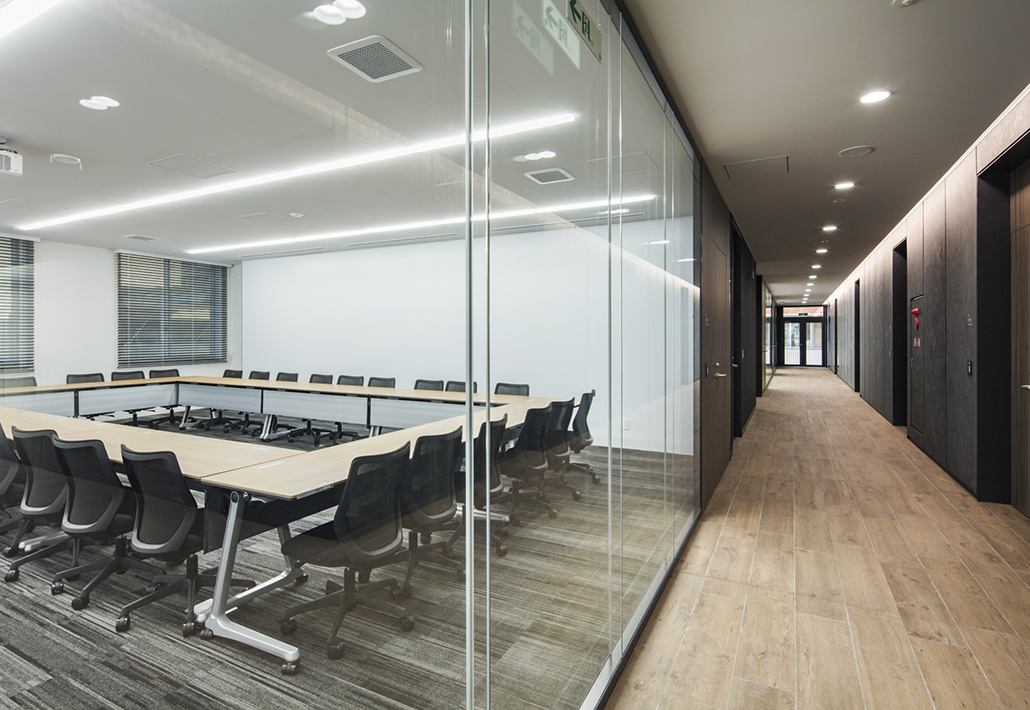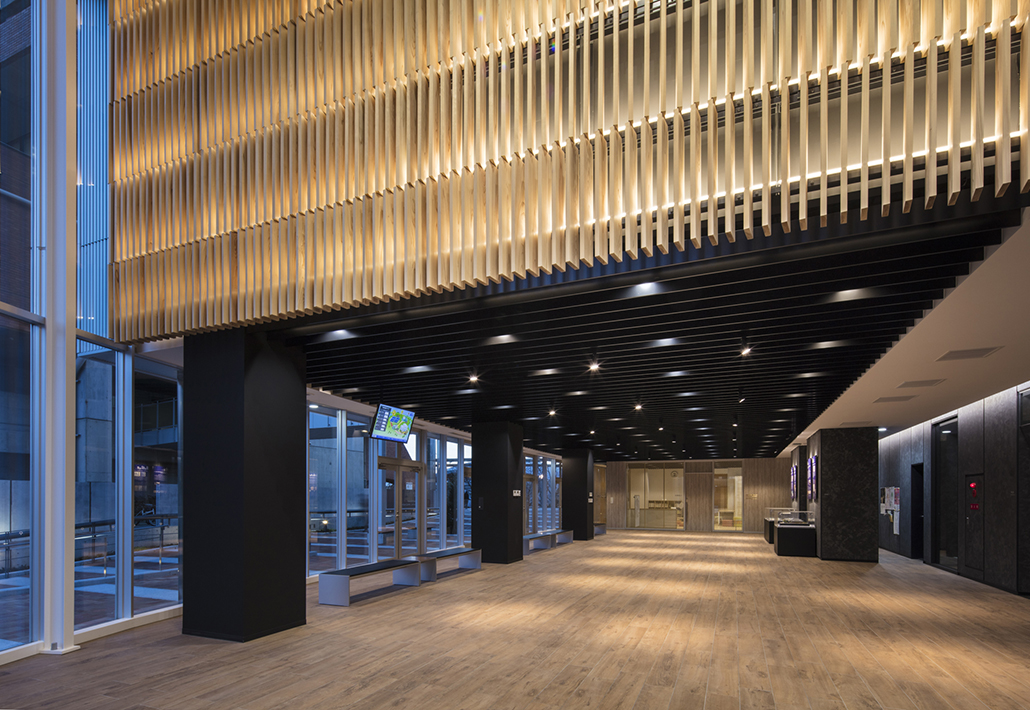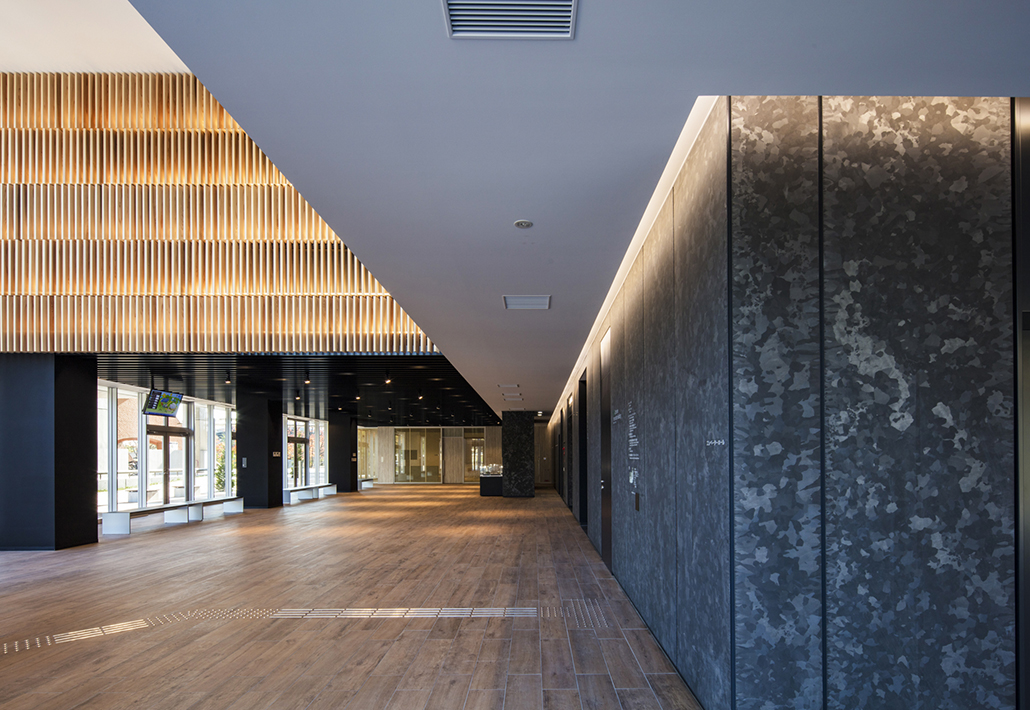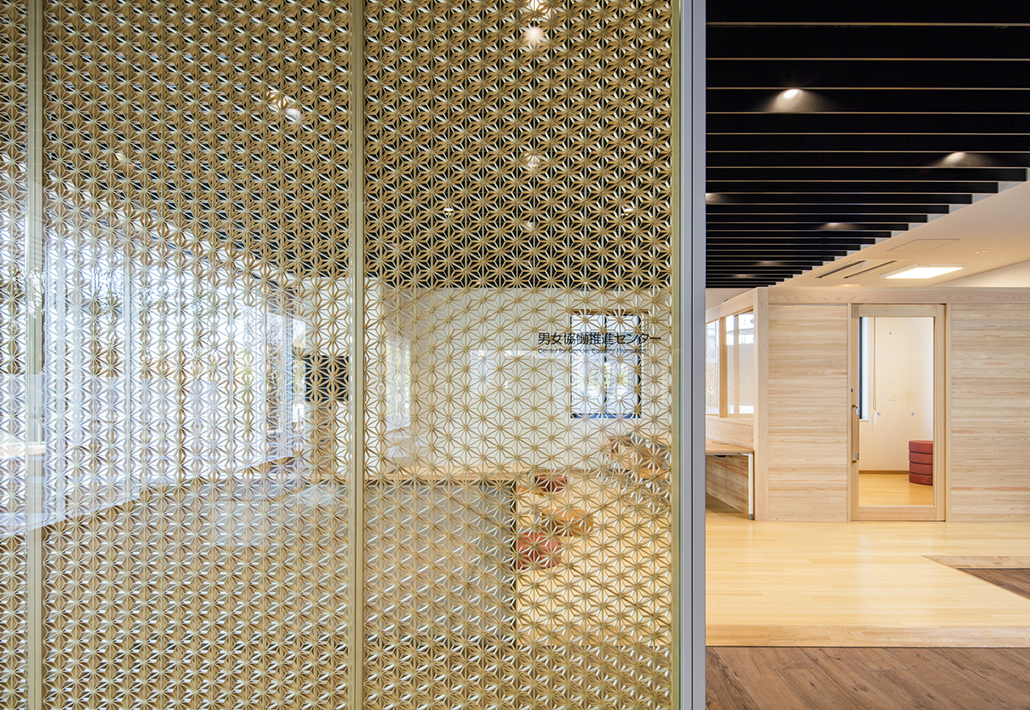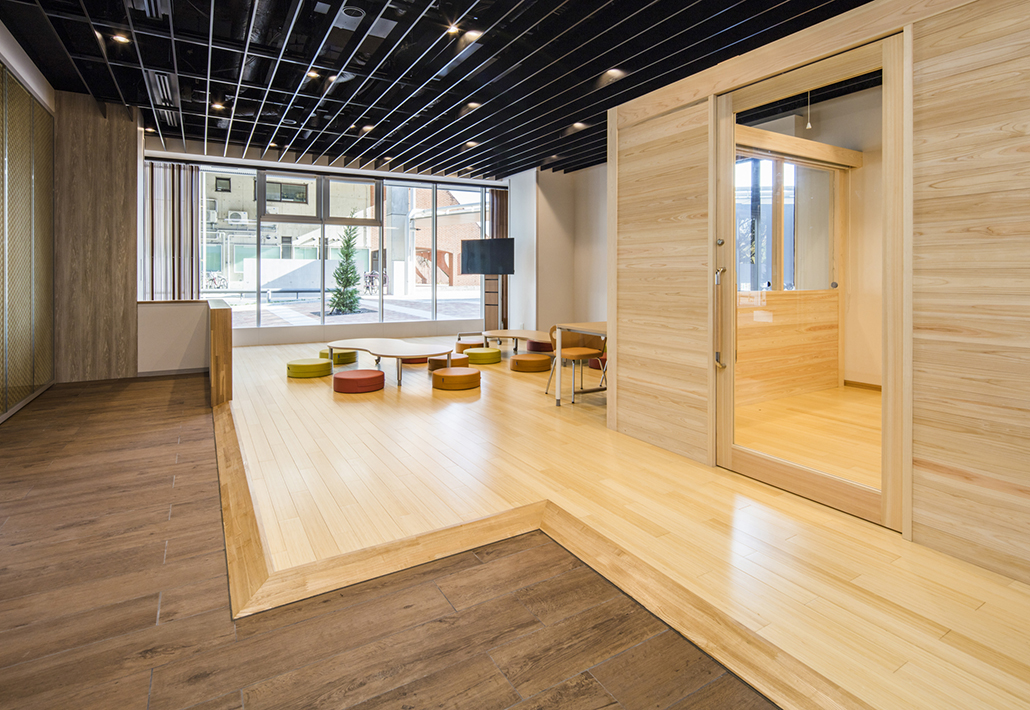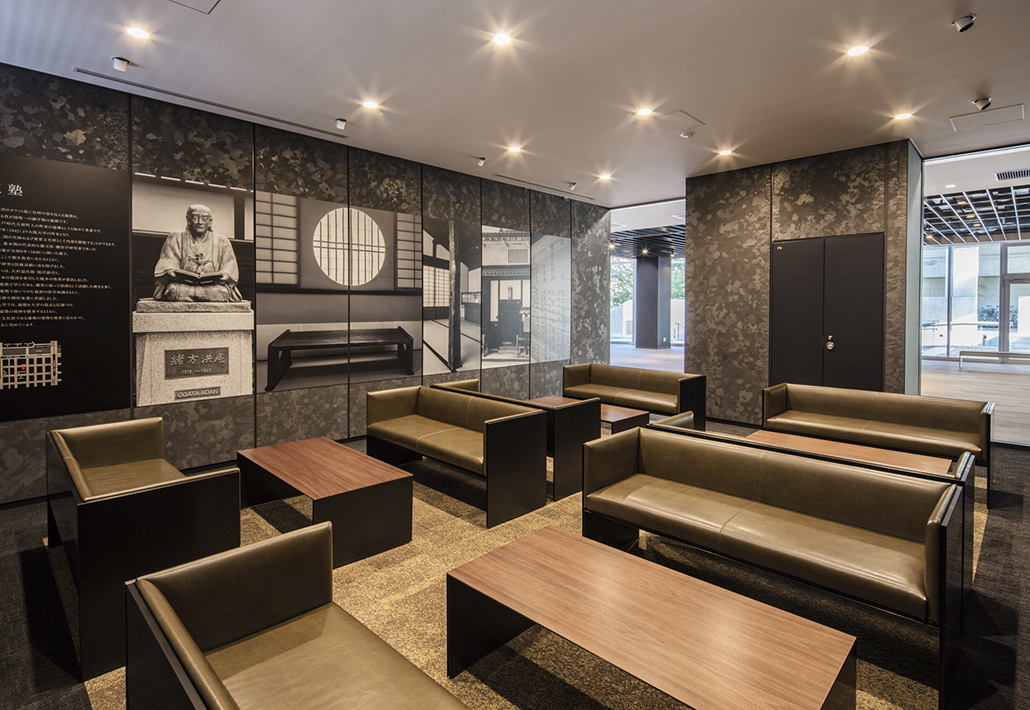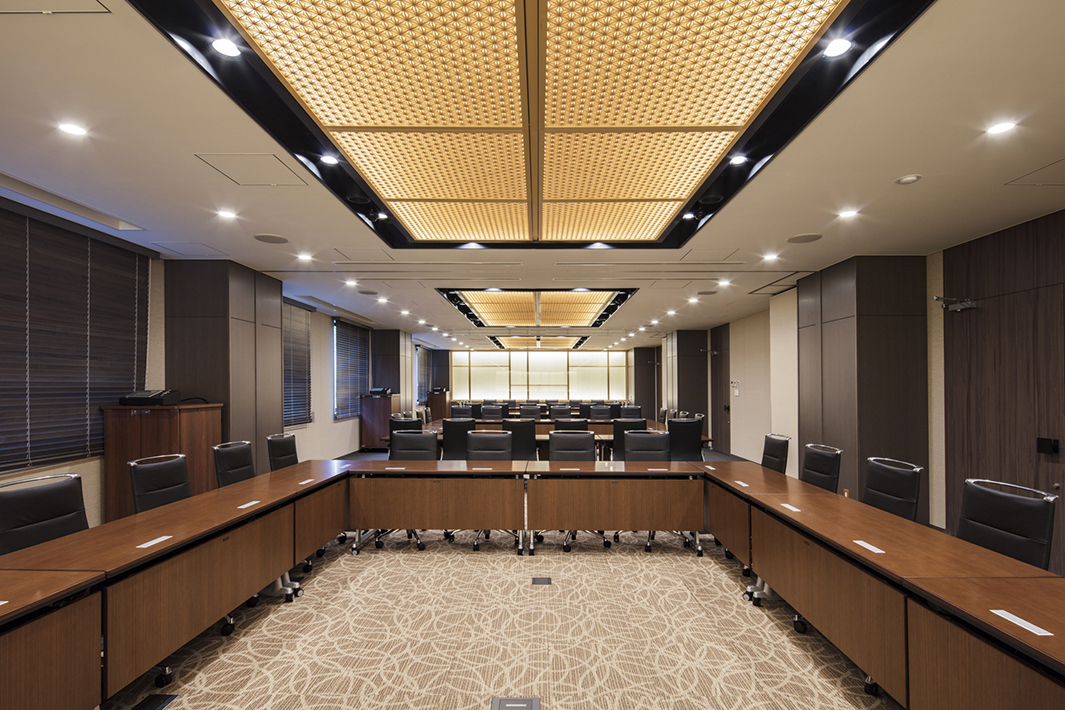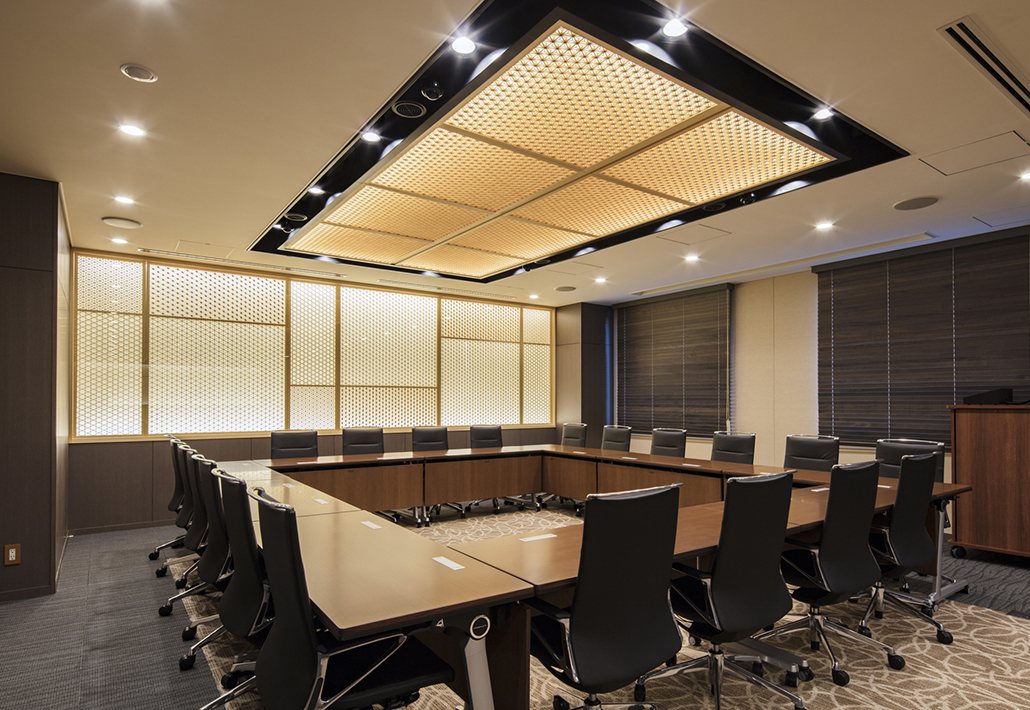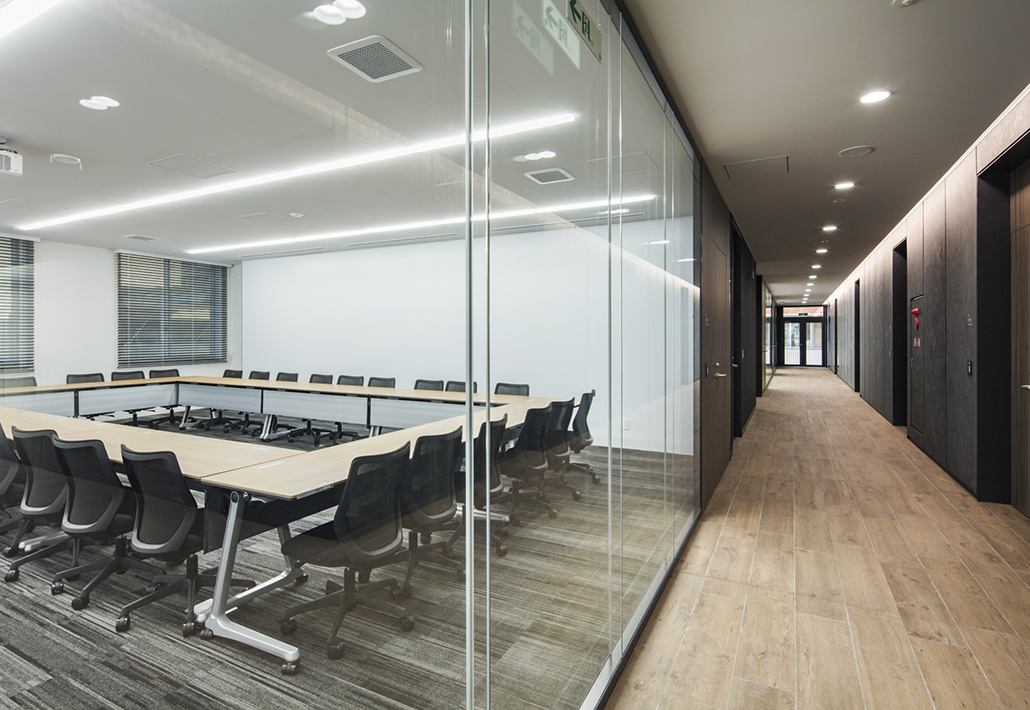 CONCEPT
"Entrance and Conference Room"
of university facilities.
A high-grade design that contributes the expression of welcomed to guests was requested. Since it was supposed to be widely used such as visitors from overseas and children of office staff, we designed it to be an open and familiar space as well. Based on white and black color, we intended to harmonize the materials with their texture (cedar, cypress, phosphatized steel plate etc.) and Japanese style design items (such as traditional wooden lattice).
"Entrance Featured Wall with illumination"
The first scene from the entrance welcomes visitors with the featured lighting wall. Wooden louver units with indirect lighting make the wall sophisticated and impressive.
"Highlighting Texture of Materials"
The black colored wall panel enclosing the rooms is made of phosphatized steel plate. The material has some random patterns and it shows the texture well. The color and texture enhance impression of the entrance hall high-grade and sophisticated.
"Traditional Patterned Wooden Lattice"
Inside of Entrance Hall, Gender Equality Promotion Department is located. There is the glass partition with traditional wooden lattice which is gently segregated the room from Entrance Hall.
The main conference room has lighting wall and ceiling. Those are designed with traditional wooden lattice to express the Japanese atmosphere and high-grade as well.
DATA
Client Industry

University
Location

Osaka, Japan
Work Type

Interior Design, Supervision
Design Year

2017
Square Footage

1,300 sqm
Photographer

Yuko Tada