NCA Restaurant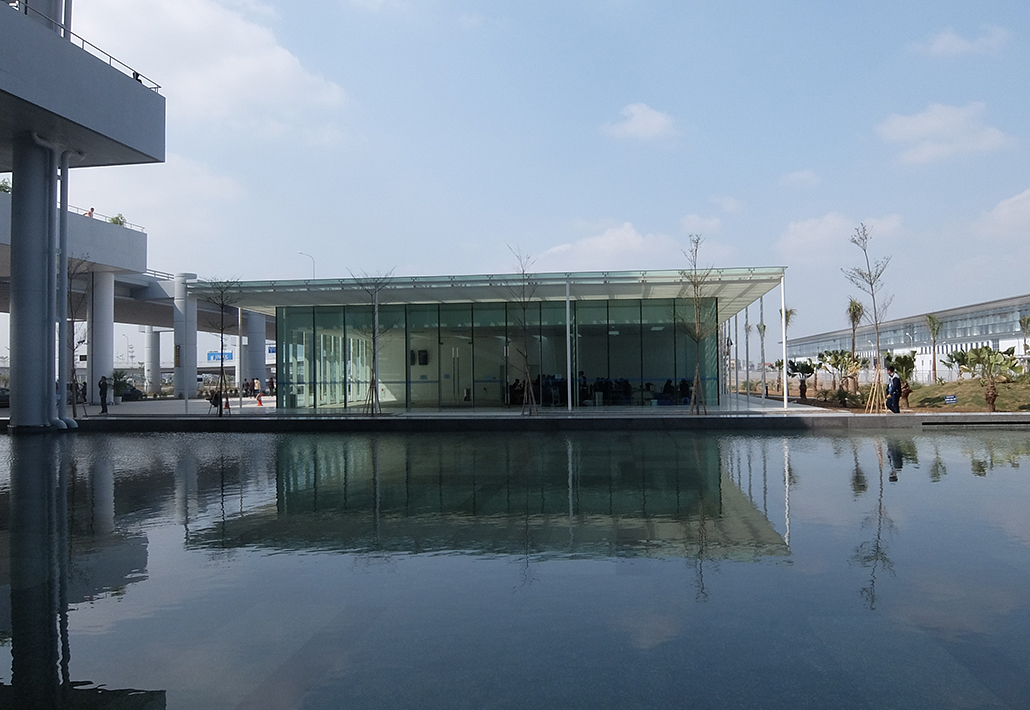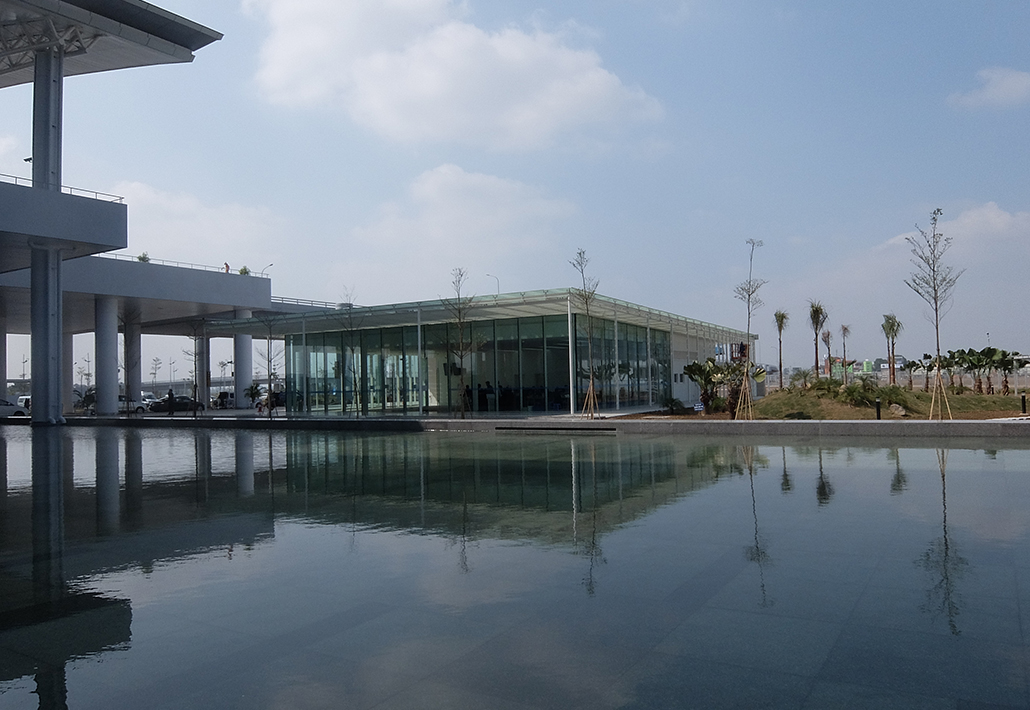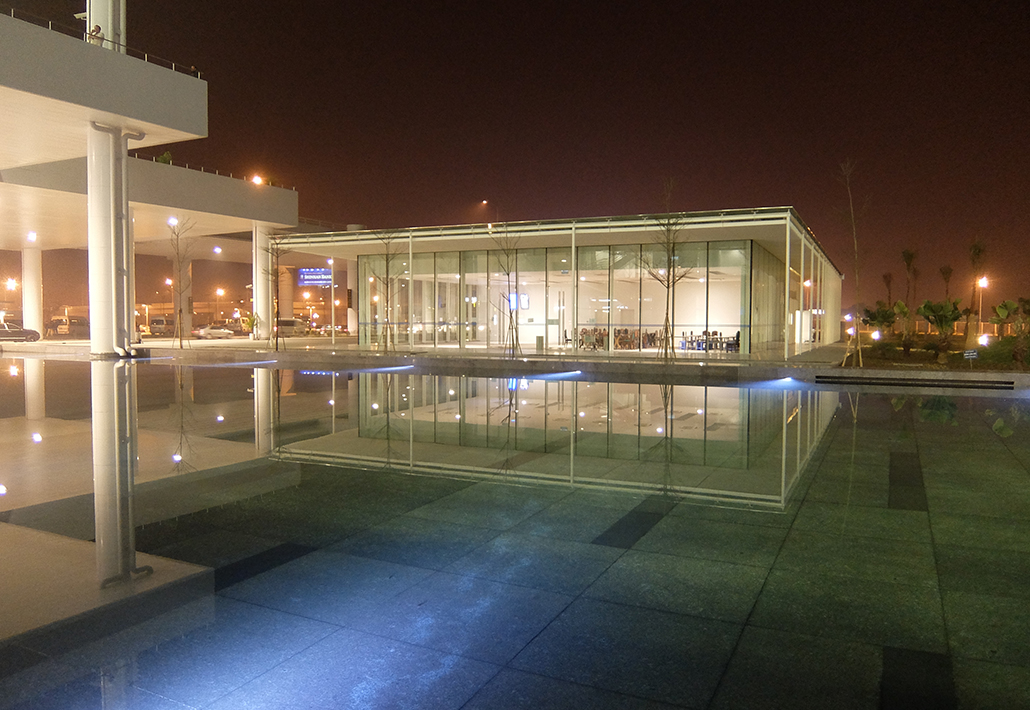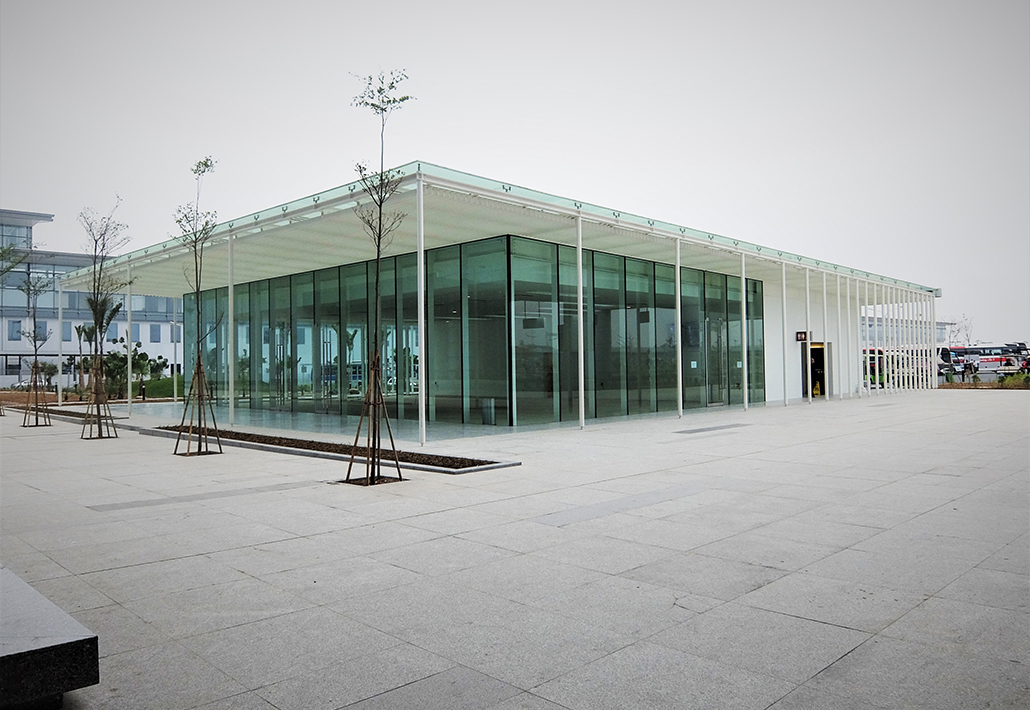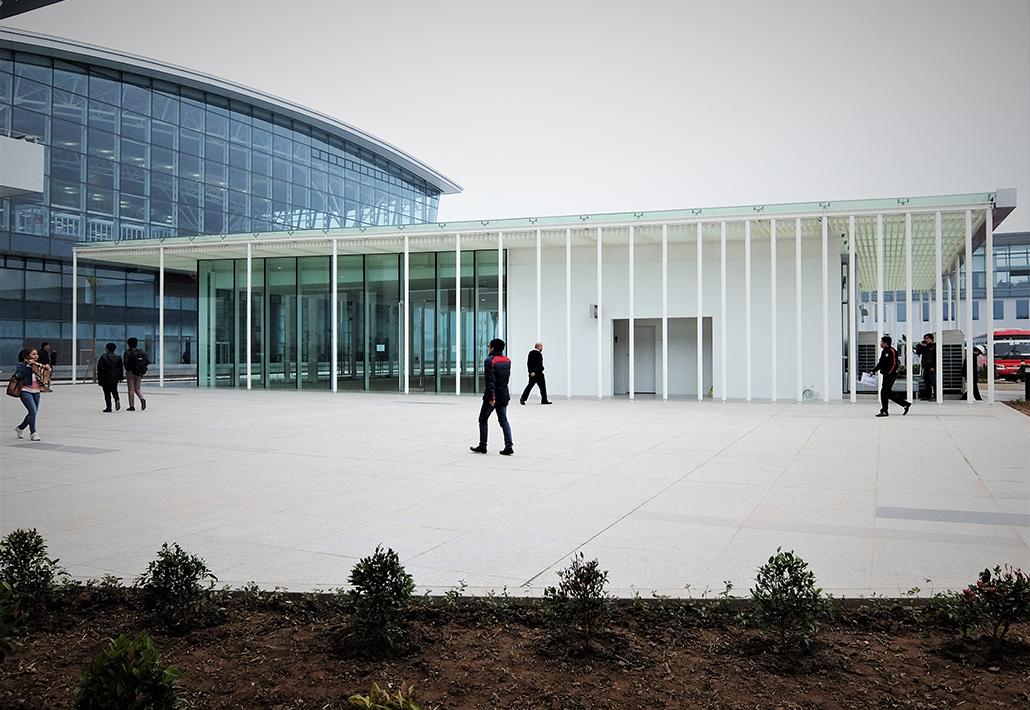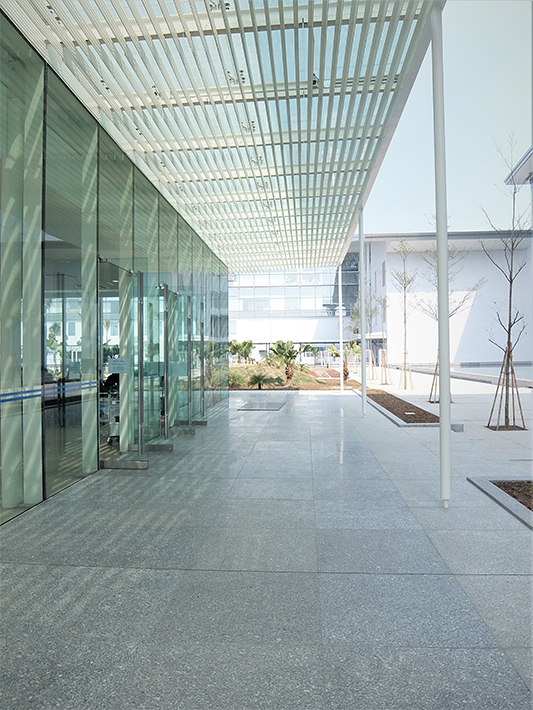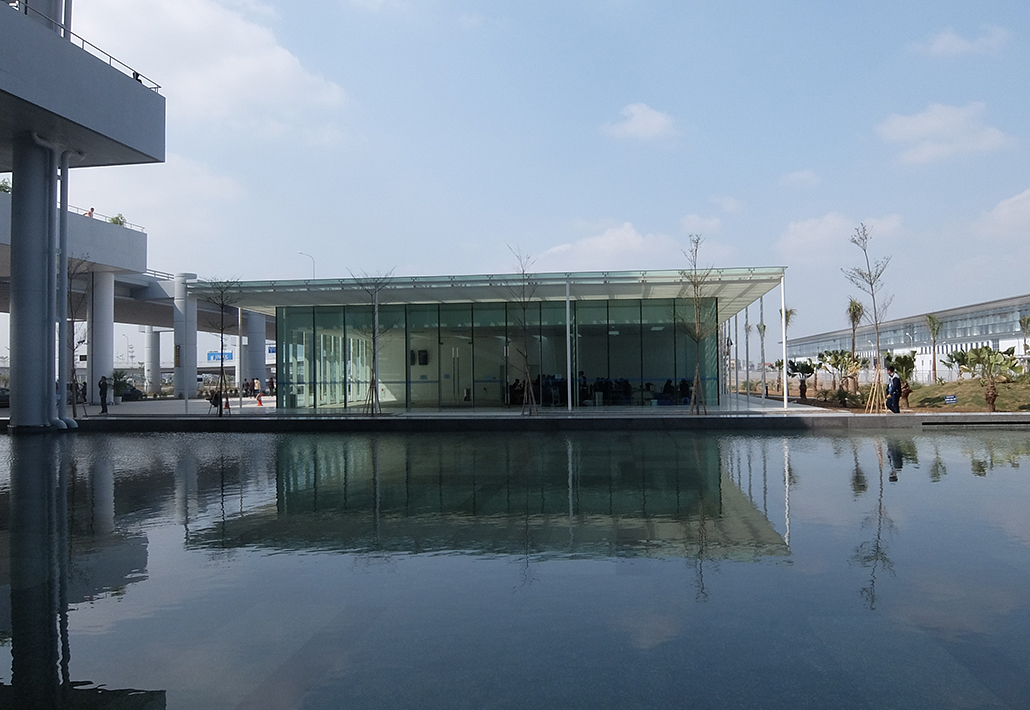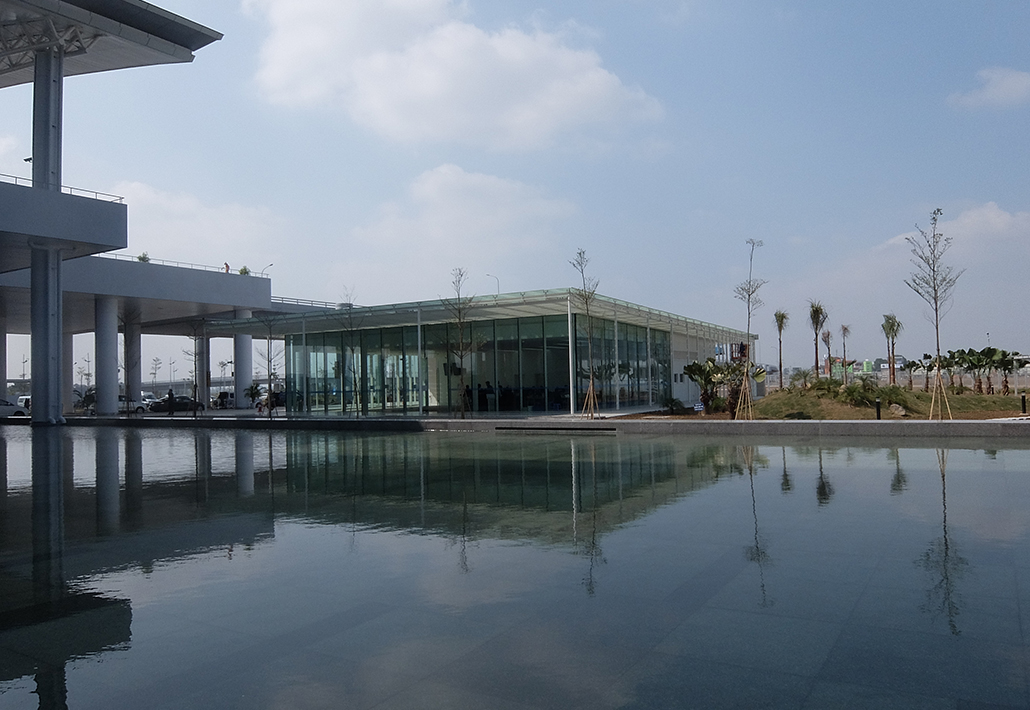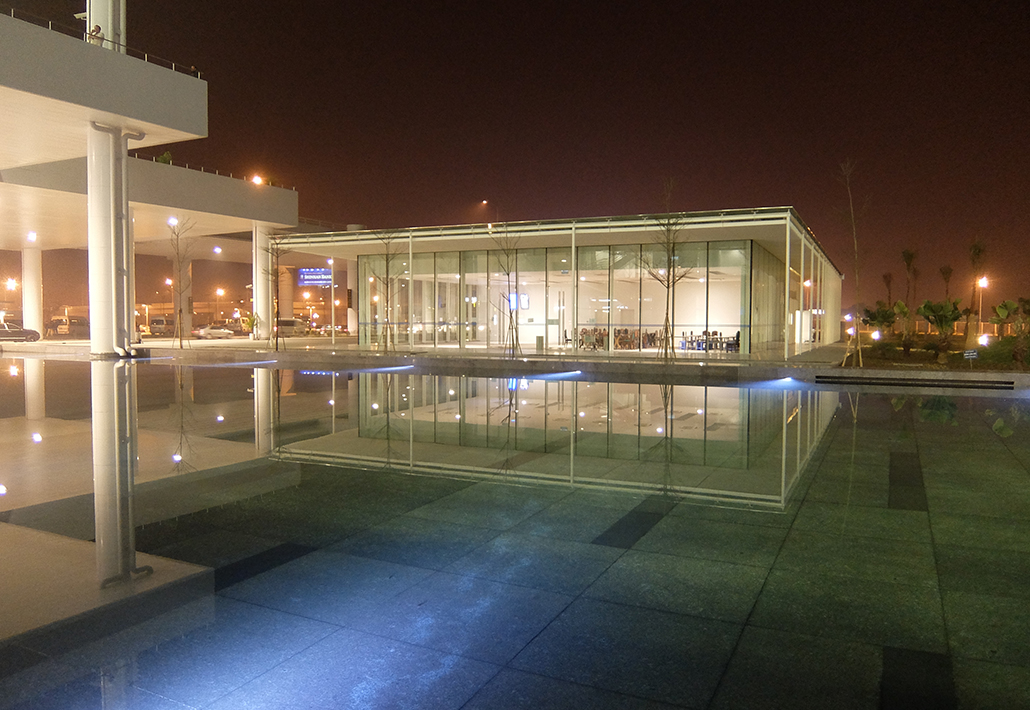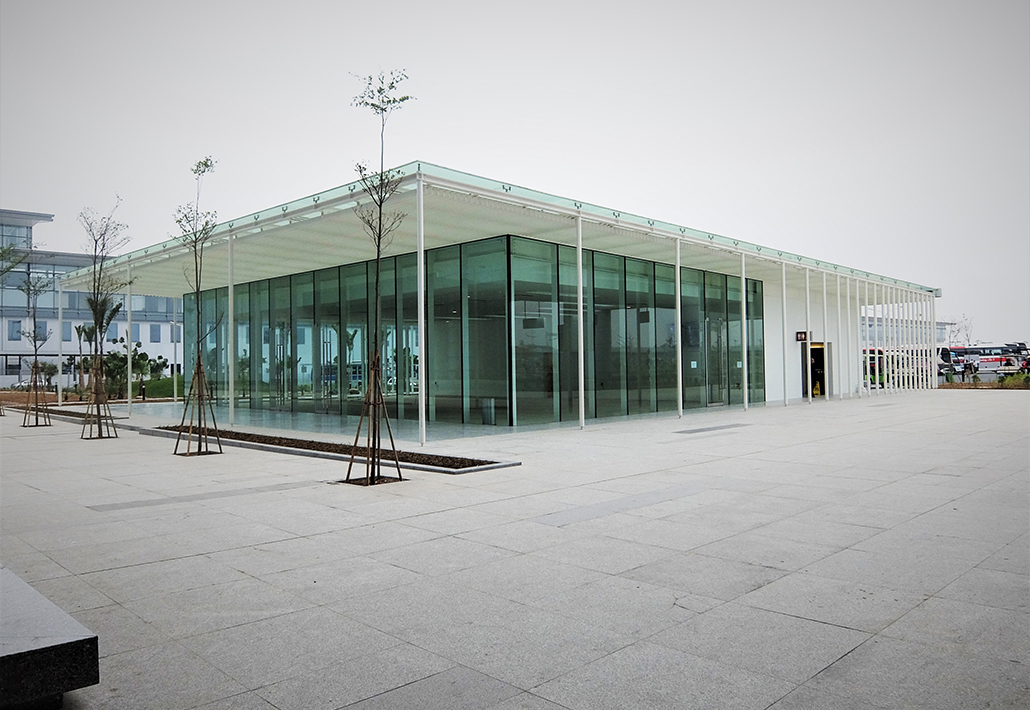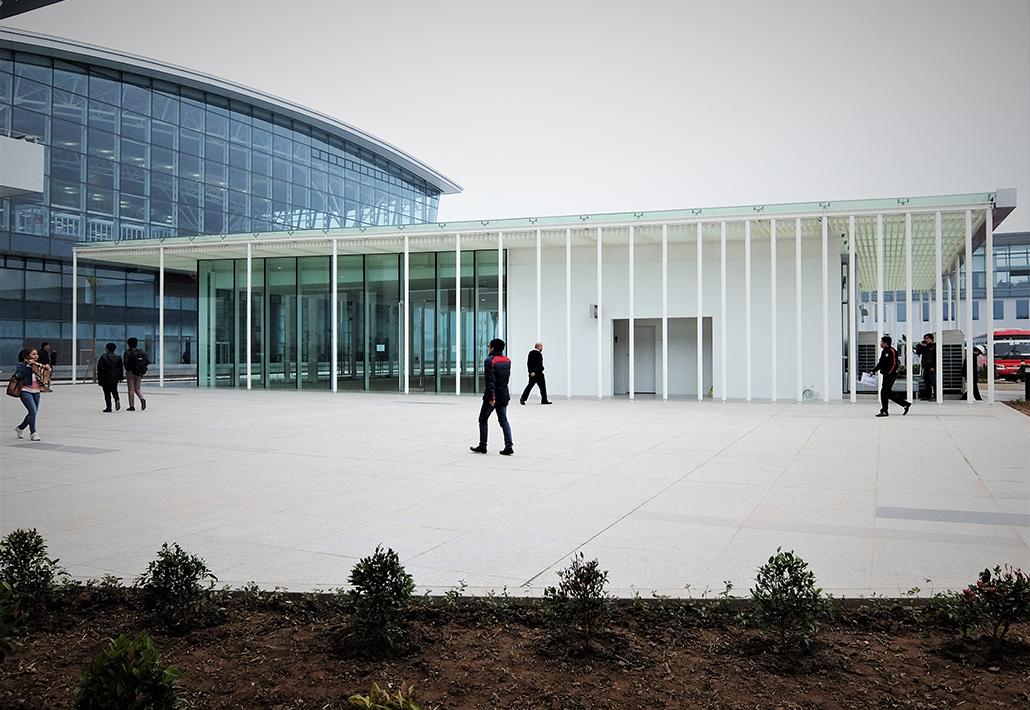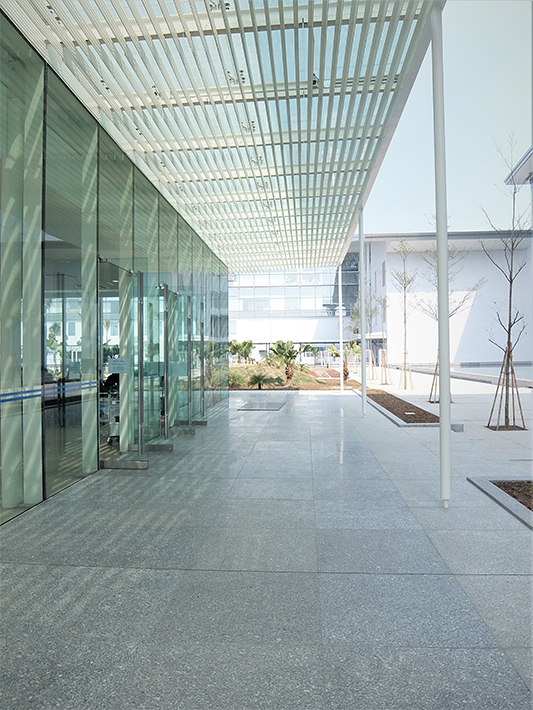 CONCEPT
"Reflecting Water Image"
The Restaurant was planned next to the international airport as canteen and restaurant. In front of the restaurant, there is a water feature pond surrounding a part of the airport terminal building. The pond and airport terminal building are designed as simple, so that the restaurant is intended to design more simple and sophisticated with reflecting water image.
"Light Structure"
To pursue the simplicity and sophistication, the structure is designed with simple and thin columns, 80mm diameter steel columns. Those columns are arranged as structure and louver as well. Front and back side columns are installed around 8m spans to keep the open toward the terminal building. The other sides columns are arranged as louver in front of toilet and installed with gradually big spacing toward the terminal building.
"Transparent Façade and Opaque Eaves"
The façade is designed with transparent glass to open toward the water feature, landscape and terminal building. Glass eaves with steel louvers lead the gentle natural light. Those façade, eaves and structure are simply harmonized and enhance the image of water in Ha Noi.
DATA
Client Industry:

Restaurant
Location:

Hanoi, Vietnam
Work Type:

Concept, Basic, Detail Design, Supervision
Design Year:

2014
Square Footage:

1,400 sqm
Photographer:

INA