BVT Executive Airport Terminal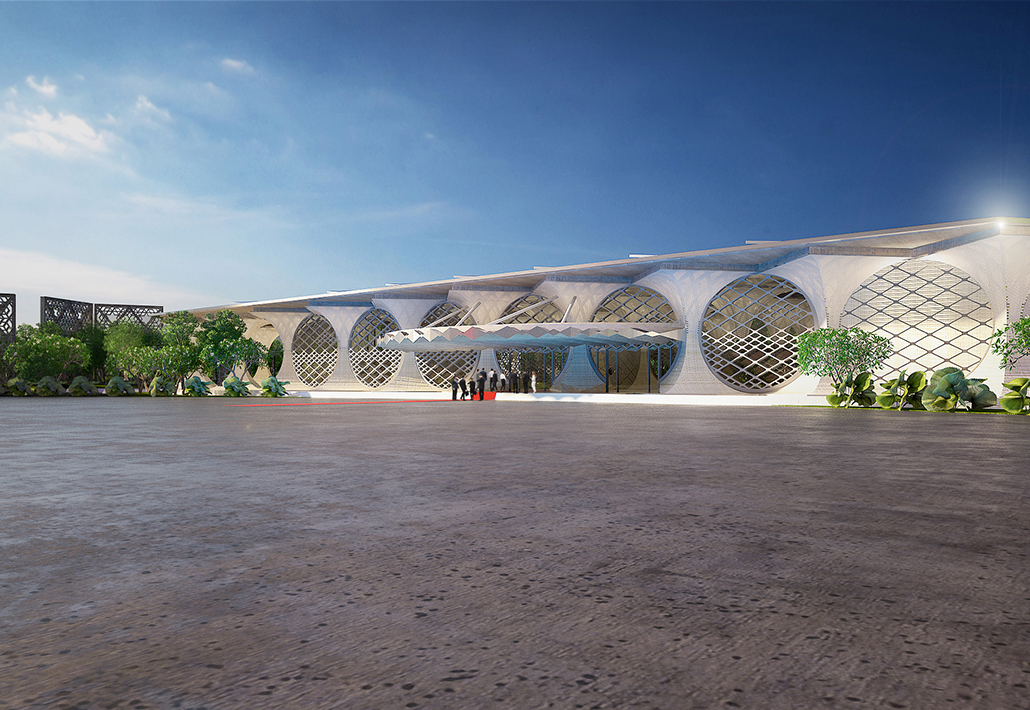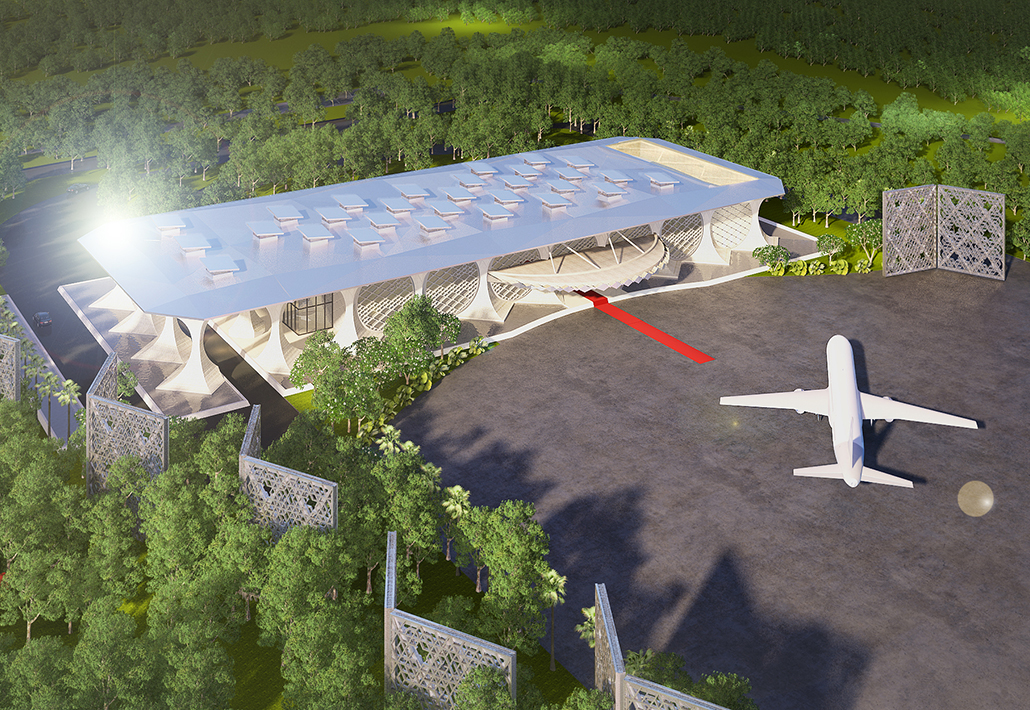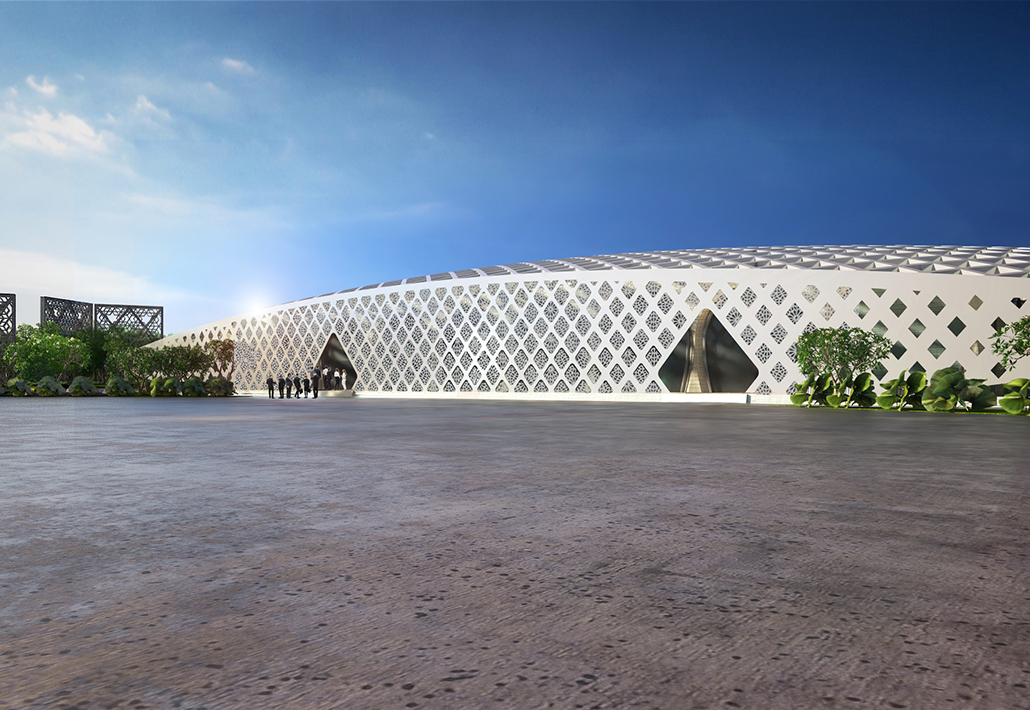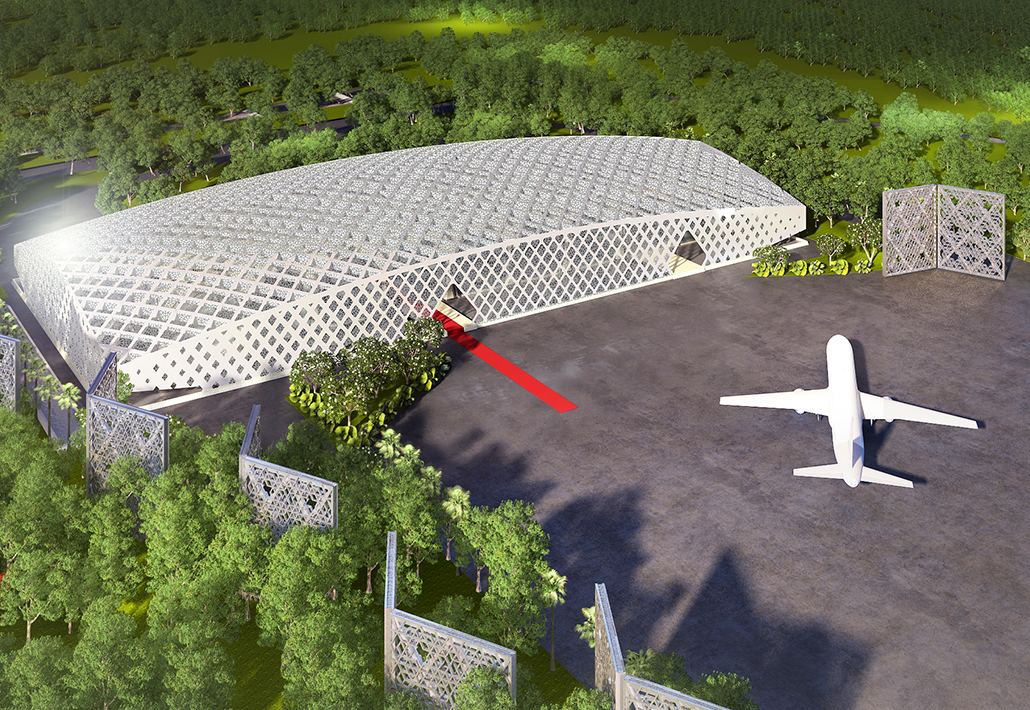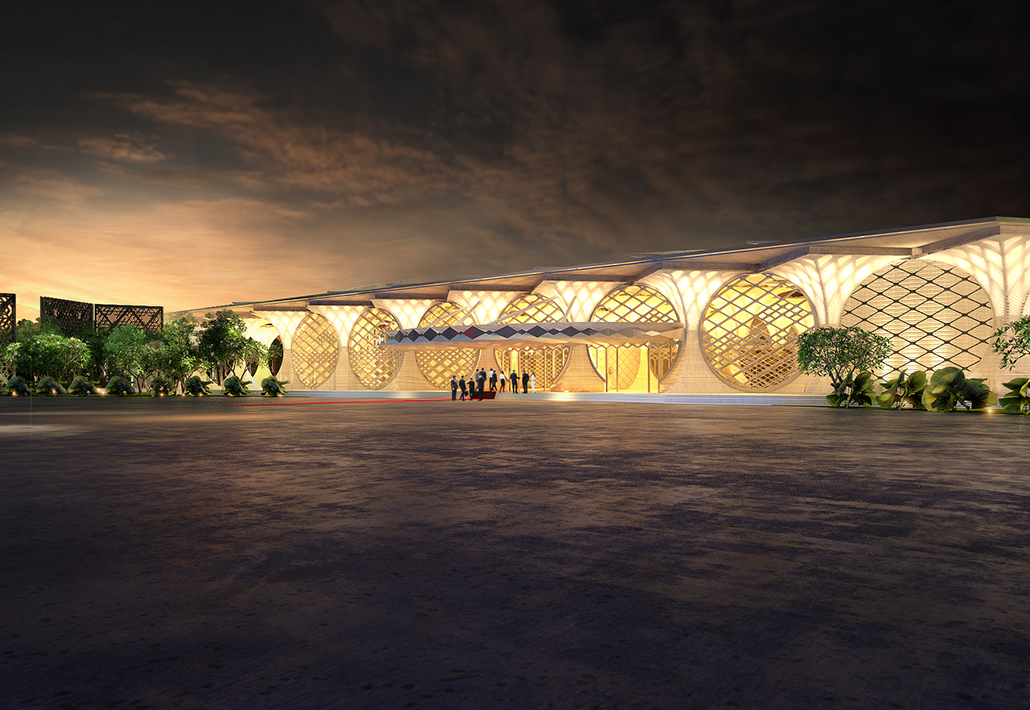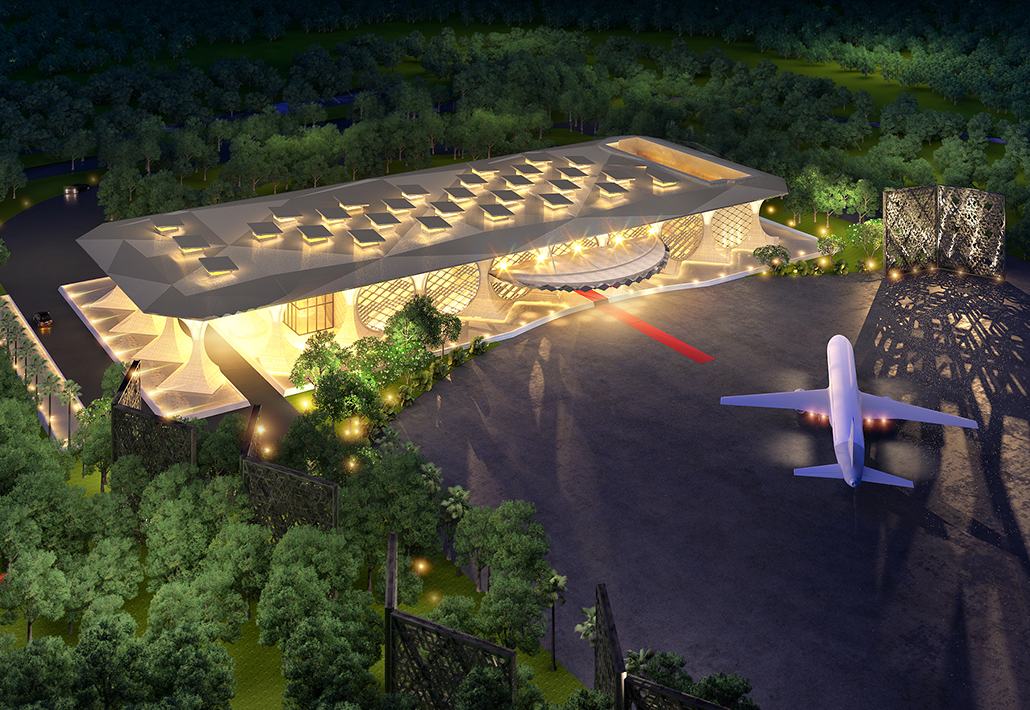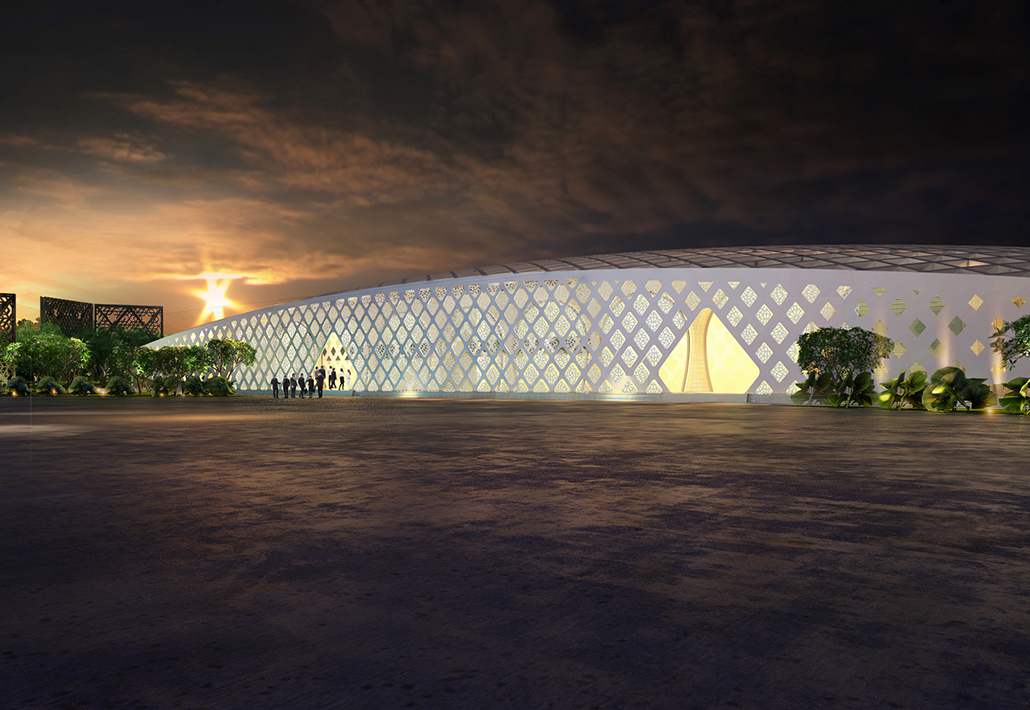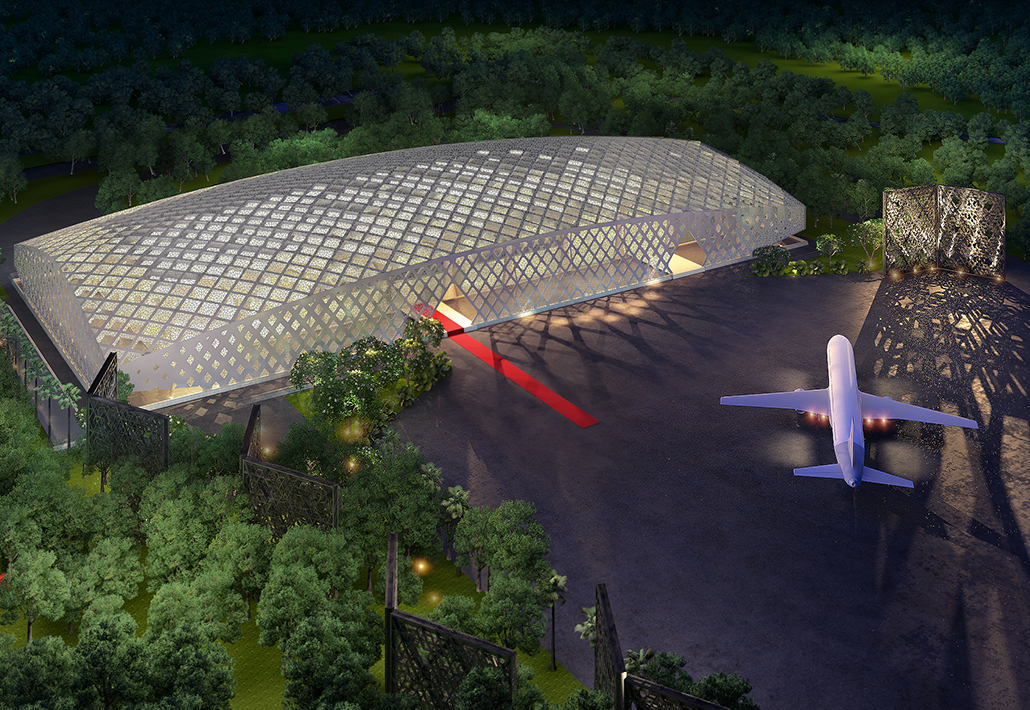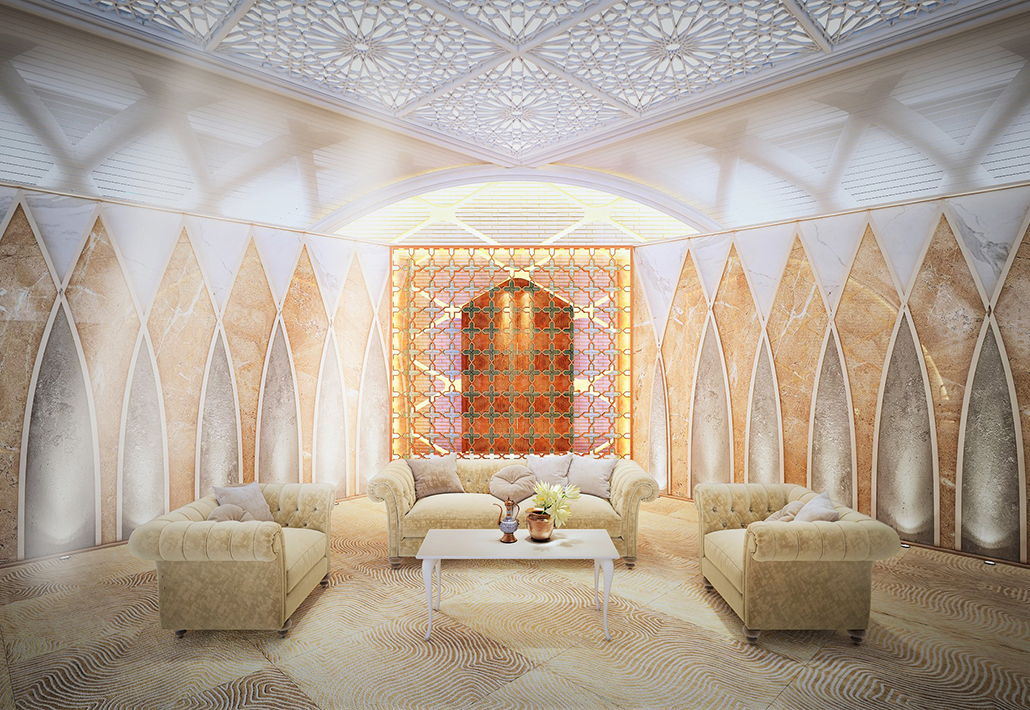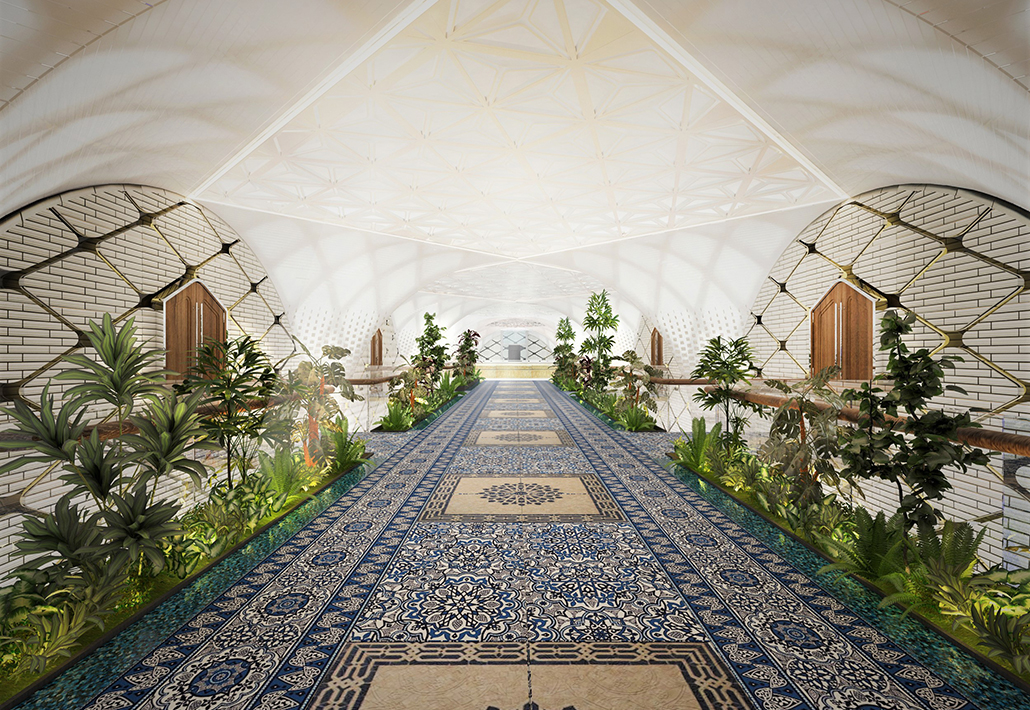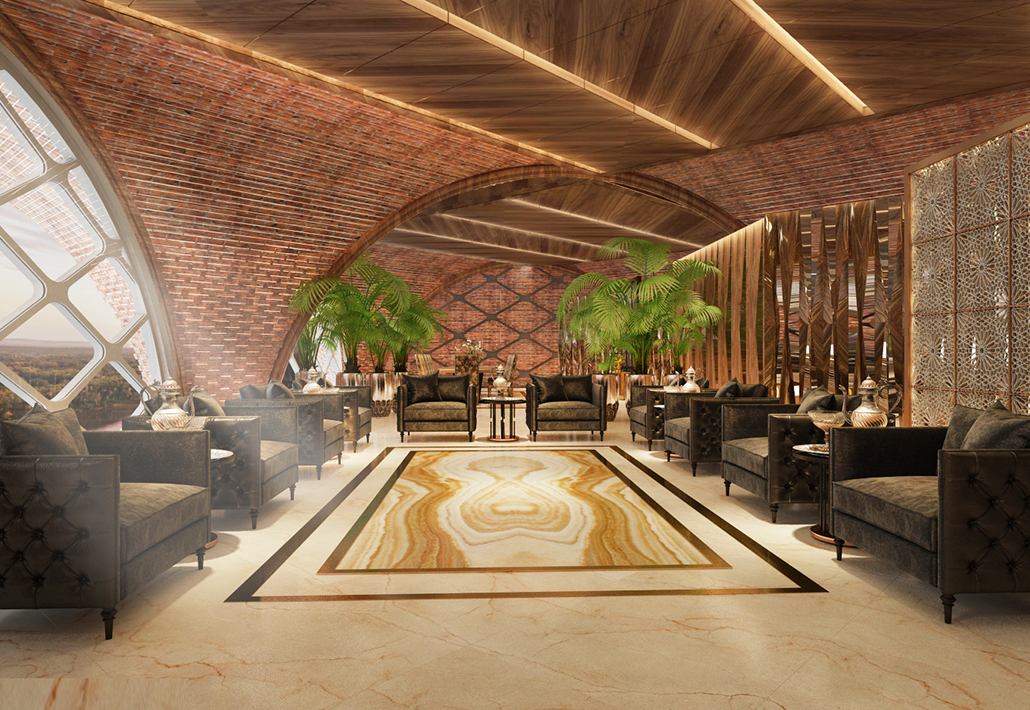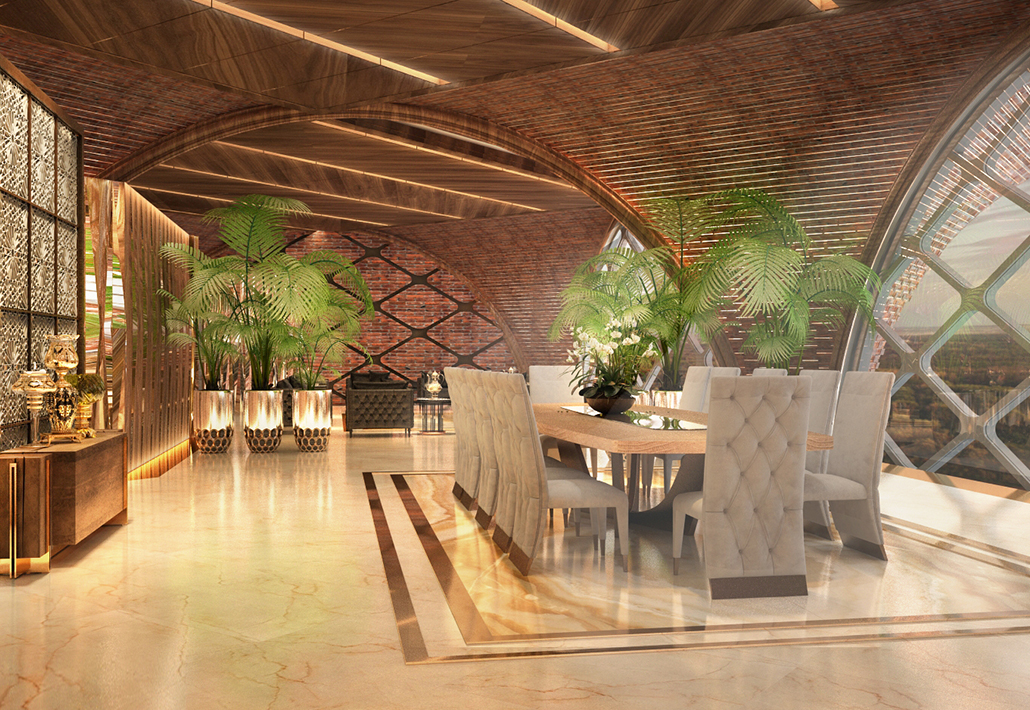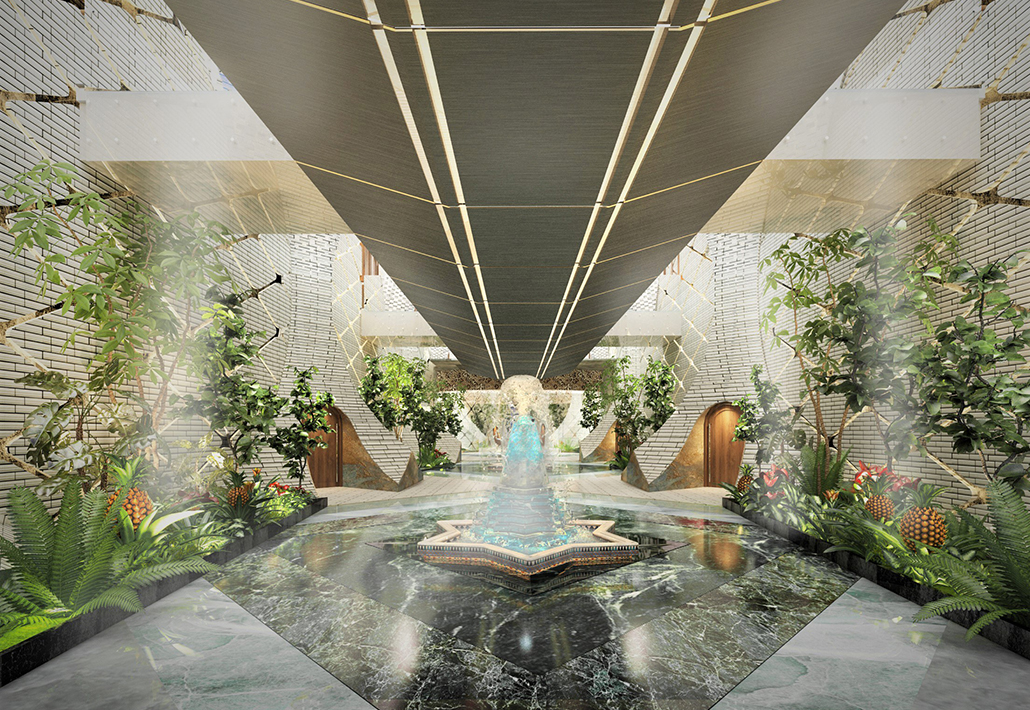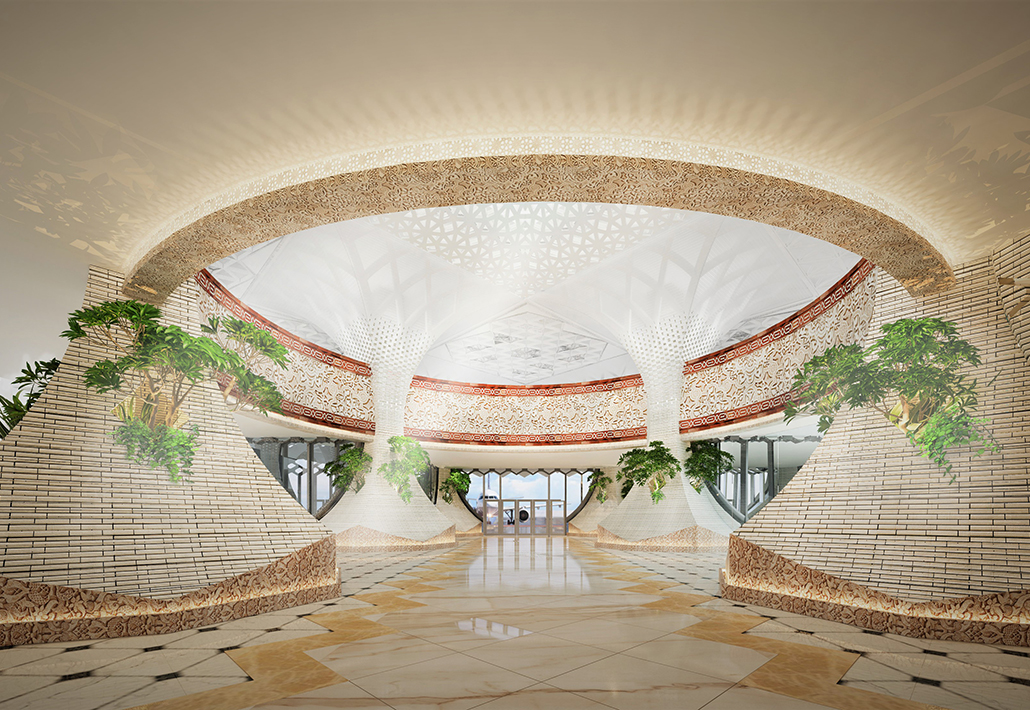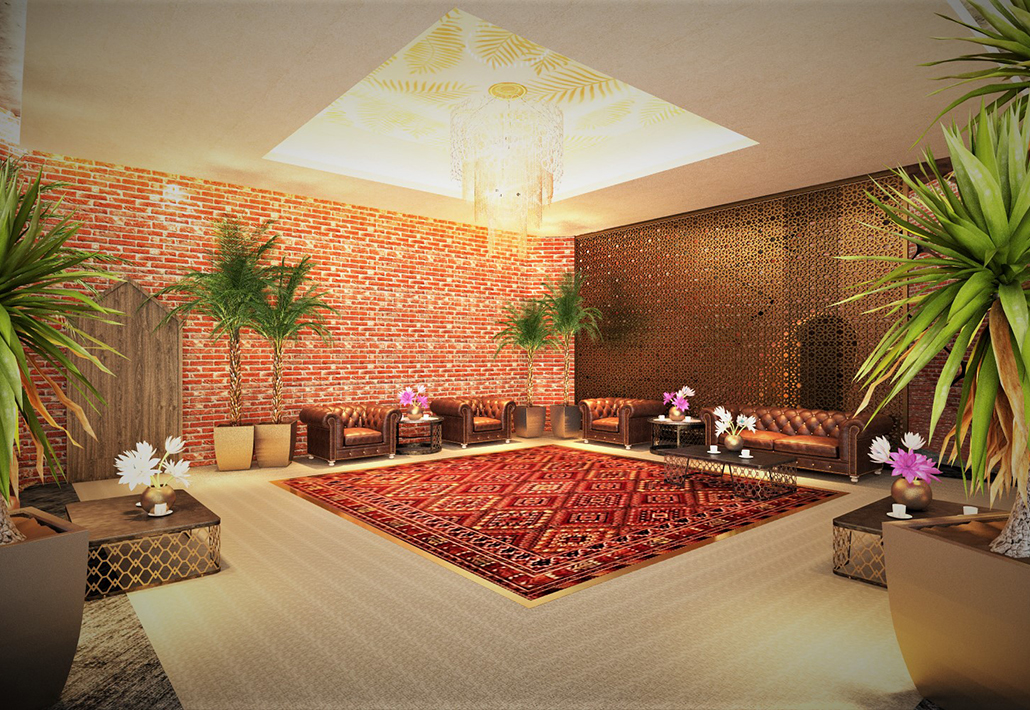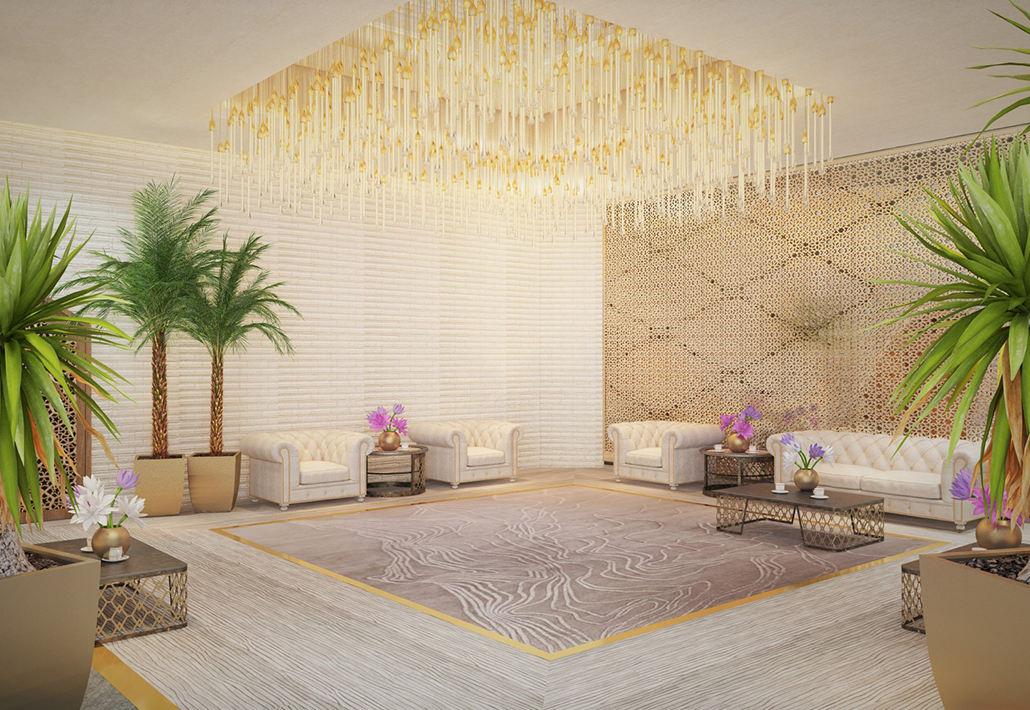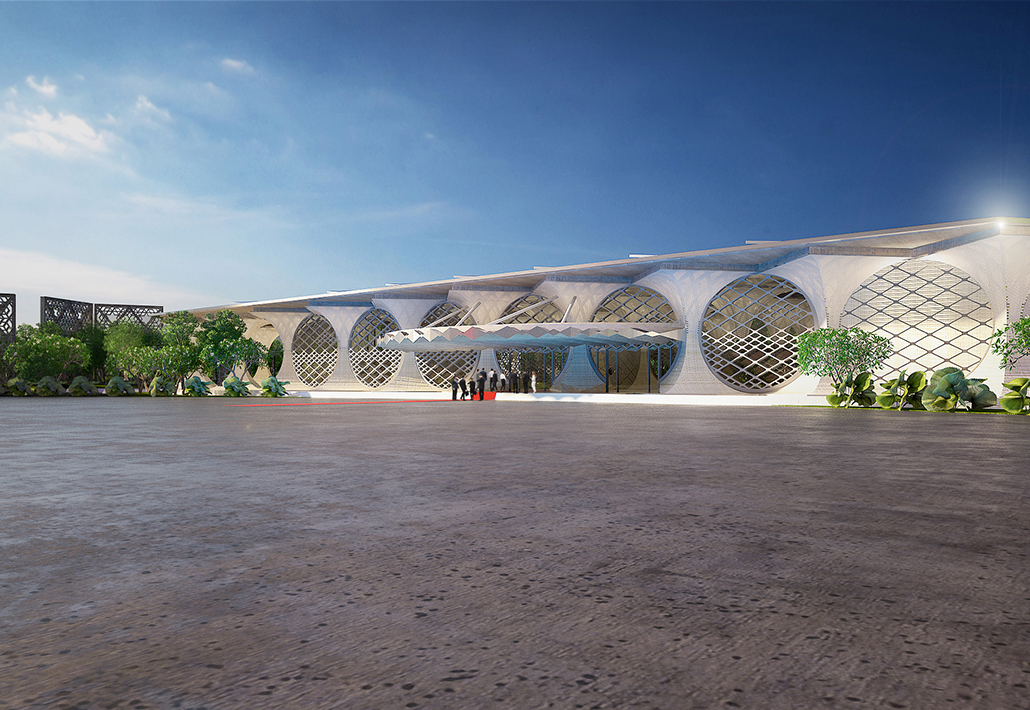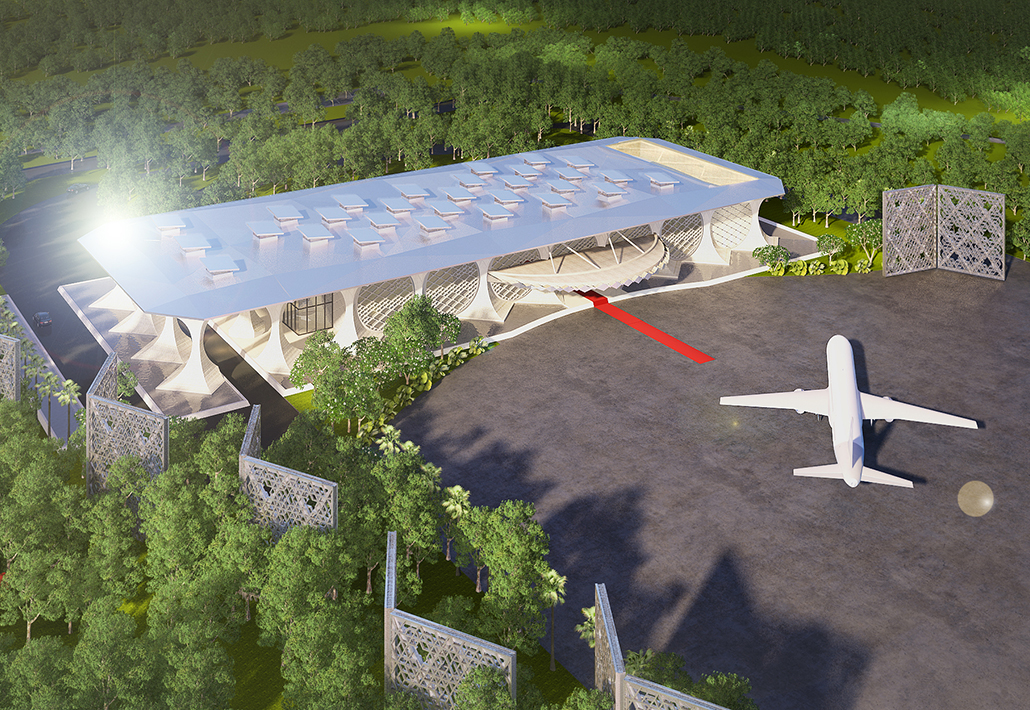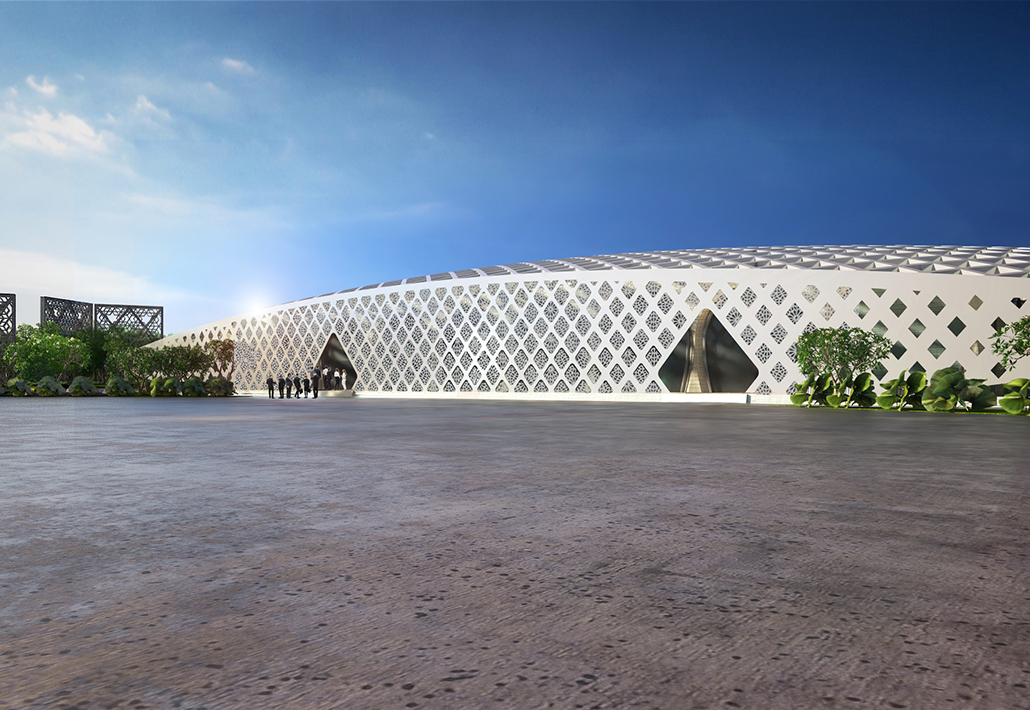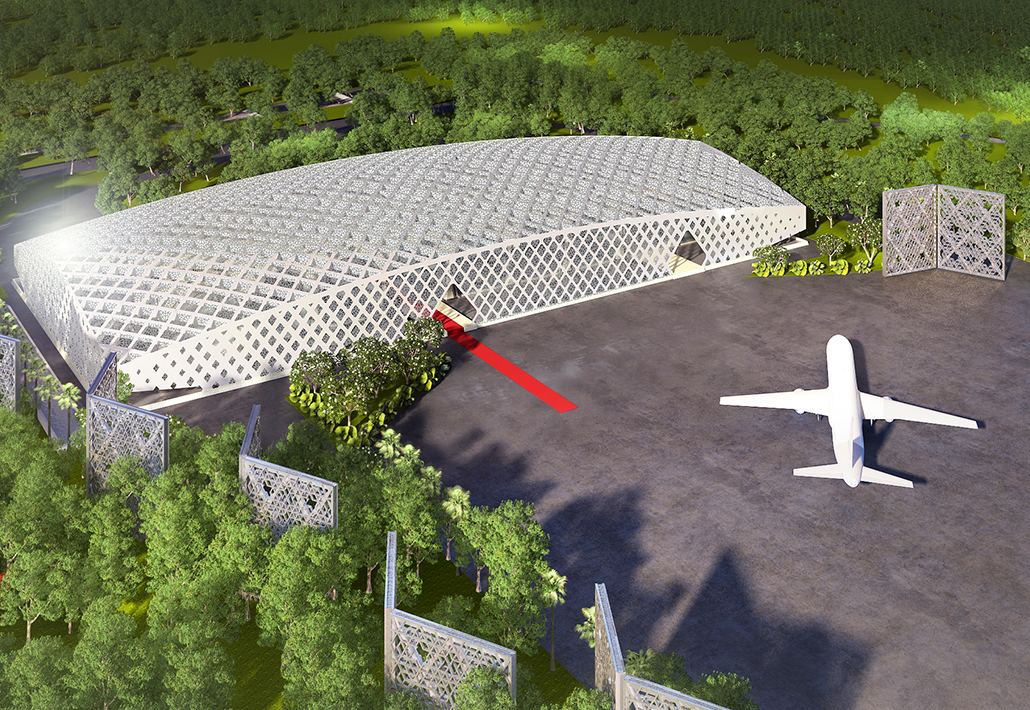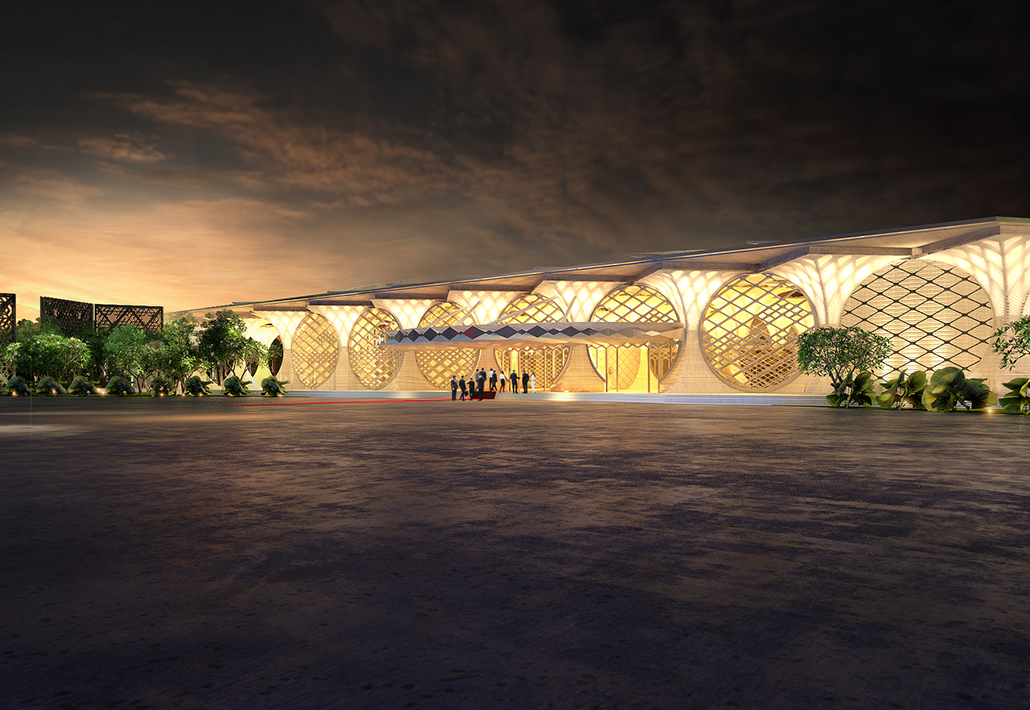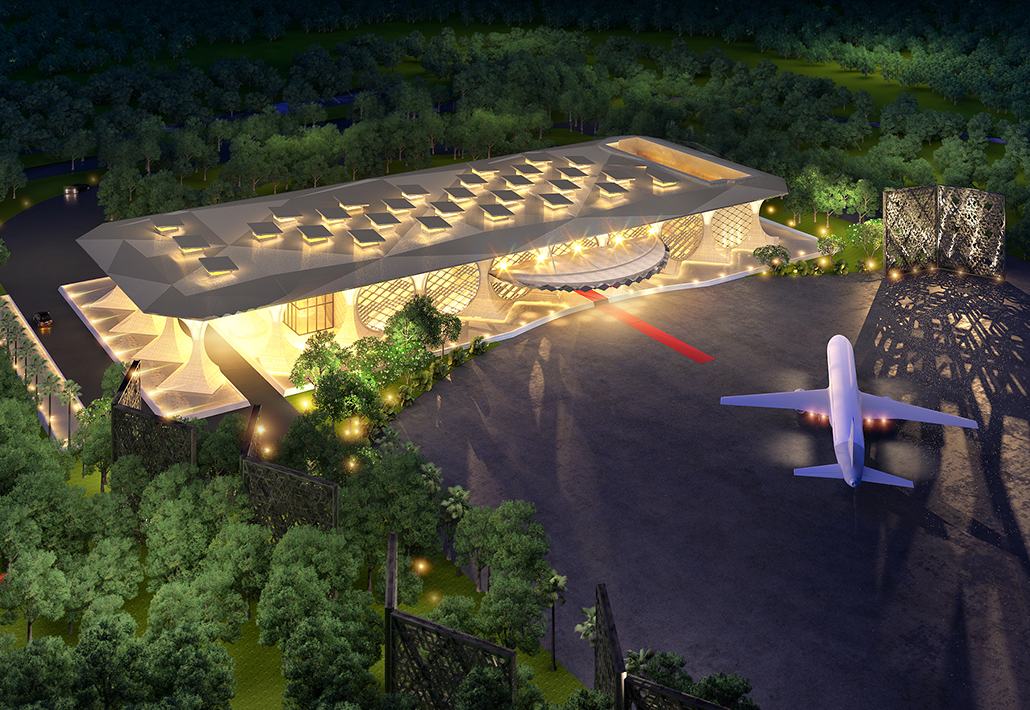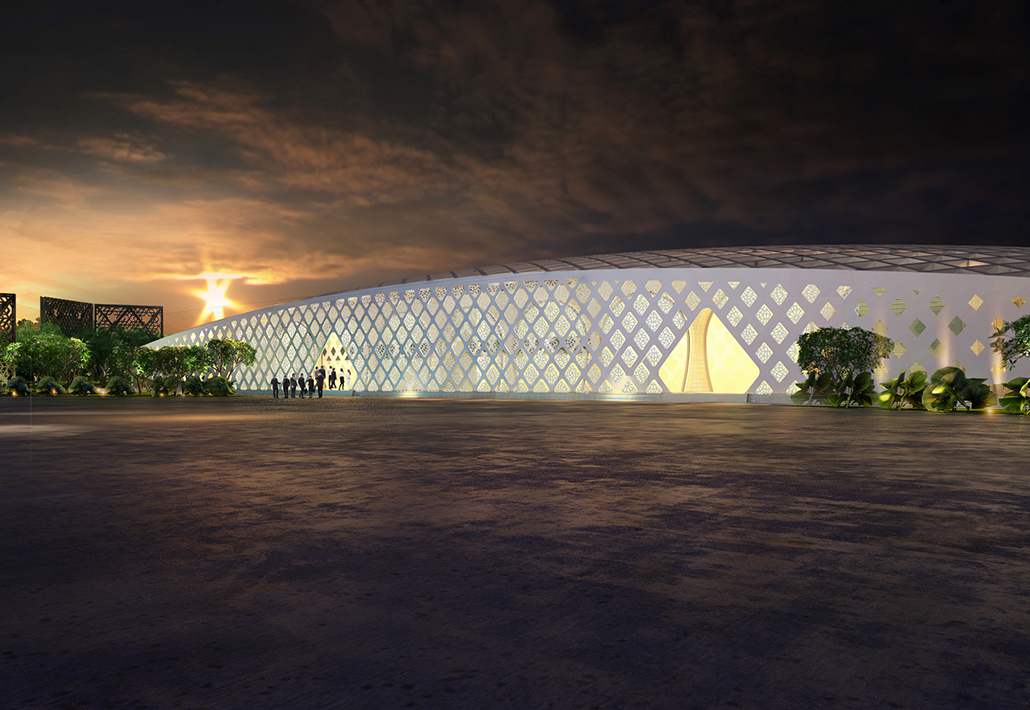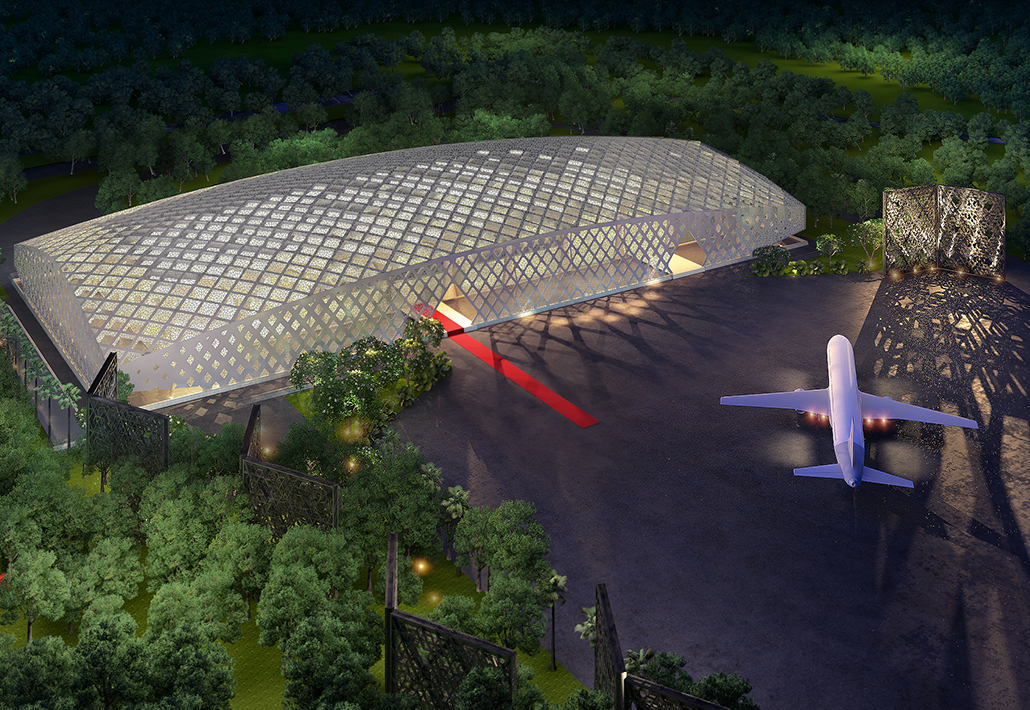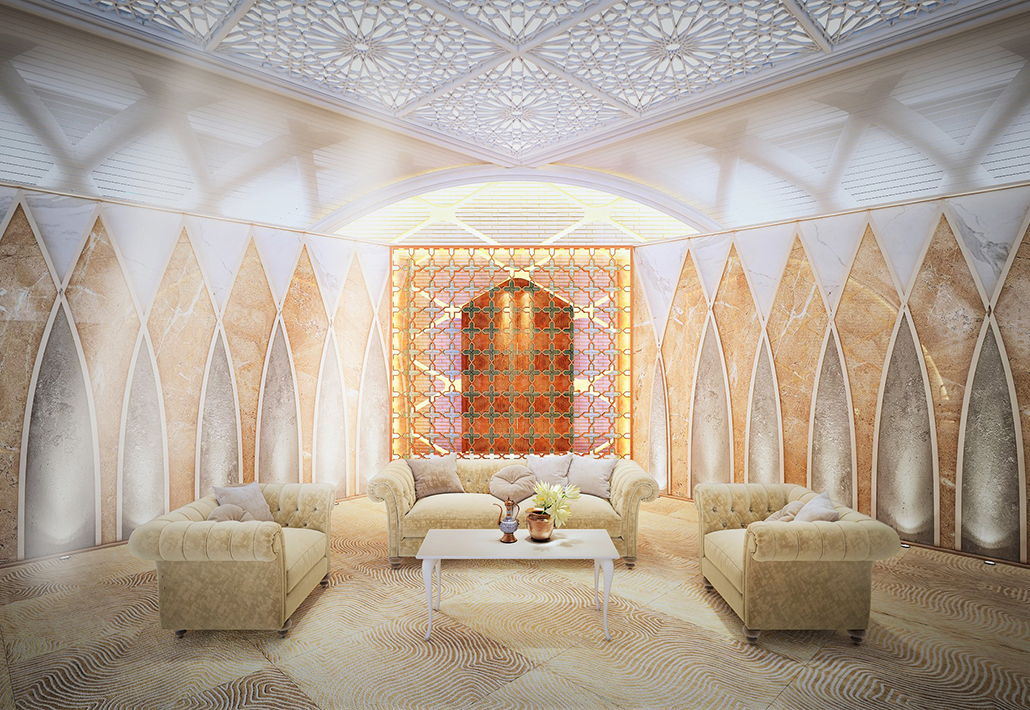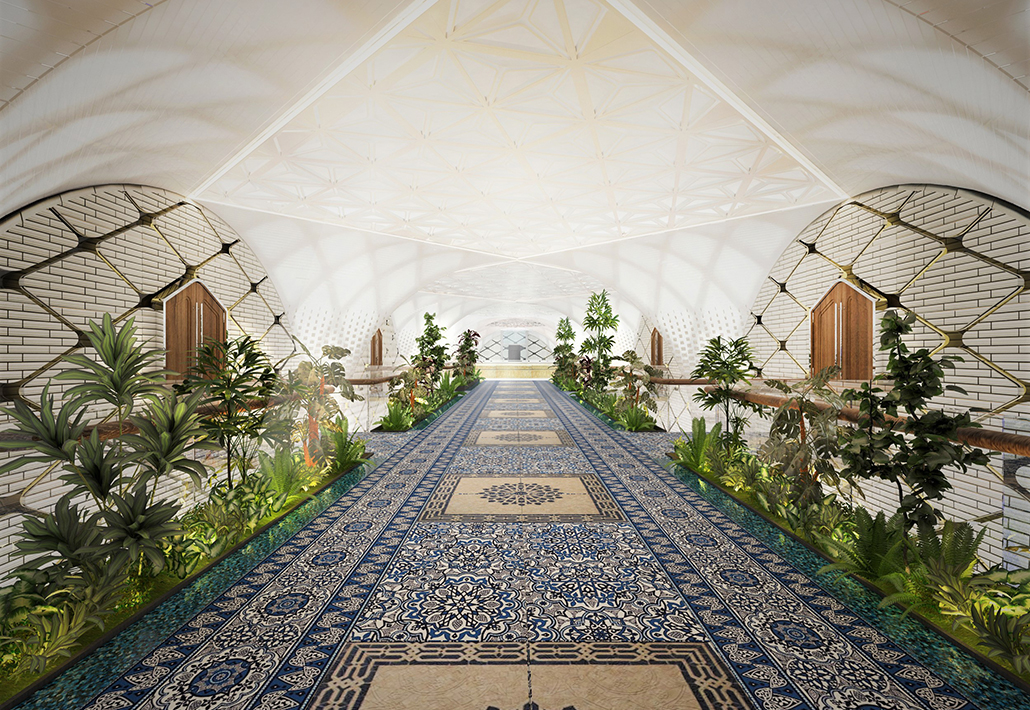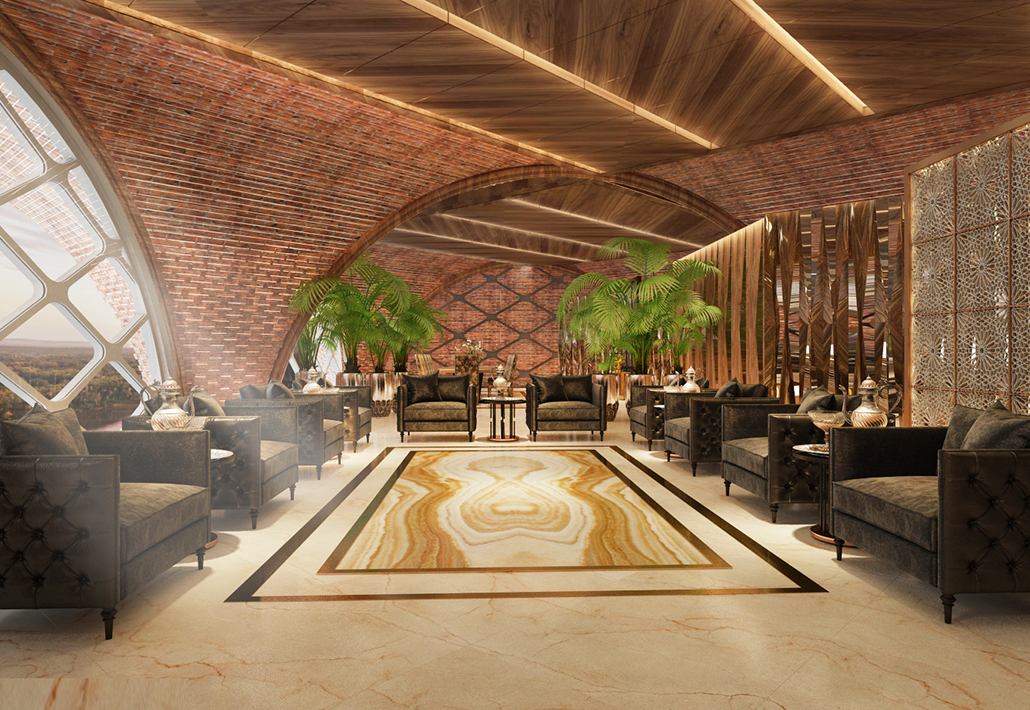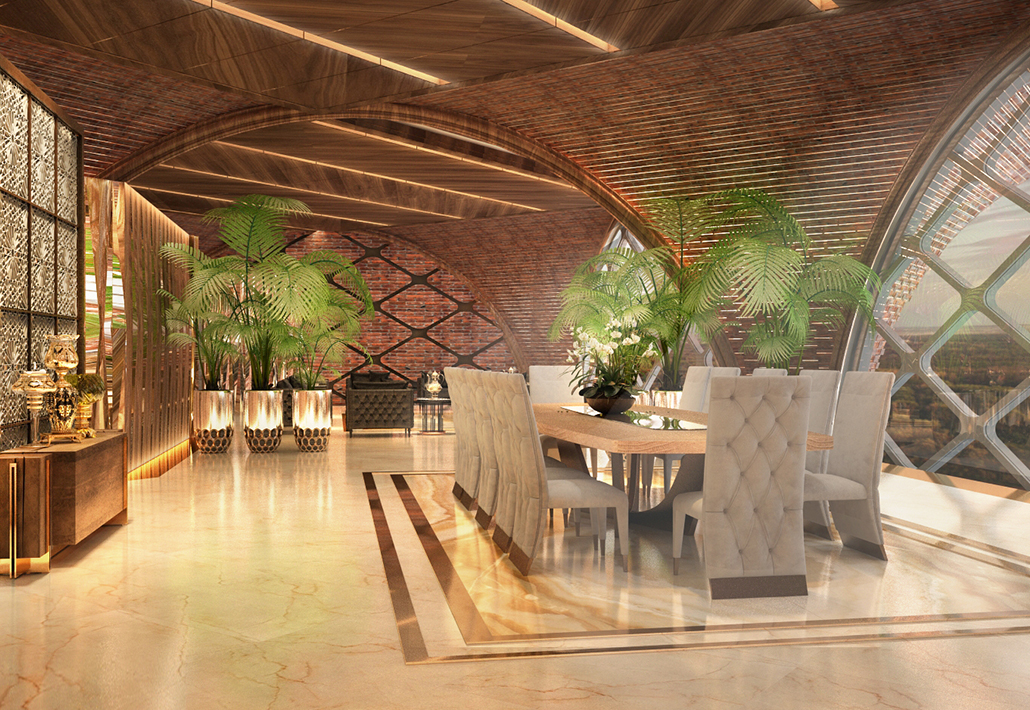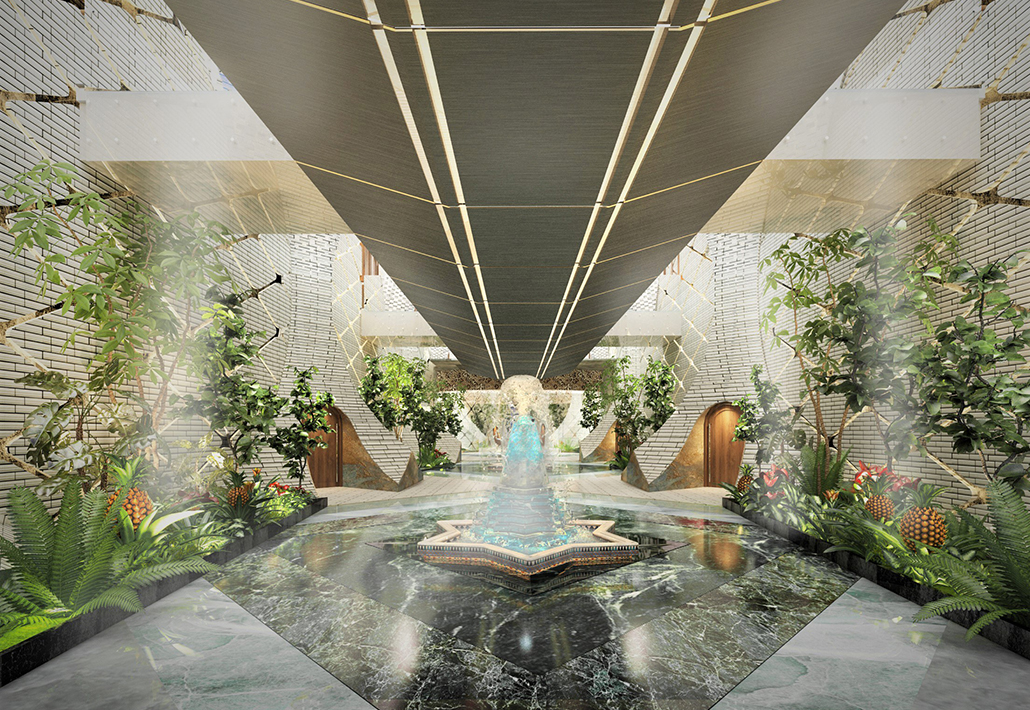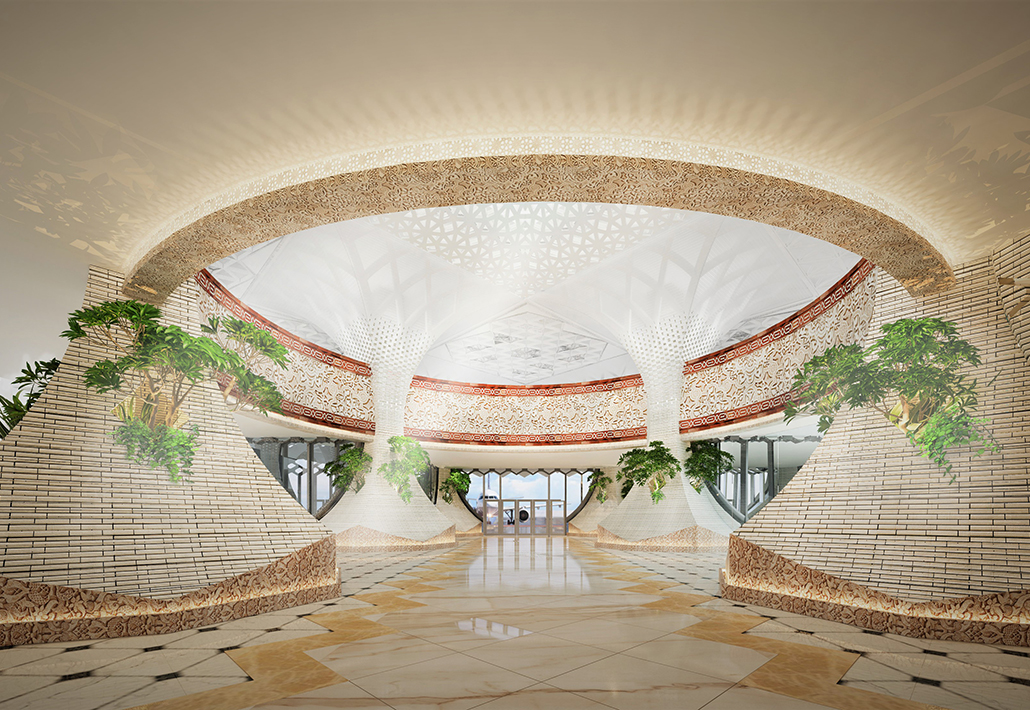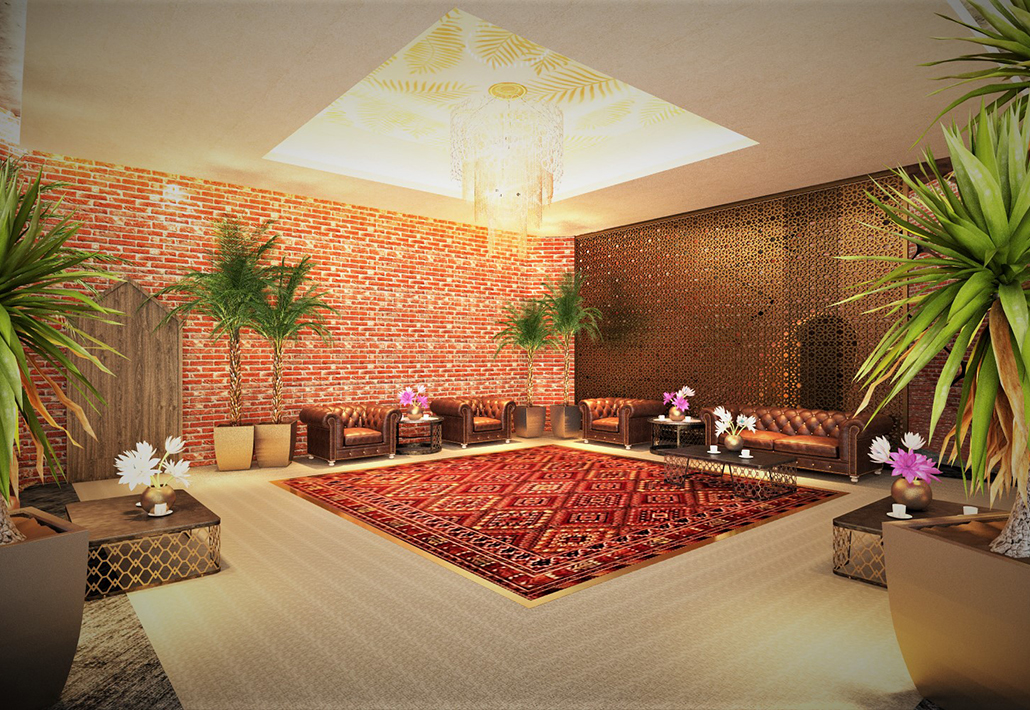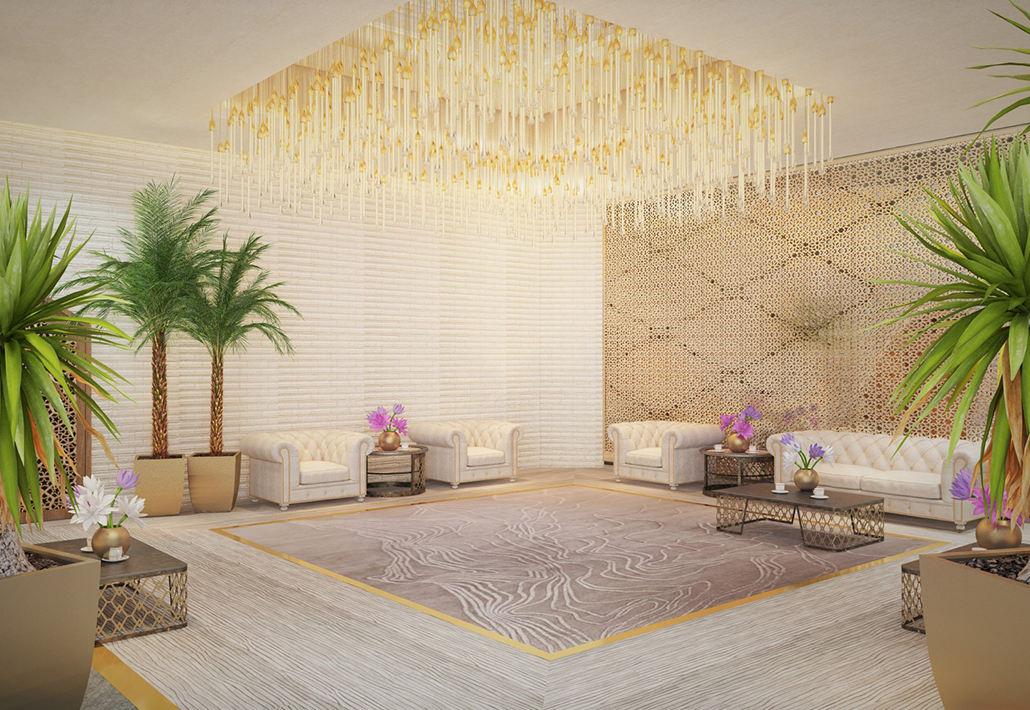 CONCEPT
"Exclusive Terminal"
was proposed at the end of existing airport site. The Terminal is to be designed for the arrival and departure of representatives and honored foreign guests. As a home and entrance of the country, it is presented with expression of characteristics of Bangladesh.
"REFLECTING GREAT NATURE"
The terminal is expressed to harmonize with Fertile Nature, Culture, Vernacularity and Climate in Bangladesh. It is originated with the Featured Column which expresses the Tree and forms the Circular Arches between the Columns as well. It makes the impression of Forest and is intended to feel visitors intimate. The landscape around the terminal is designed as forest to feel a sense of nature. Surrounding landscape with rich green and water feature enhances the impression of visitors and the harmonization with the building.
The landscape inside of the building is designed as extending the outside green. The interior landscape is harmonized with the featured columns and intaking natural light from skylight gently filters into the interior.
"History, Traditional and Cultural Features"
are introduced in interior Design. Infusing the sense of Vibrancy, Liveliness, Home and communality as well as traditional features and culture of Bangladesh.
Center Hall on Ground Floor is a hub space where exclusive Passenger, Foreign Guests, Entourage and well-wisher pass through, gather or stay in. The hall has an atmosphere of Courtyard and Balcony where people gather and feel the communality, openness and celebrity as well. Therefore the Center Hall shall be designed with some features of Bangladesh to feel the tradition and culture which has vibrancy and liveliness in itself. The Center Hall is suggested to embellish with Terracotta Relief and Colored Pattern. Floor Patterns, Ceiling and lighting design also contribute to make the space more eloquent.
The Corridor in Exclusive Area is one of the featured area which is connected to Center Hall. The Corridor on First Floor is designed like as a bridge or a floating ship. Therefore the floor pattern of Ground Floor is to be designed to recall the water. In every center of surrounded by Columns, the sculpture with Water Fountain is intended to plan. This water feature with greenery along the corridor enhances exclusive Passenger to feel the intimate impression. Natural light is filtered from skylight on top of the roof and lead to the corridor on Ground Floor through the gap.
DATA
Client Industry:

Executive Terminal
Location:

Dhaka, Bangladesh
Work Type:

Concept Design, Basic Design
Design Year:

2017
Square Footage:

6,000 sqm